ALL SPORTS - Banner Title & Season
When you are logged into your account, at the top left of your screen you will see the QwikCut logo. To the right of the QwikCut logo, you will see the banner title (school/team name) & season (year).

Only the banner title has downward arrow that allows you to click and a drop down list appears, allowing you to toggle between accounts/roles.
While your school/team may have used QwikCut for multiple seasons but you are a newer coach, you will only have access to the seasons in which your name and email appears on the roster. For access to any other seasons, someone with admin access will need to add you.


Banner Title
What appears in the top left corner will always be the team/season that you are currently viewing. To change between roles and accounts/organizations that you are affiliated with, click the downward arrow and you will see your options.
You can toggle back and fourth between account as much as you'd like, just be sure that you are working in the correct account, especially when it comes to uploading film!
To switch to a different account, simply click on it and your banner will change and everything within that account will be viewable to you now: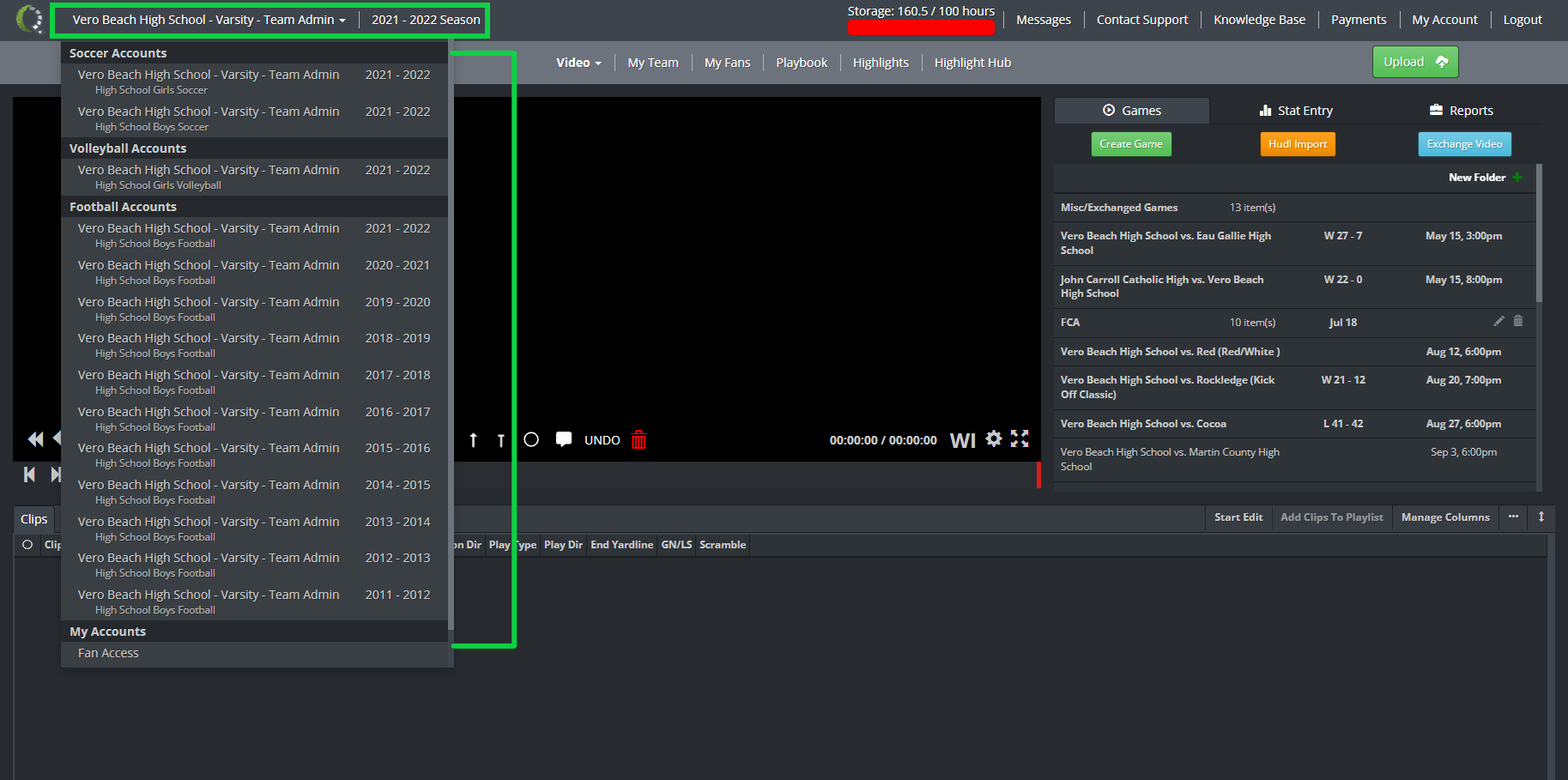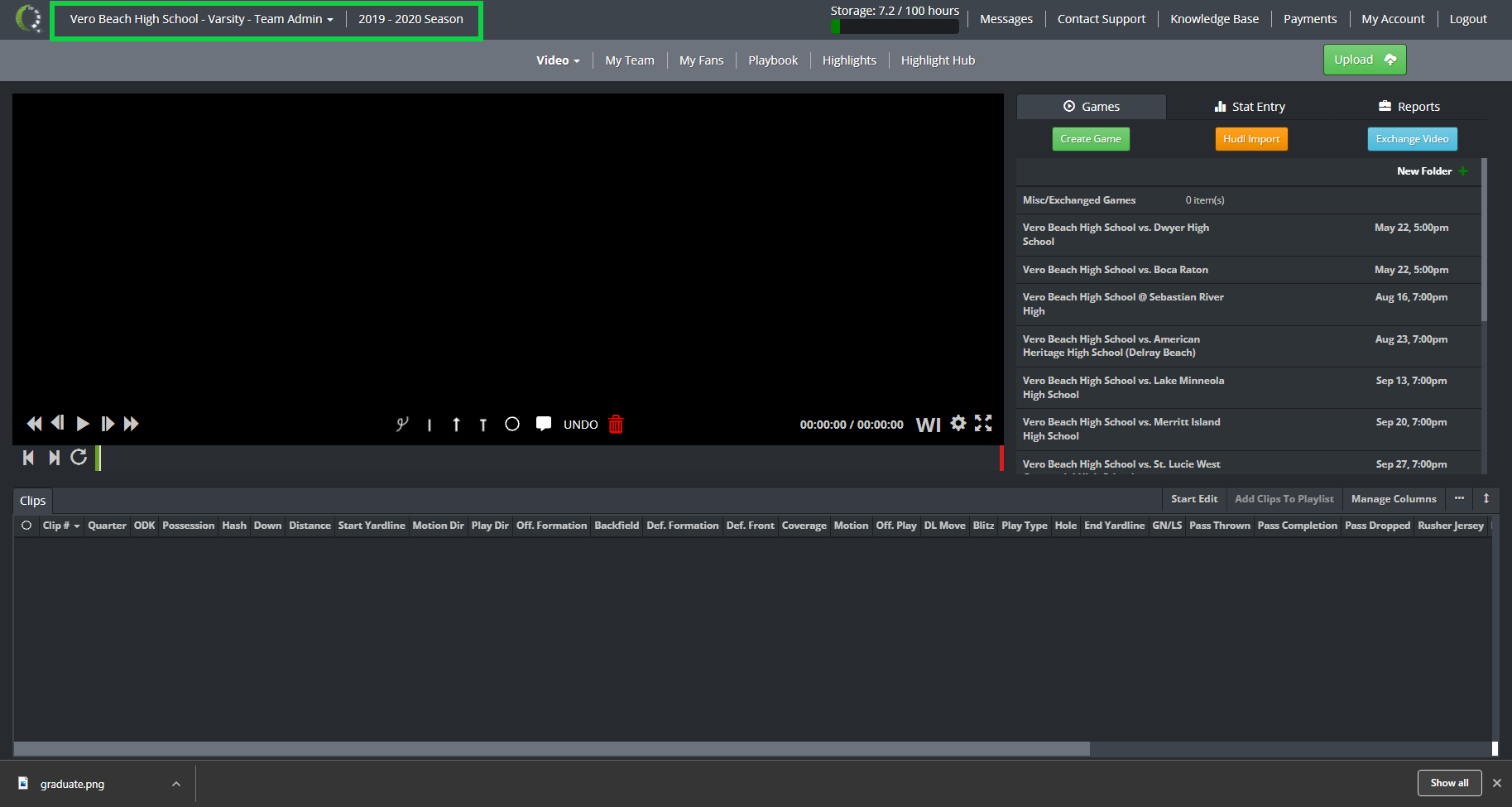 Season
When you are logged in to your account and click the drop down menu for banner title, it will automatically change the season for you, to the right. There is no drop down menu available for seasons, this is simply to show you what season you are in.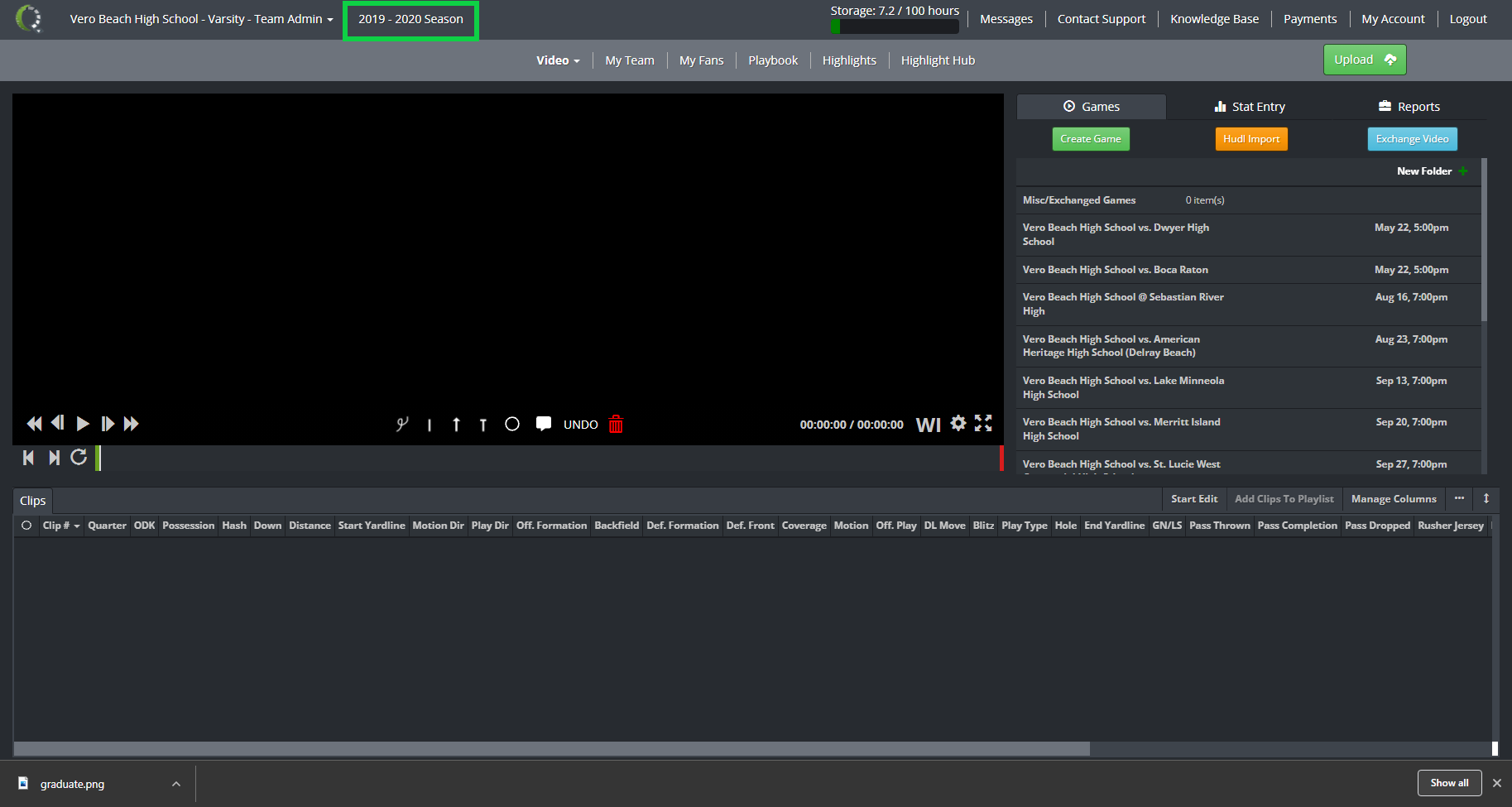 If you are trying to access the platform for a season that your team has not yet paid for or did not have access to in the past, you will likely see this message:


While the platform allows you to enter in a credit or debit card, you CANNOT make any payments through the platform. That feature is disabled as ALL payments go through invoices sent directly to you, the AD, bookkeeper, etc. and can be paid with a credit/debit card or mail a check.
Related Articles

Uploading a Game or Video from Sports Scope's - The Edge Replay System - (using an iPad)

WiFi is HIGHLY RECOMMENDED Once connected to a High-Speed WiFi connection, open up or click on the Sports Scope icon Open up the left panel and choose games. Select the game and click the share button. Share that game to your iPad in the drop-down ...

FOOTBALL - Season Stats

Season Stats will be located under your My Team tab. With season stats, you can show averages, export stats, view stat data on a scale of all games or individual games, by offensive/defensive/special teams. Currently, you cannot modify what data will ...

FOOTBALL - How do I create my schedule for the season?

Watch the Video Tutorial below to see how it works: This will be done the same way as when you create an individual game but do this over and over again until you can see all of your games for the season under the My Video tab. 1.) Start by clicking ...

Can I purchase individual games and/or season pass?

Yes! The teams have the option to set a per-game price as well as set a flat amount rate for a season pass. You can access this on your My Games page, and locate the purchase game and purchase season pass buttons for more information. Once you have ...

FOOTBALL - How to move games, scout game and practice to different season

Watch the Video Tutorial below to see how it works: ​ This can be done from the My Video page AND the Manage Library page. From the My Video Page: Locate the game, scout game or practice that you are wanting to move: Click on edit, which is the ...