To download a game, you will need to request the download from the web platform (you can also do this within the QwitCut App in your phone). Within a few minutes, an email link will be sent to the email address that is one file with the account. The link will expire in two months.

Process to Request Download:
1.) To request a download, go to the My Video page, locate the Game Video for the game you want to download. Click the download icon for that game in the right panel (it will be the far left icon).

If you are unsure of what icon that is, you are able to hover over the icons and it will say what each icon is.

The download icon will be the icon with the arrow pointing down.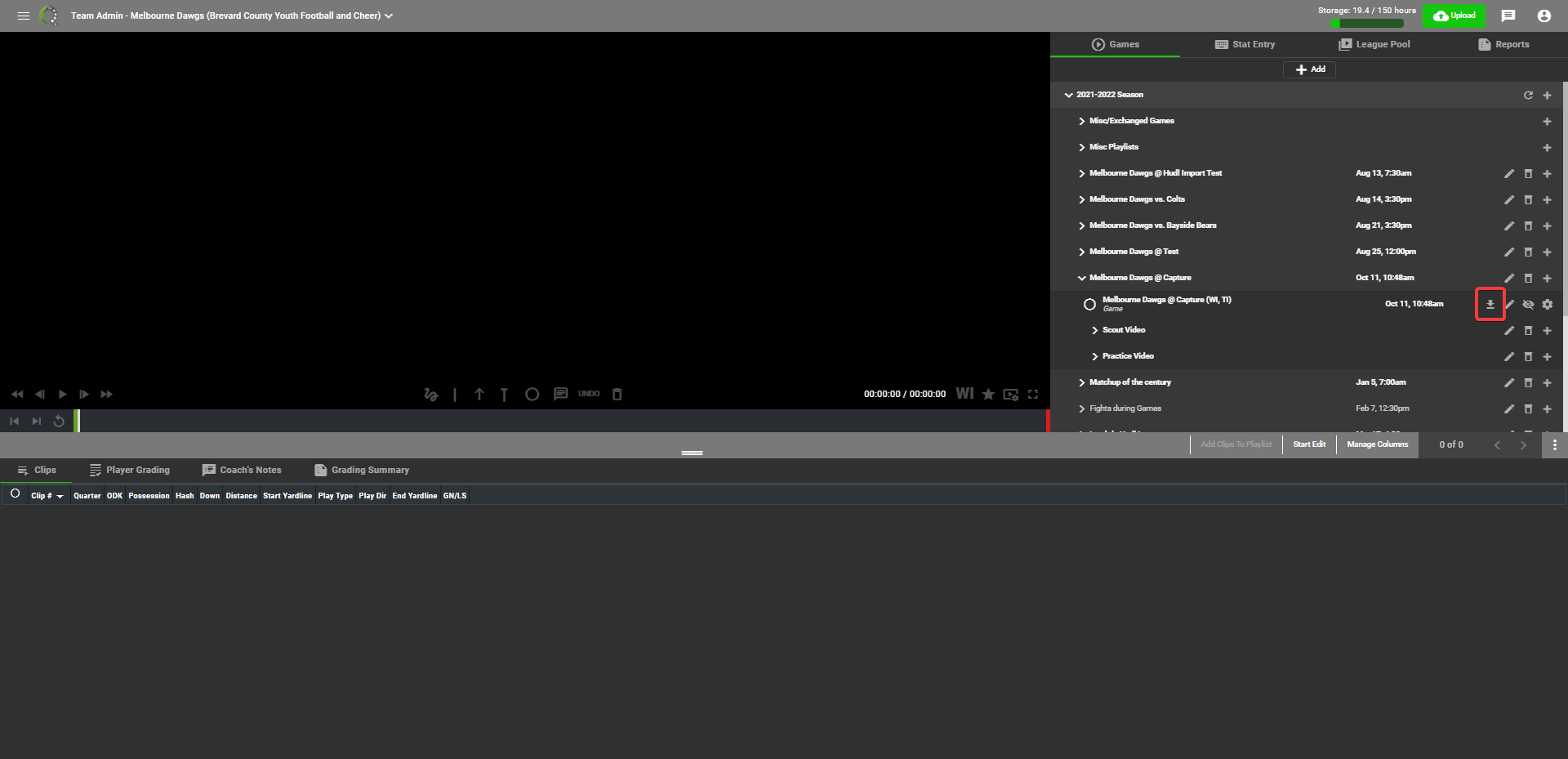 2.) Once you select the download icon, a box will pop up with the angles that are able to download, as well as the option of individual clips or one merged clip for the selected angle.


If you are wanting to download more than one angle you will need to do this process for each angle.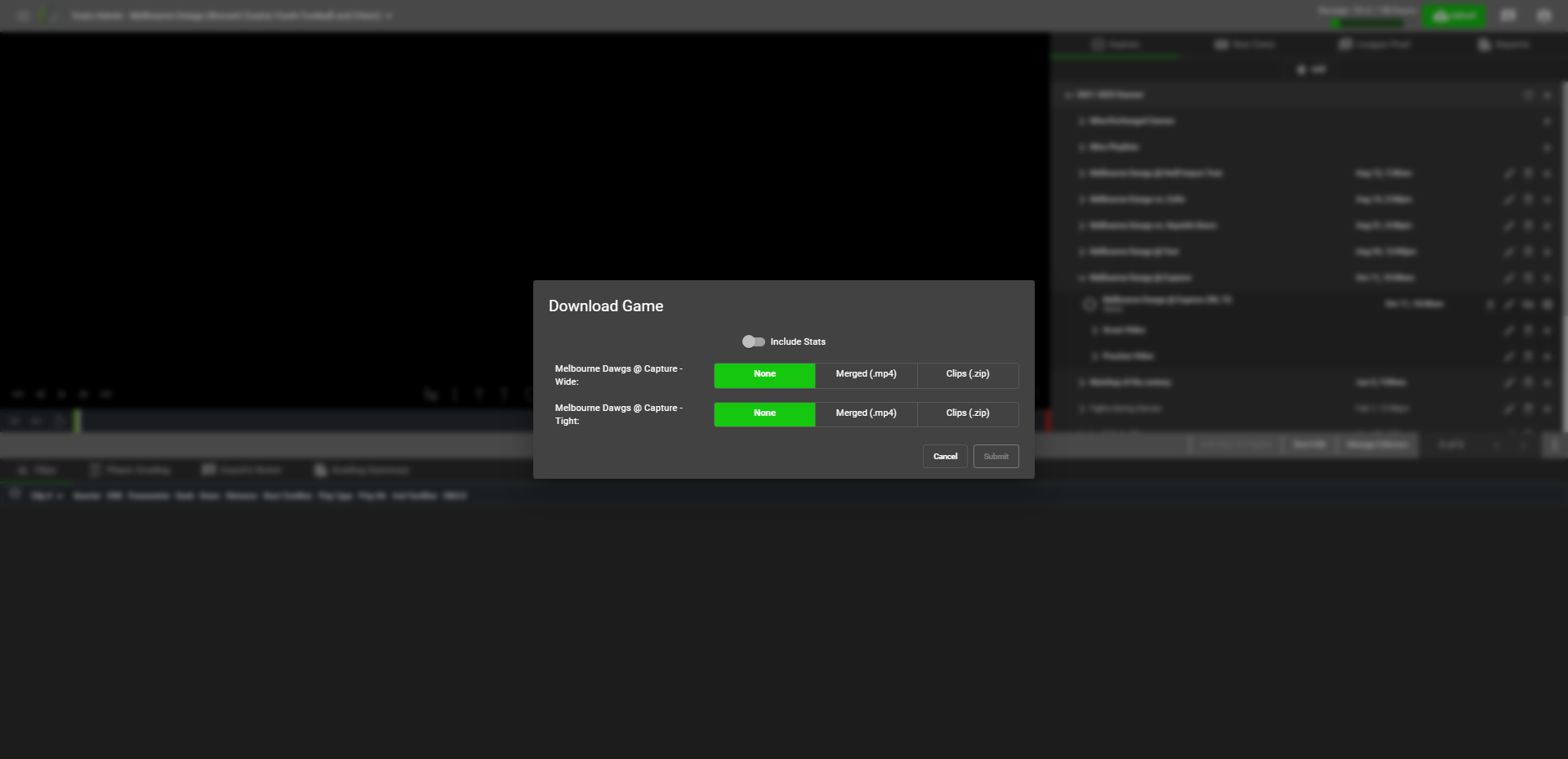 3.) Once the download is selected, you will receive a message at the top of the screen detailing that your download request is successful.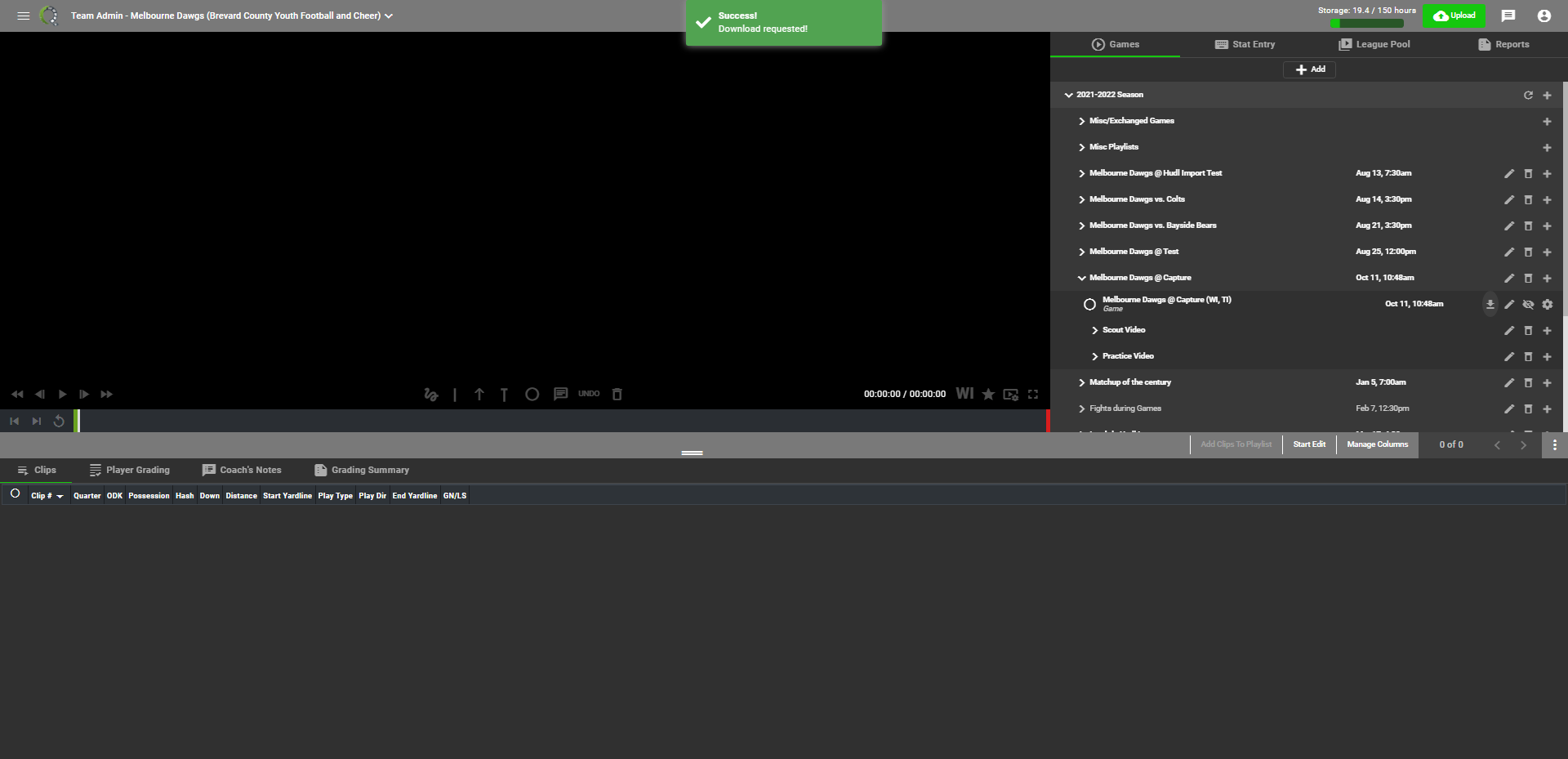 4.) You will receive the download link, click it.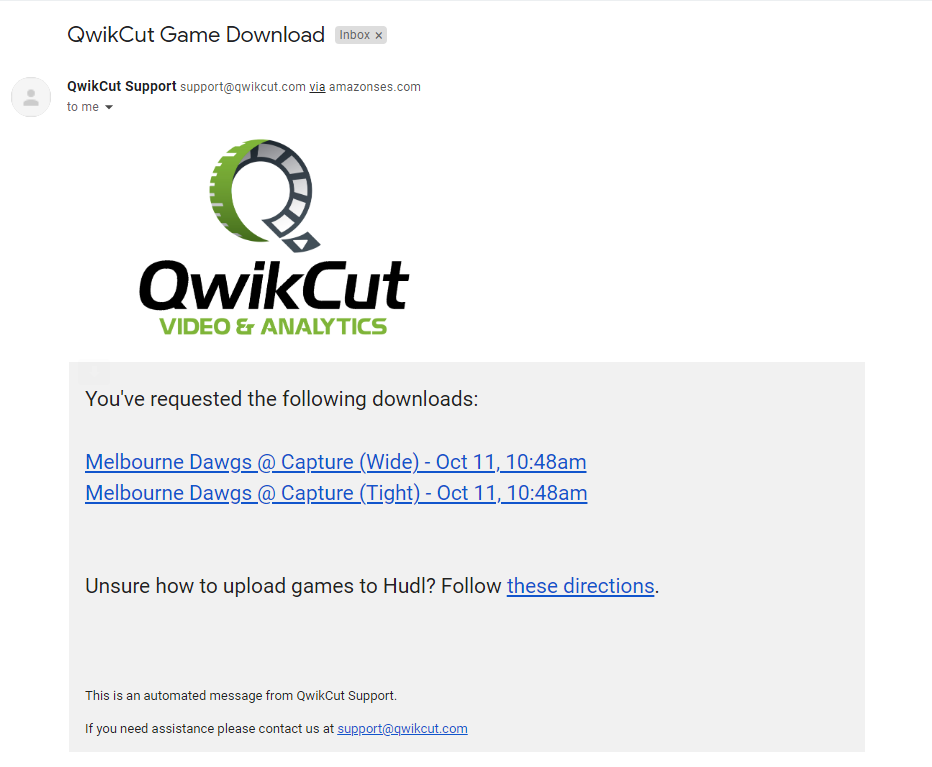 5.) The link will direct you back to the platform with this message 'Your download has been prepared and should begin downloading' and the download should begin at the bottom of your screen (second photo).
Depending on your computer settings, your video may open automatically when finished downloading or you may need to click on it to open.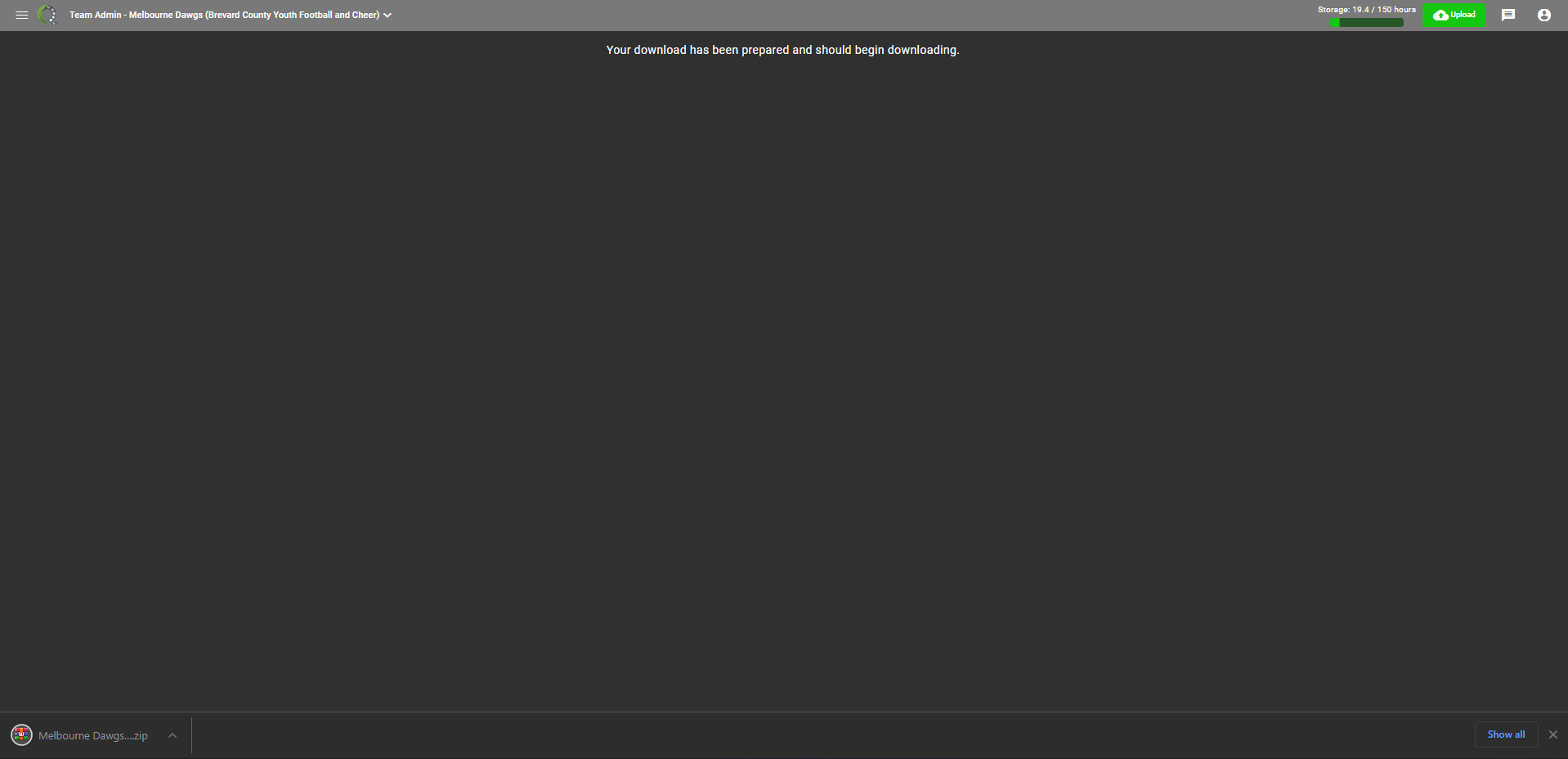 6.) Once your video is done downloading, it may either automatically open or you may need to open the download at the bottom of your screen. Please note, we do not have access to help with your download speeds. Download speed is all dependent upon the internet/wiFi that you have access to.