ALL SPORTS - What iPhone can I film with? 2.0
If you do not currently utilize QwikCut to film your games (especially if you are located in other states/countries), we recommend using an iPhone X (iPhone 10) or newer as this will give the best quality when filming with a cellphone because:

It almost always has a data plan

The camera and auto focus are superior to the iPad

They are almost always available

If you are not sure what iPhone model you have, you can easily check by going to your Settings:

1.) Click on you Apple ID information/your name (will be the very first thing listed):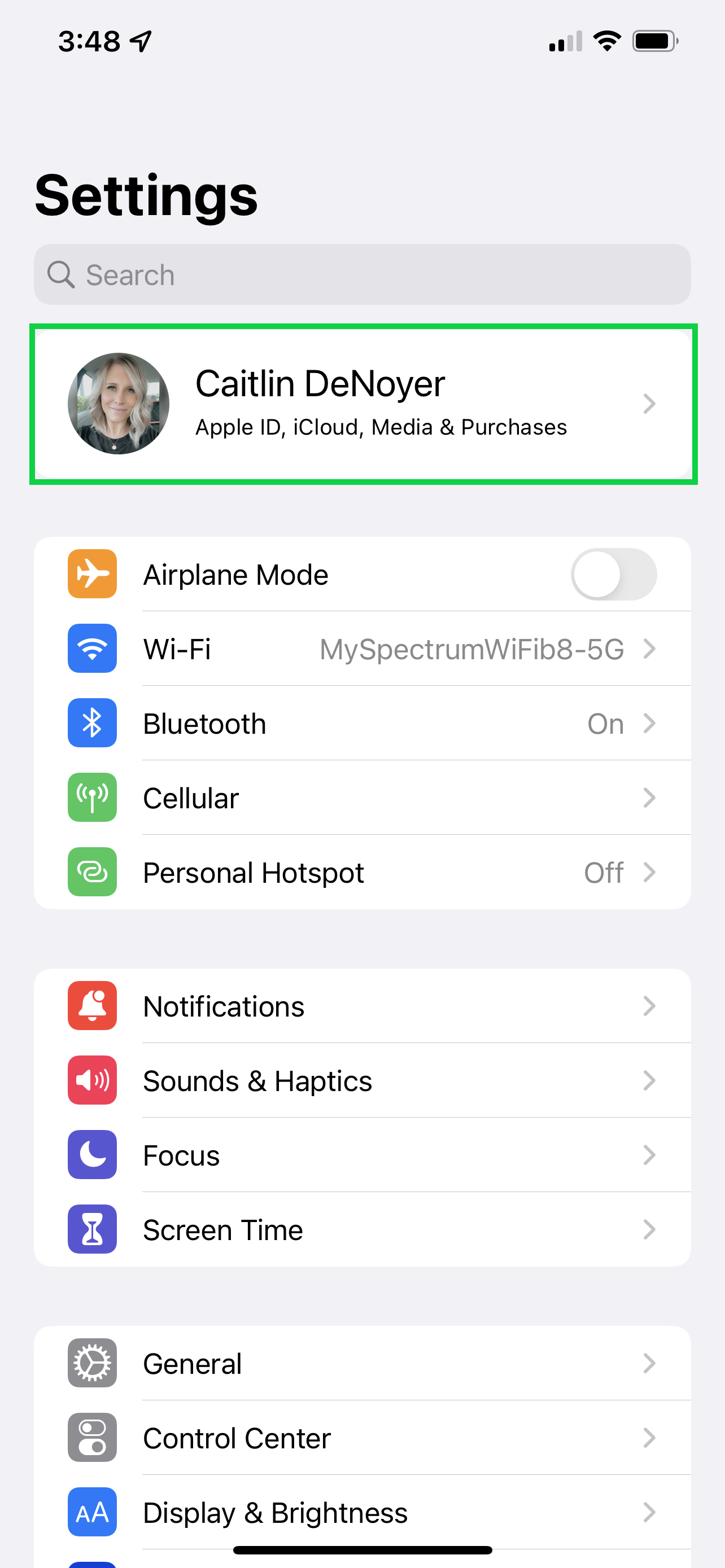 2.) Locate where you see your name listed with iPhone; Caitlin's iPhone:

You will see listed below your name is the iPhone model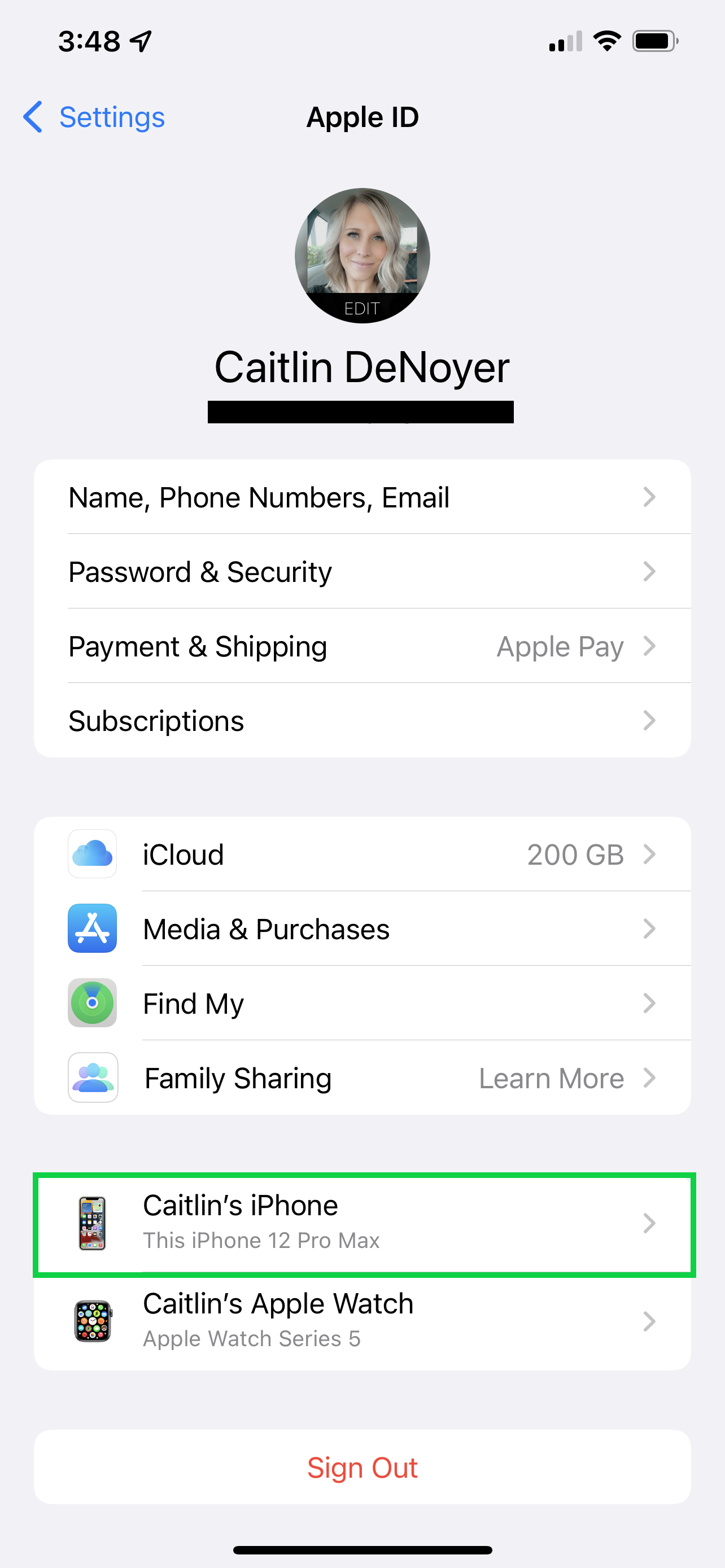 3.) To be sure, you can proceed and click on the name/iPhone and it will be listed in 2 places: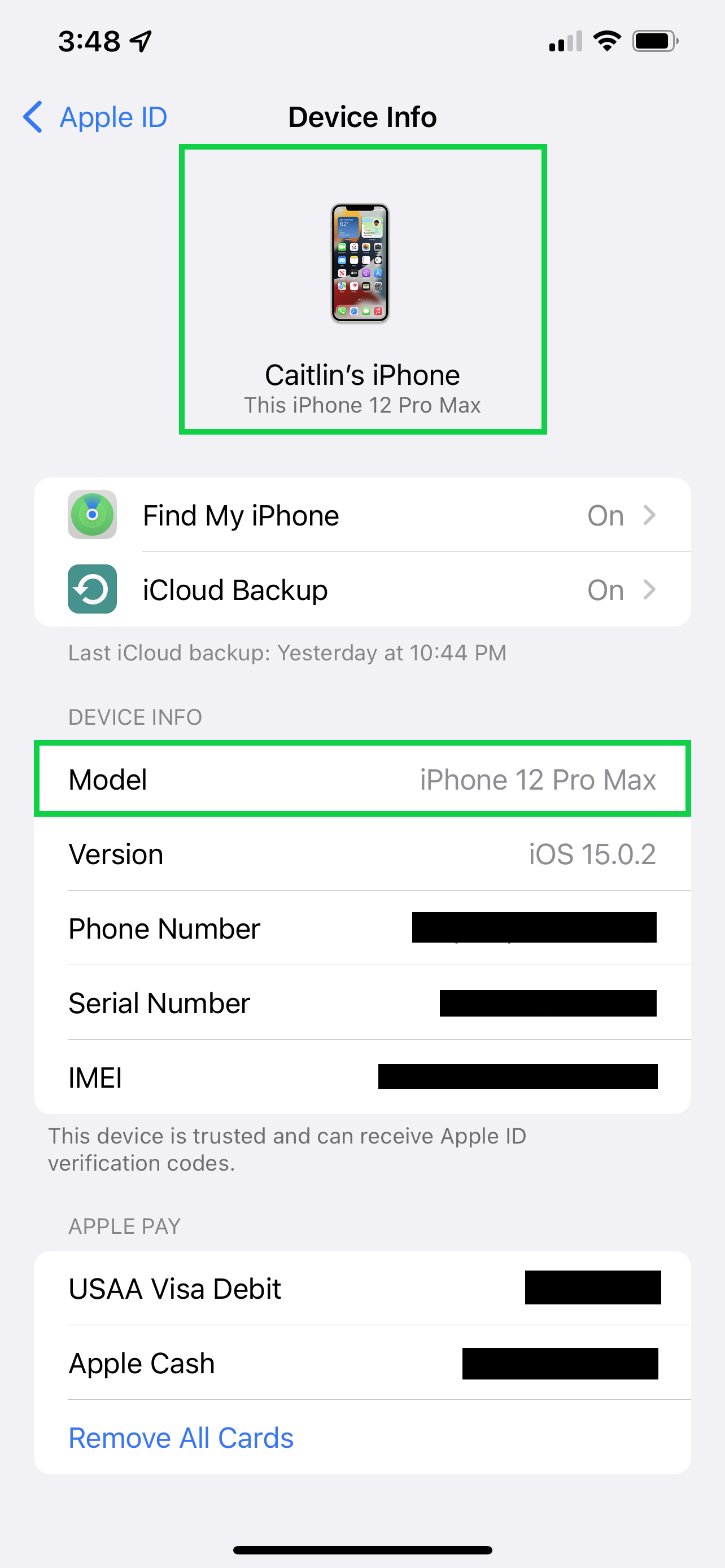 At this time, we do recommend filming with an iPhone instead of an iPad as it unfortunately always zooms outdoors. The more you zoom on an iPad, the more pixilated it becomes and will not yield the best quality.
Related Articles

FOOTBALL - How do I film using the QwikCut app? 2.0

1.) Open the QwikCut App on your smartphone or tablet (Apple or Android) and log in. 2.) Under the My Video tab, locate My Games, tap on the game that you want to film. 3.) Tap on the 3 dots to the right of Game Video. 4.) Select Game ...

BASKETBALL - How do I film using the QwikCut Mobile App

Once you have the game scheduled in the mobile app, you will see it on your My Video screen in your schedule: To begin filming, tap on the game which will display 3 dots to the right of game video: Tap on Game Capture: You will receive an alert ...

Why is the mobile app crashing? 2.0

Our Saas (Software as a service) was created in early 2020 and with what version of Google Chrome was available at that time. For the reason of it being so new, using older iPads/iPhones, etc. is not advised as it can cause excessive crashing on the ...

Camera Operator - How to check-in on the mobile app

Once you are at your field for the game, the first thing you need to do is check-in, prior to setting up. As a reminder: For ALL sports, you MUST arrive 45 minutes prior to the start of the game. Currently, you MUST be connected to wiFi or have a ...

Uploading a Game or Video from Sports Scope's - The Edge Replay System - (using an iPad) 2.0

WiFi is HIGHLY RECOMMENDED Once connected to a High-Speed WiFi connection, open up or click on the Sports Scope icon Open up the left panel and choose games. Select the game and click the share button. Share that game to your iPad in the drop-down ...