BASKETBALL - How do I annotate a game, practice or playlist? 2.0

Things to be aware of:
You may add as many annotations as you would like

You cannot change the color of lines/annotations

You cannot change the size or font of the text

You do not need to save, everything is automatically saved

When you are watching film with annotations, it will automatically pause the film at the annotation. To resume, simply click play or tap your spacebar on your keyboard
Locate the game, practice or playlist that you want to annotate and open to view it. Once viewing the game, your annotation tools will appear in the center of the video player: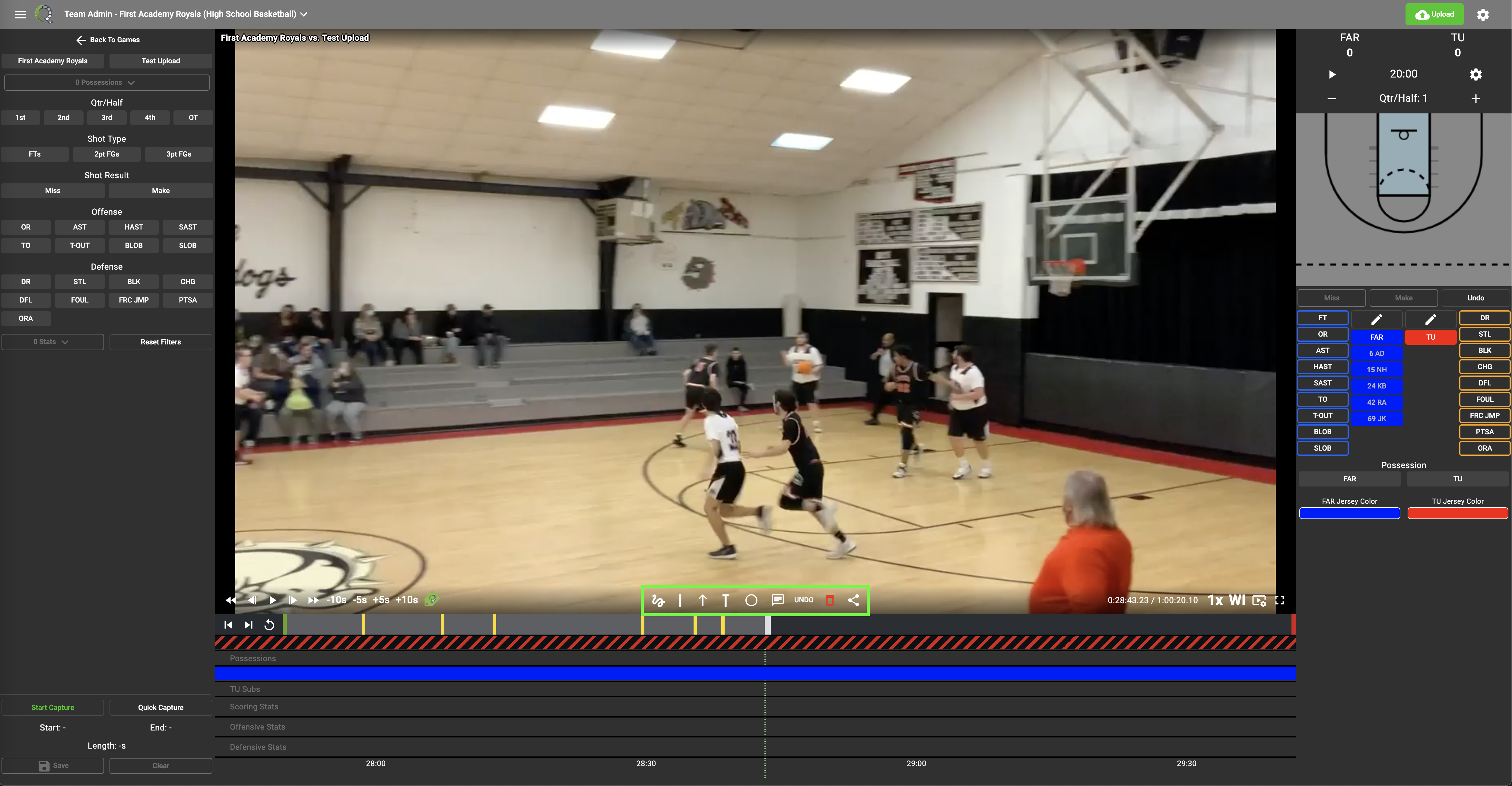 To add annotations, click on the icon of what you would like to add and click on the screen where you want it to appear:

If you are even unsure of what you have clicked, a light grey rectangle will appear behind the icon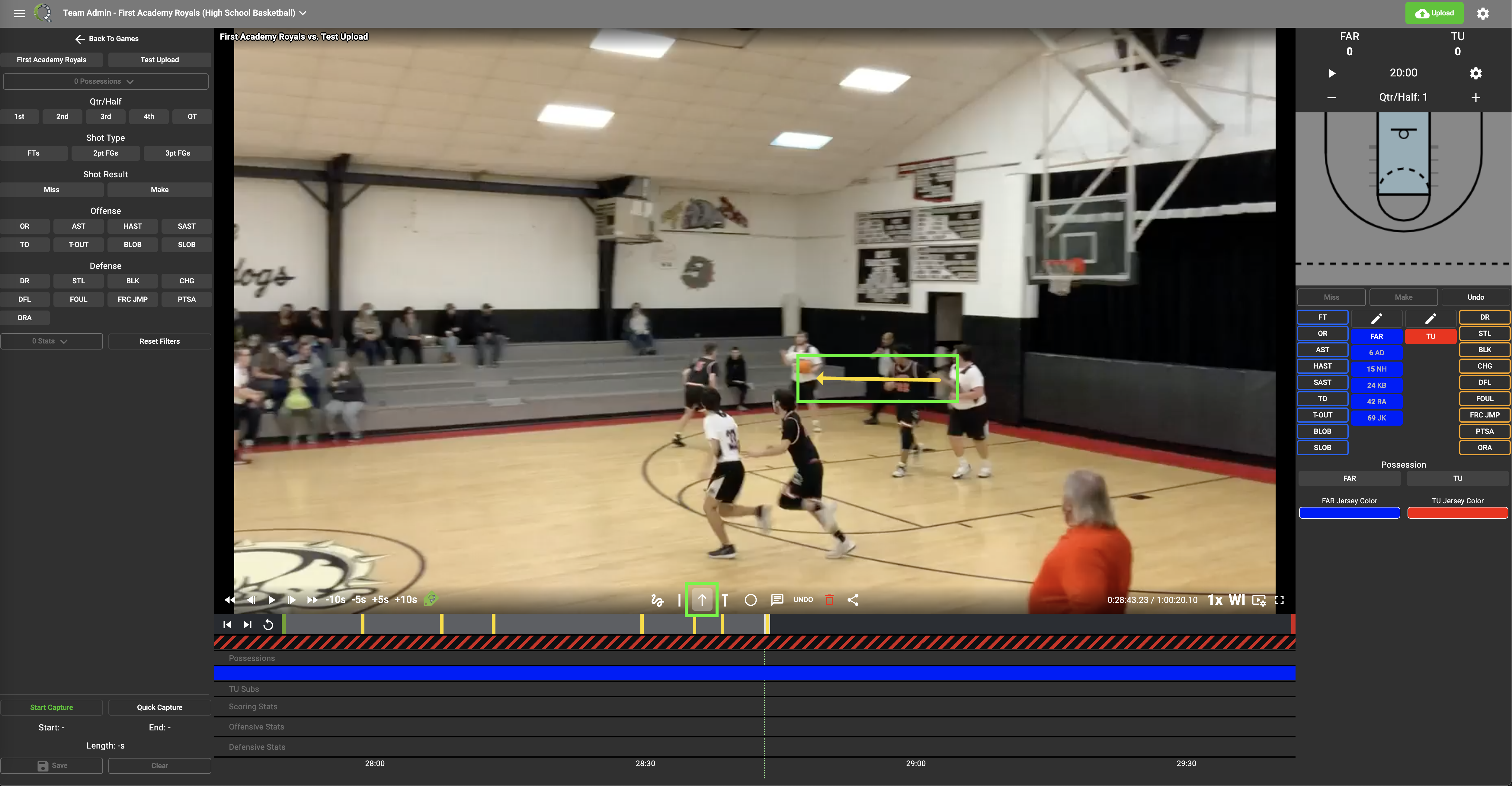 When you add annotations, yellow lines will appear indicating where the annotation occurs within the footage:


YOU ARE UNABLE TO MOVE THE TEXT BOX! If you are unhappy with where it is placed, click undo or the red trashcan.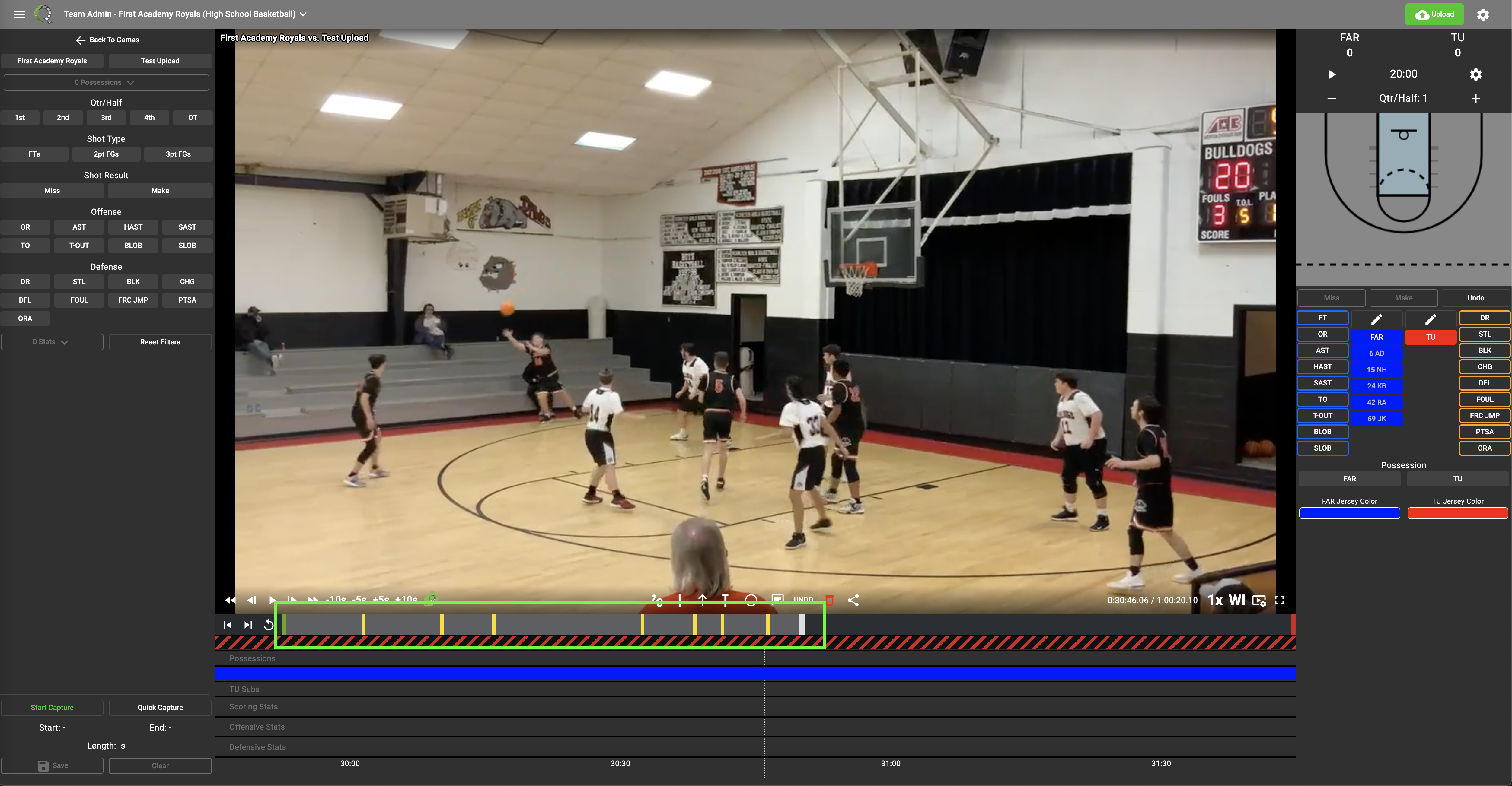 The most important thing, you must share your annotations for them to be visible to your team, coaches, athletes, etc.
To share annotations, click on the arrow all the way to the right, to the right of the red trashcan: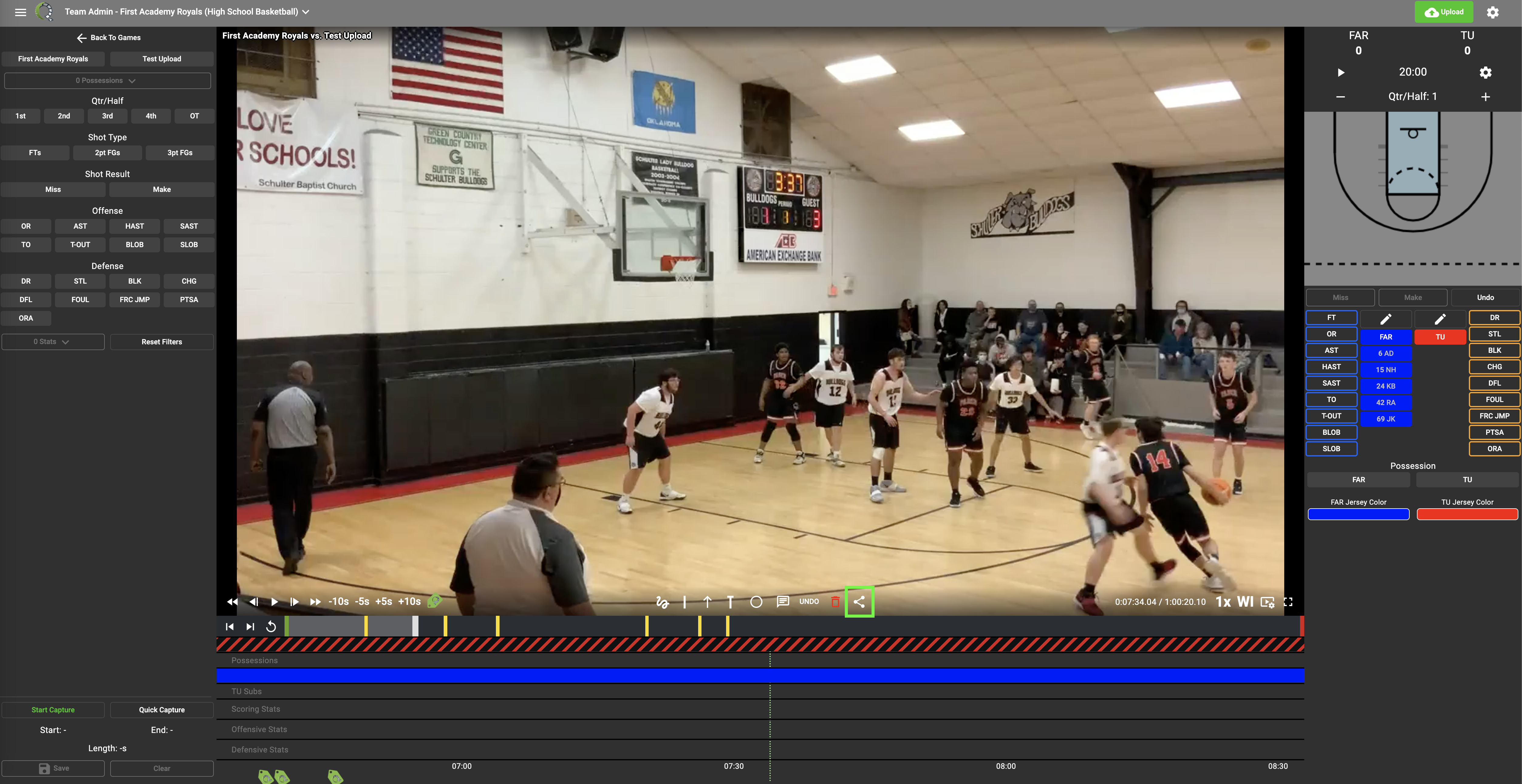 Select who you want to share with, group or users: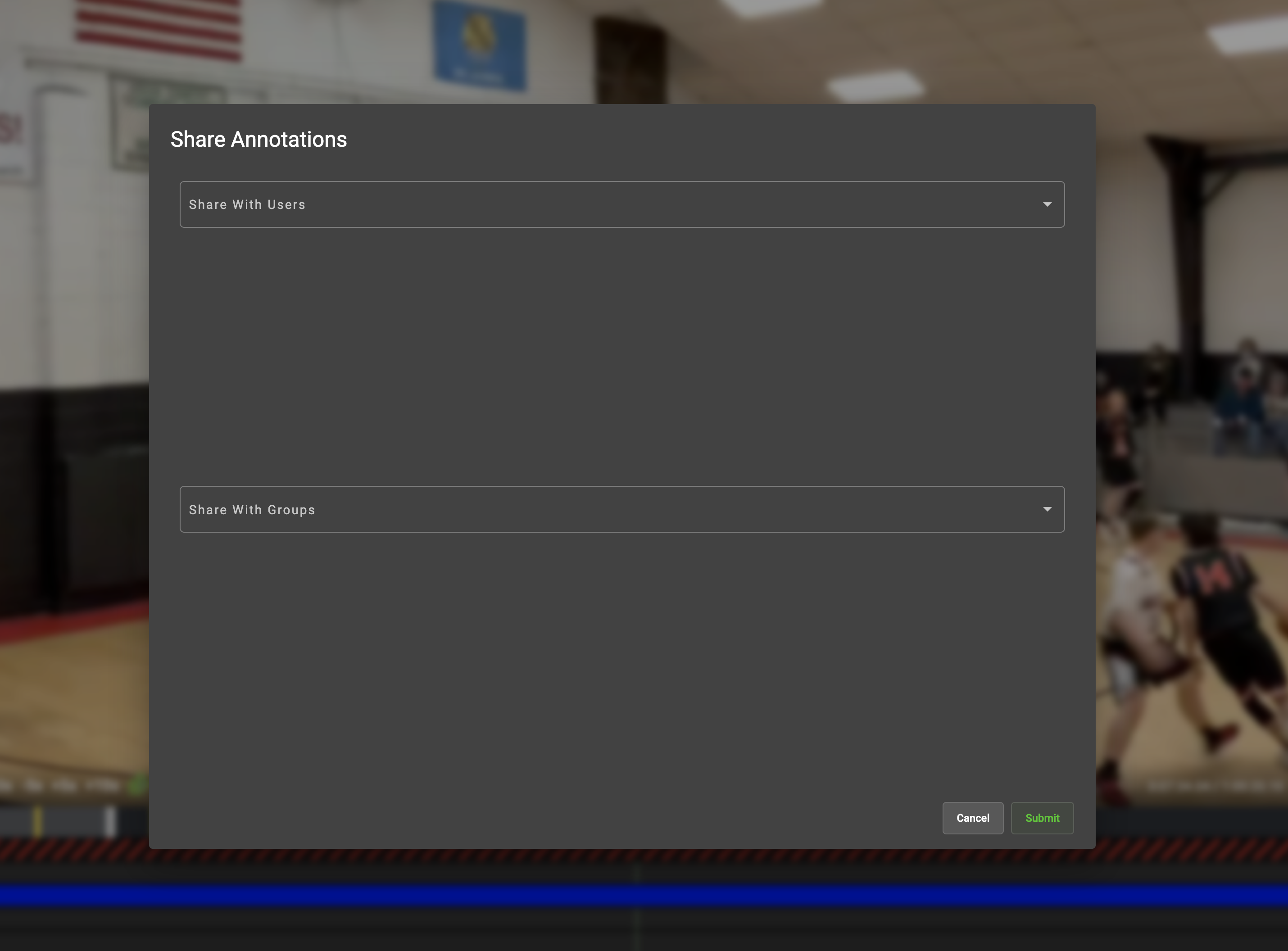 Once you have selected who you want to share with,
click Submit: