From your My Video screen, locate the game that you want to create a playlist from: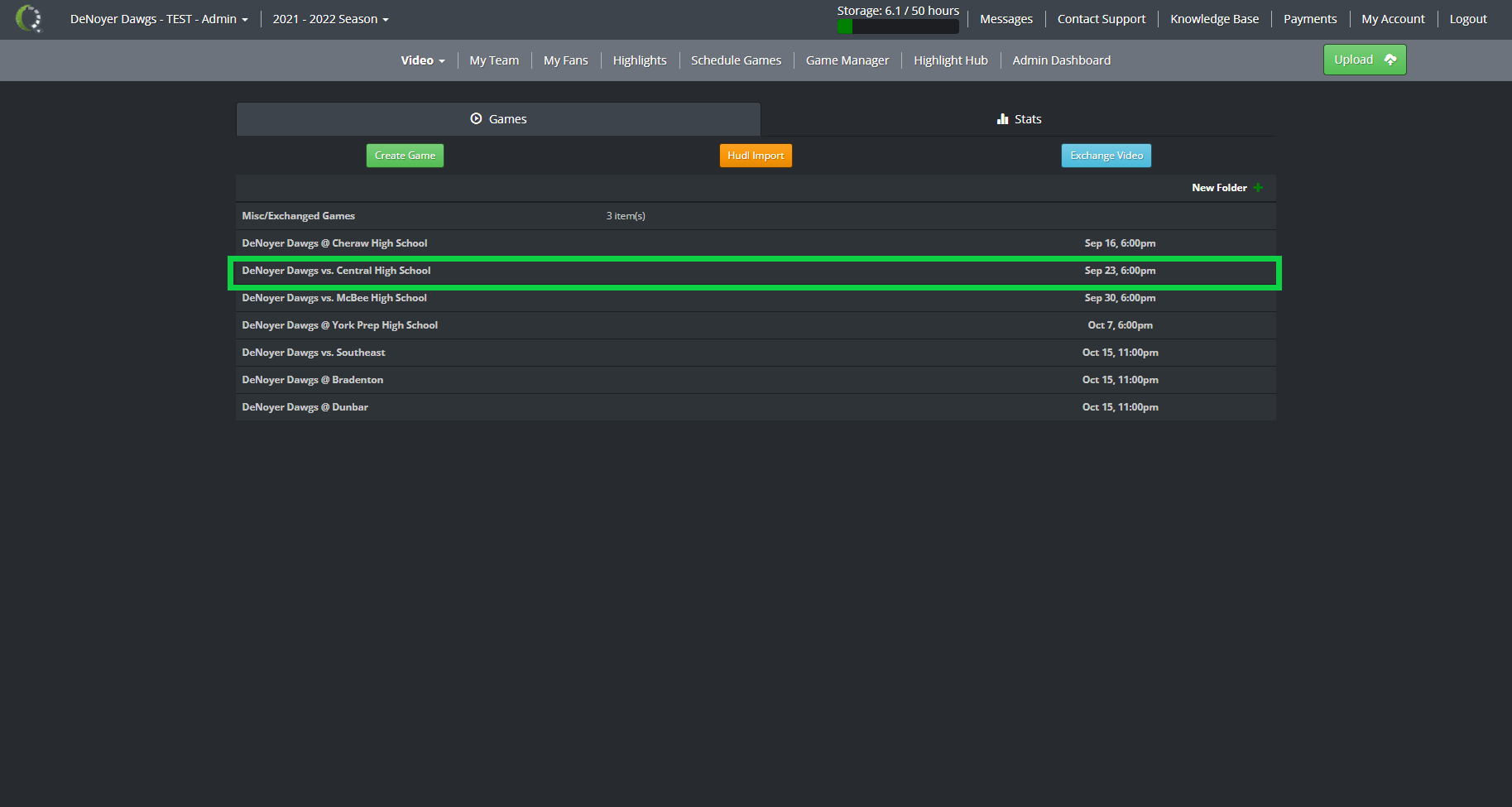 To select footage to add to playlist, click start capture:

By clicking start capture, it will automatically start timer (length)
Once you have the footage that you want, click Stop Capture: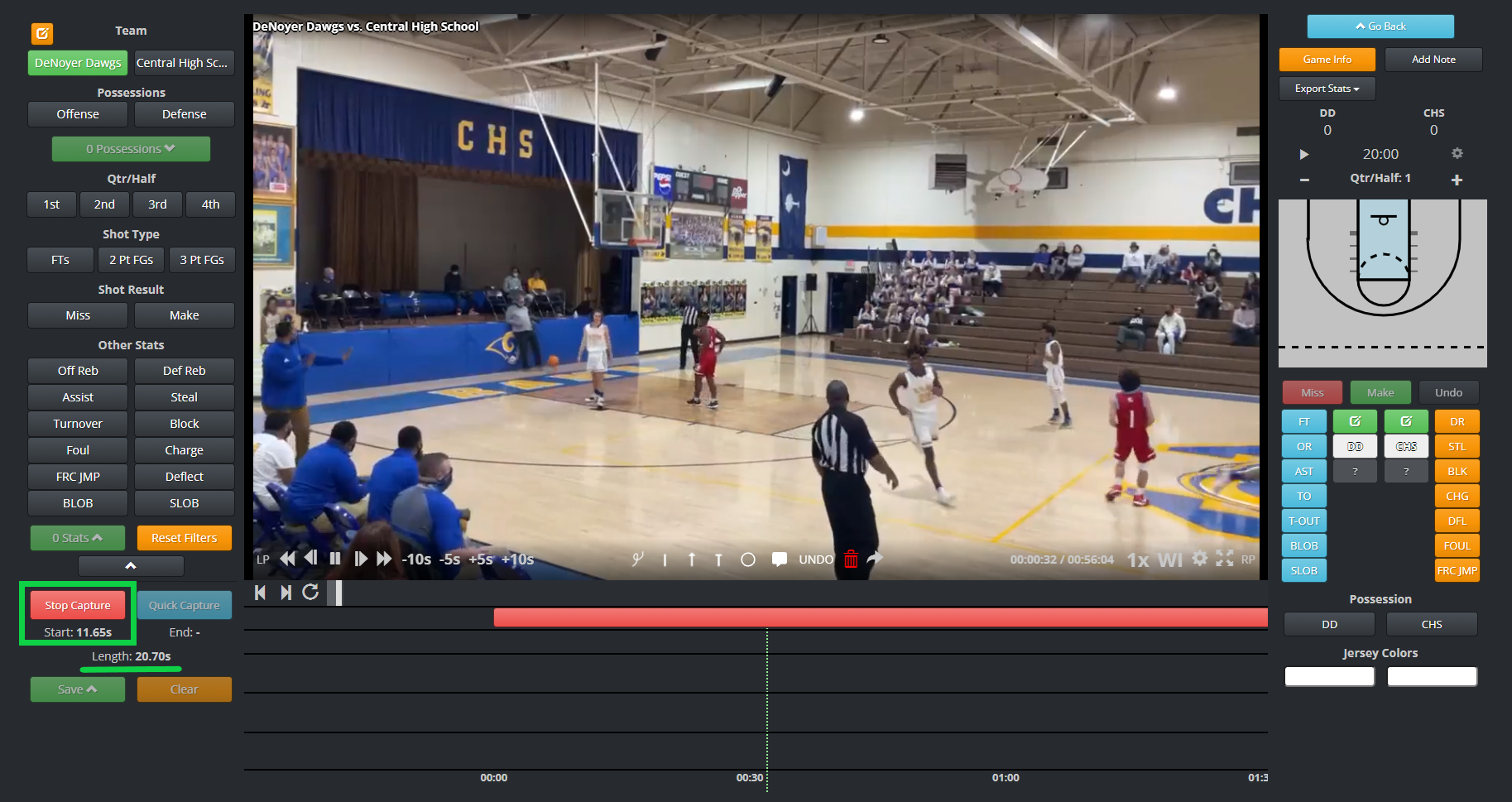 Once you have clicked Stop Capture, this footage will appear in the video player with a scrub bar to the left and right, and is formed as a clip

From here, you can lengthen or shorten the clips by dragging the ends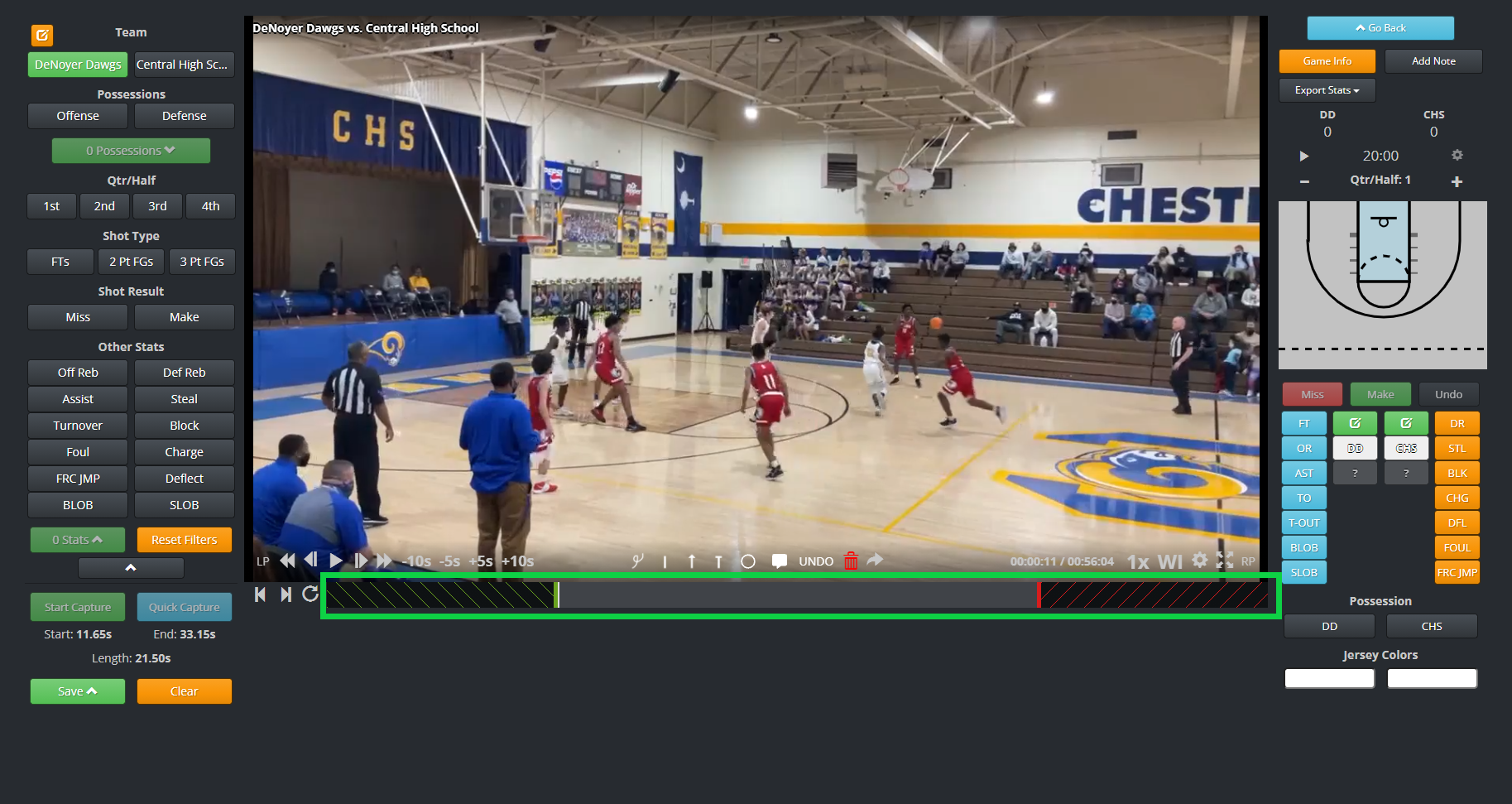 Once you are satisfied with the clips, click Save: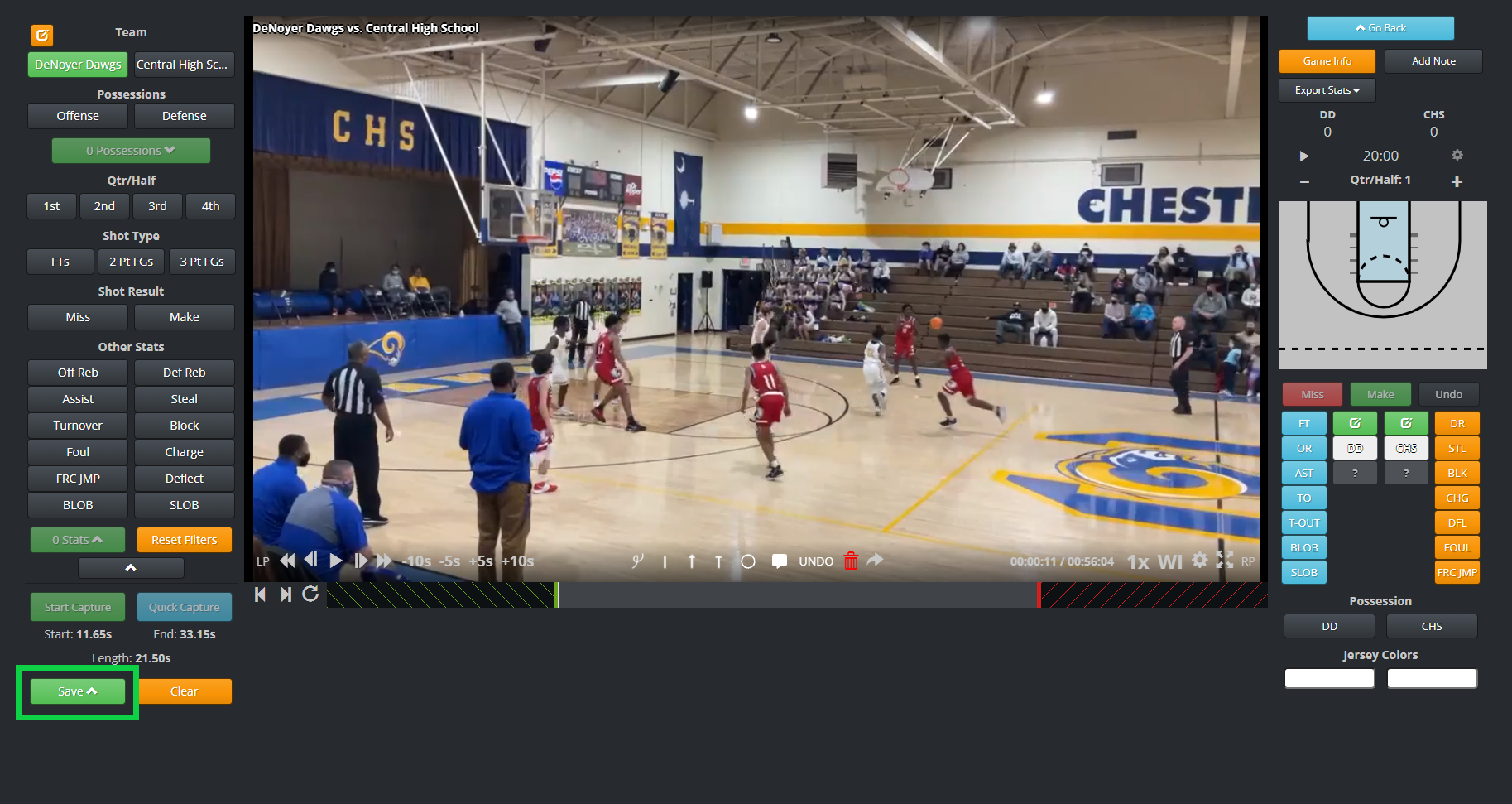 A small list will pop up giving you options of what you'd like to save to: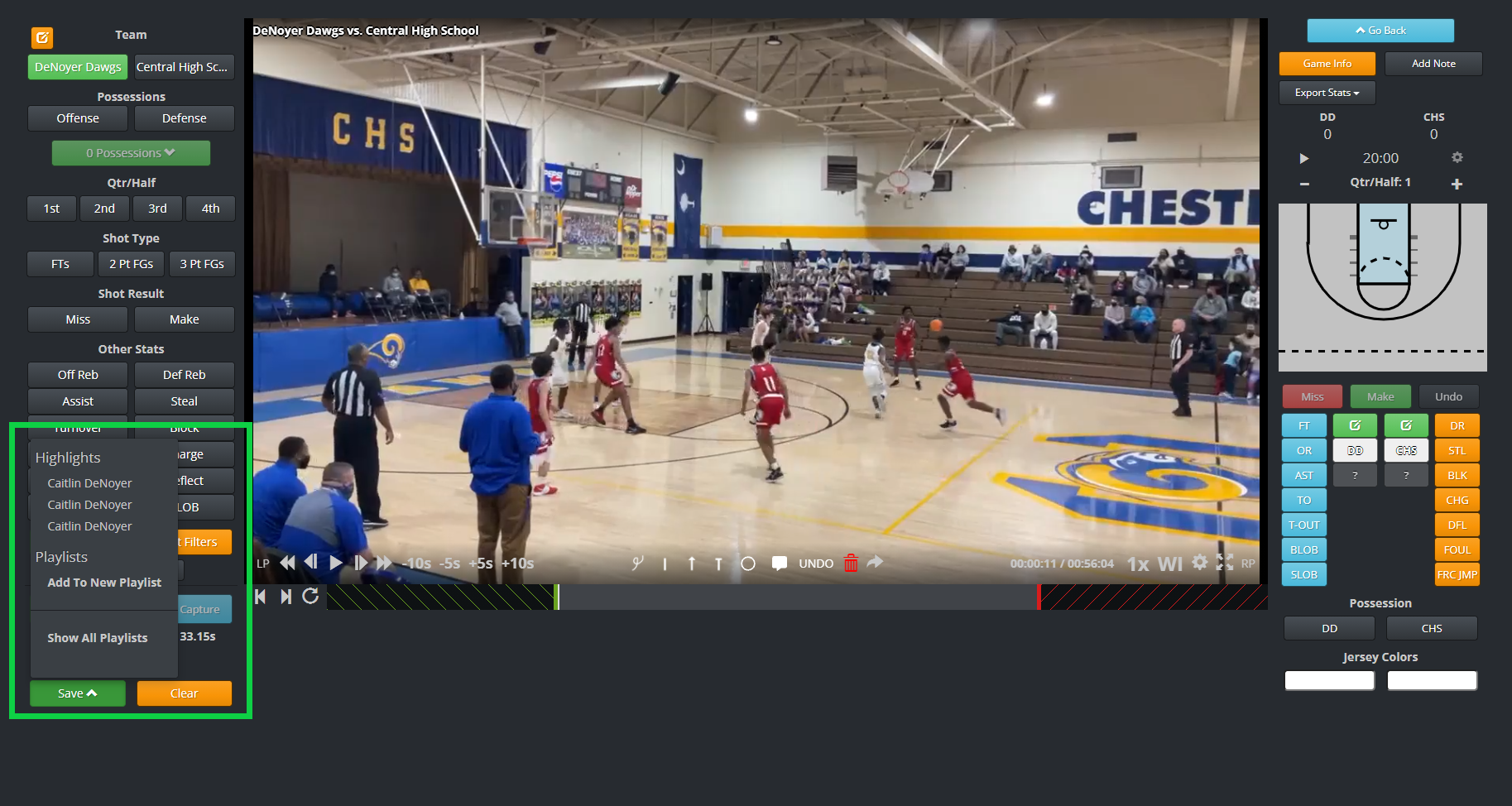 Click on 'Add To New Playlist':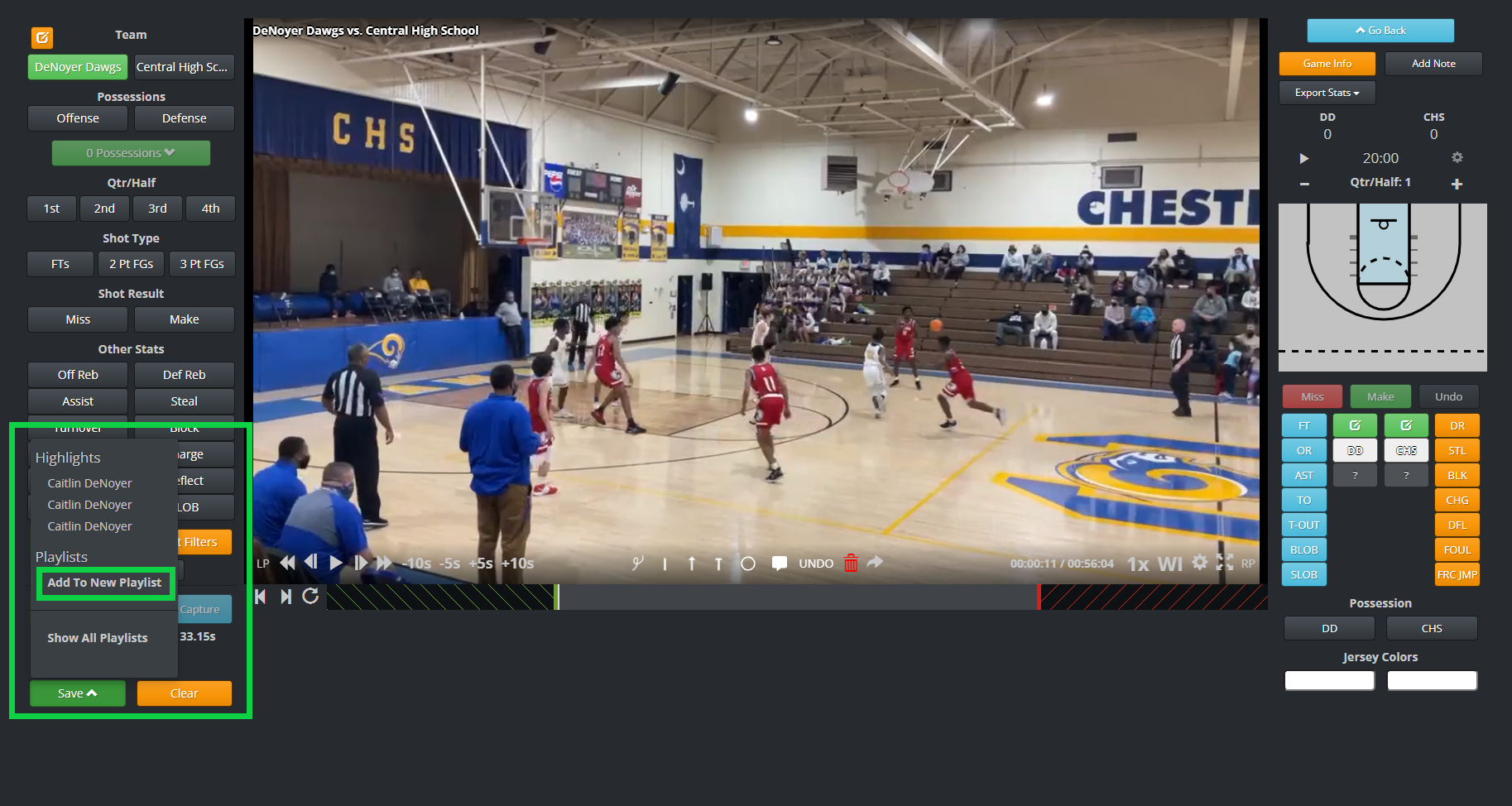 A new box will pop up requiring you to enter information for the playlist: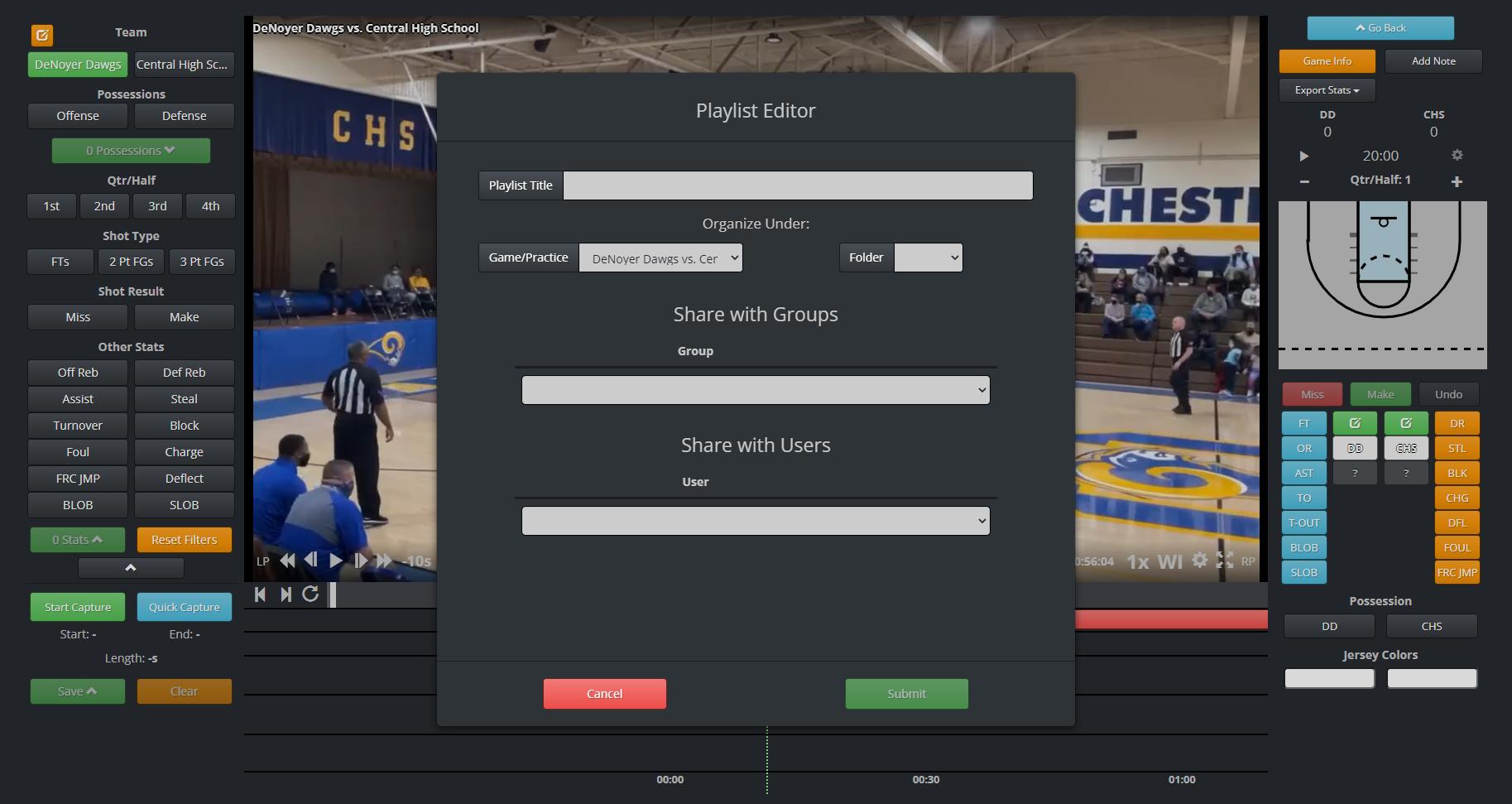 Enter a title and where you want the playlist to be stored/organized under:

If you want the playlist to be visible to a group, you can select the group. *The group must already by created to share with

If you are unsure on how to create a group, please visit: How do I create, edit, and delete a group.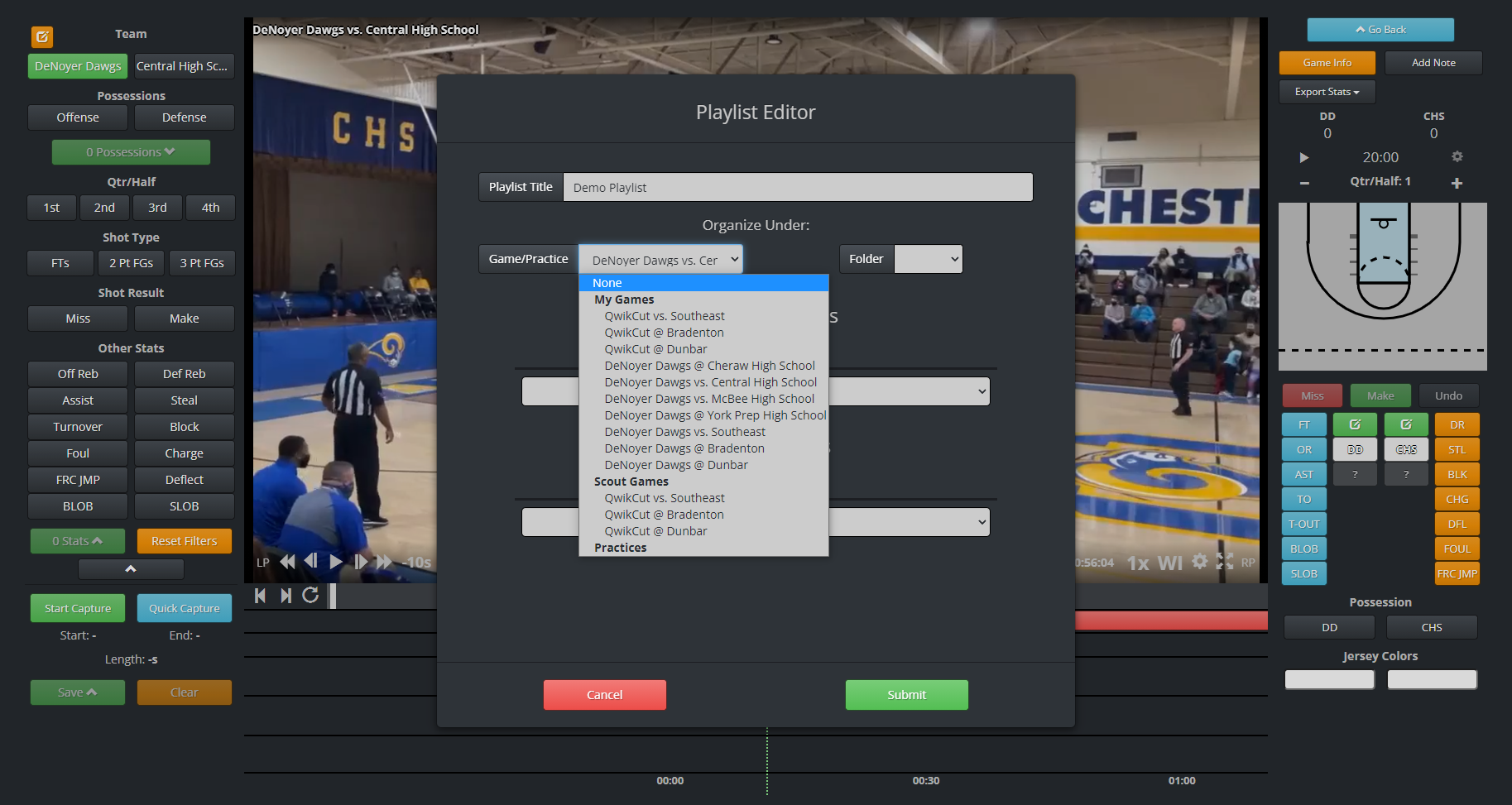 Once you have titled and selected where you want the clip stored under, click submit: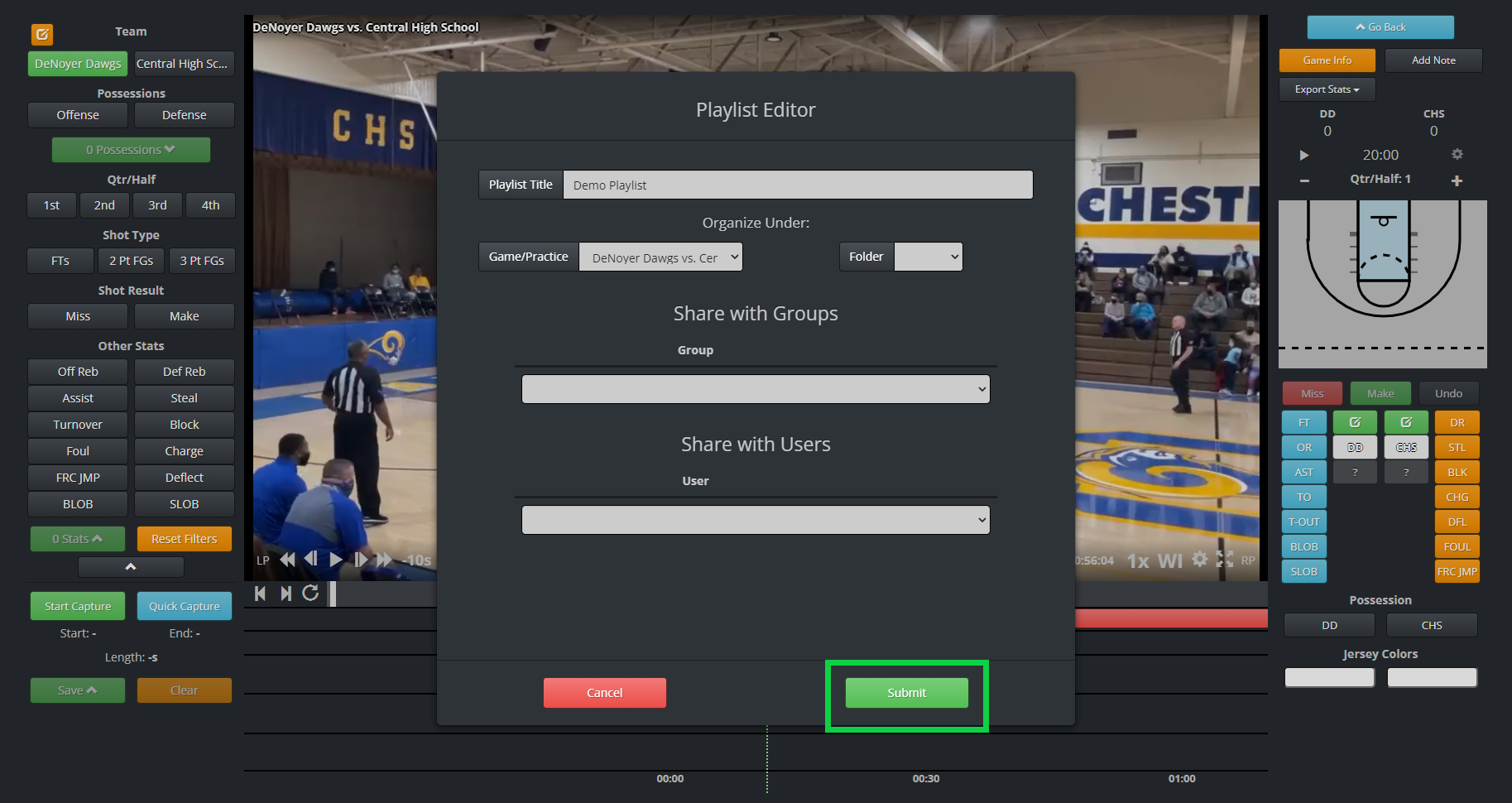 ***After adding your FIRST clip, you will automatically be directed to a new screen that shows your clip in the video player, the title of the playlist to the right, the number of the clip and any notes you've entered:

Click Go Back, which returns to the My Video screen. Click the game that you were selecting footage from to resume.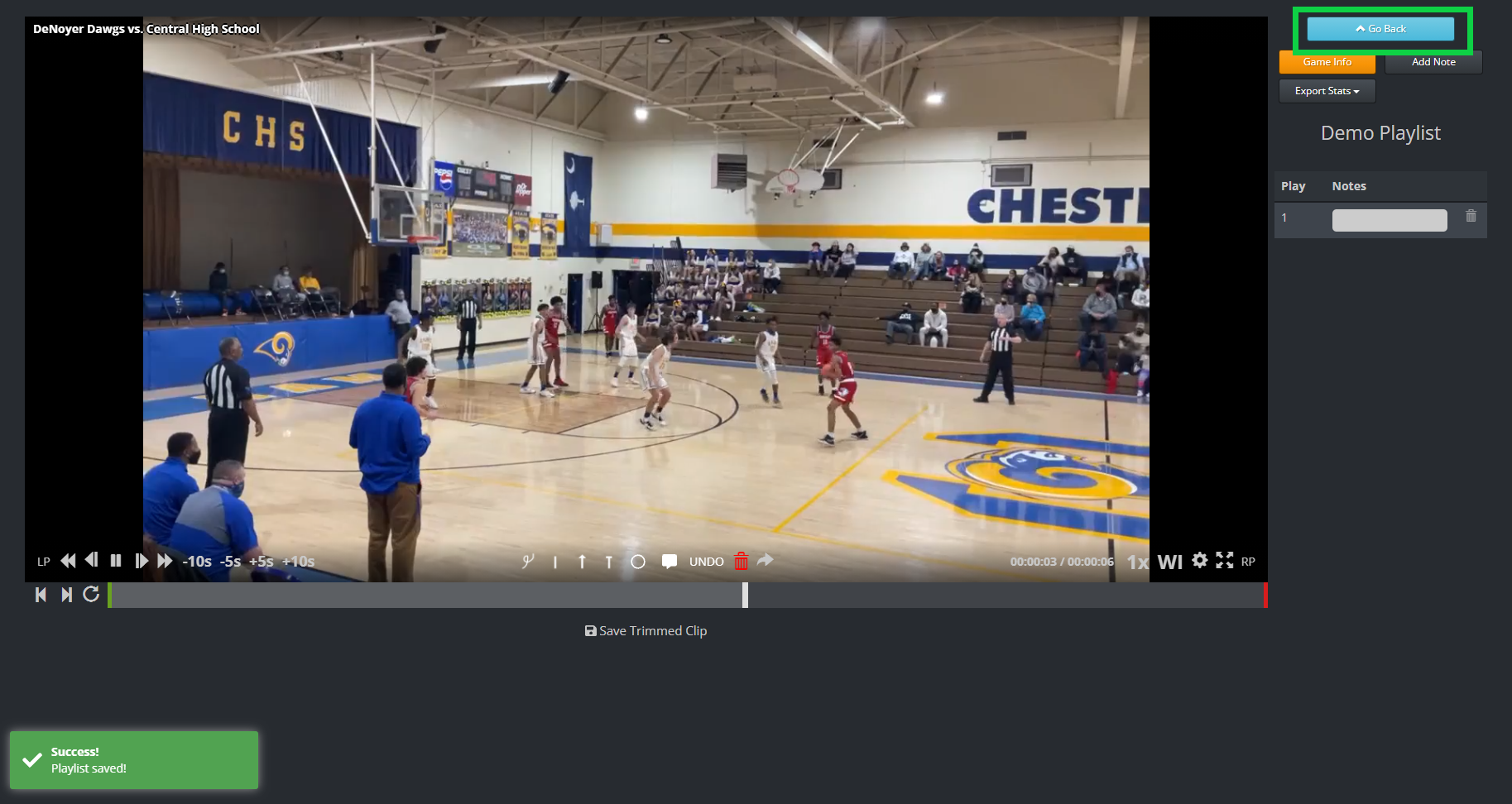 You will continue this process each time there is new footage you want to create as a clip to add to your playlist: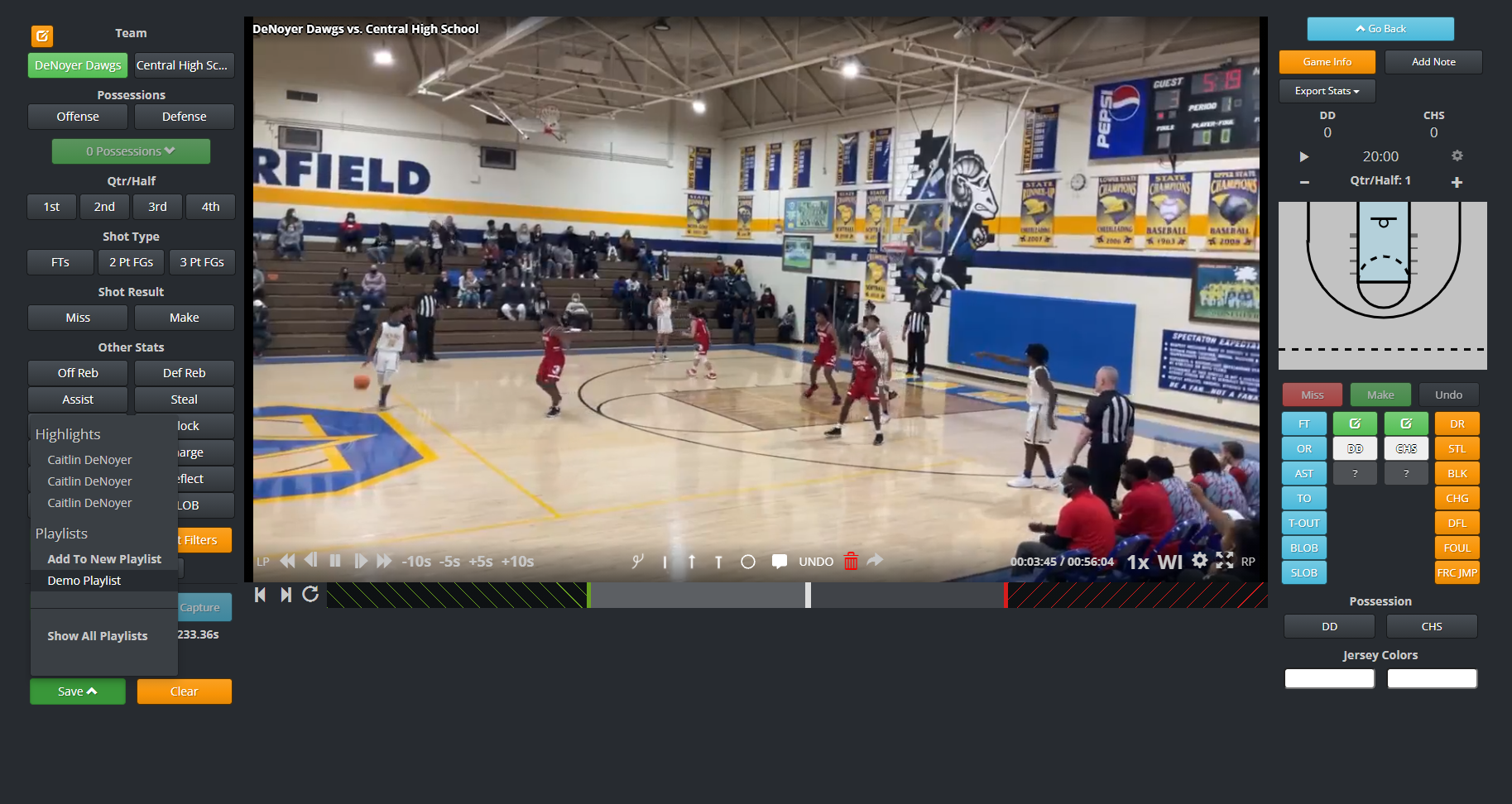 Once you have finished adding clips, to view your playlist, click Go Back which will direct you to the My Video screen. Locate the game that you created the playlist under: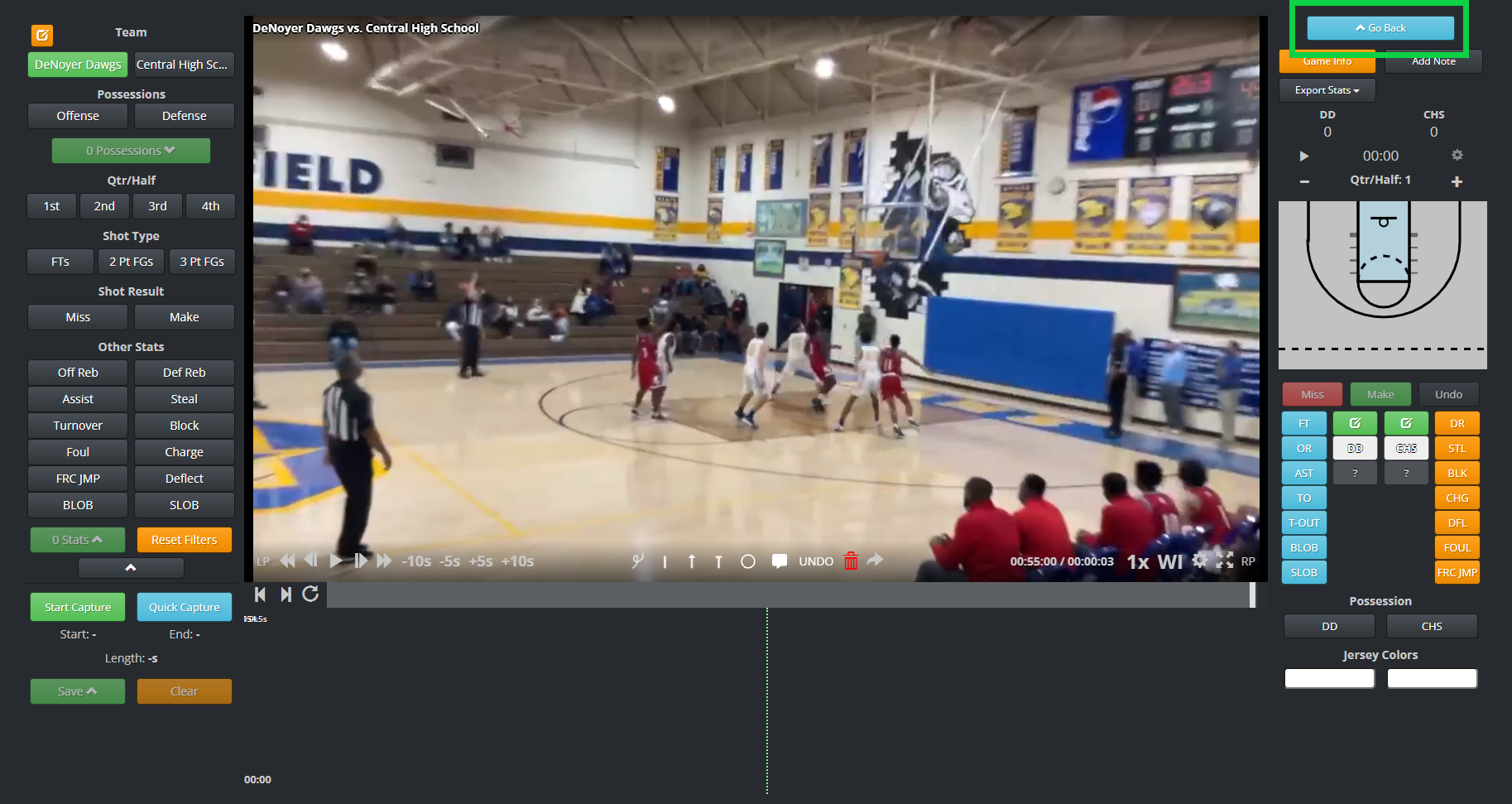 You will now see the playlist stored under the game/practice that you selected with the total number of clips: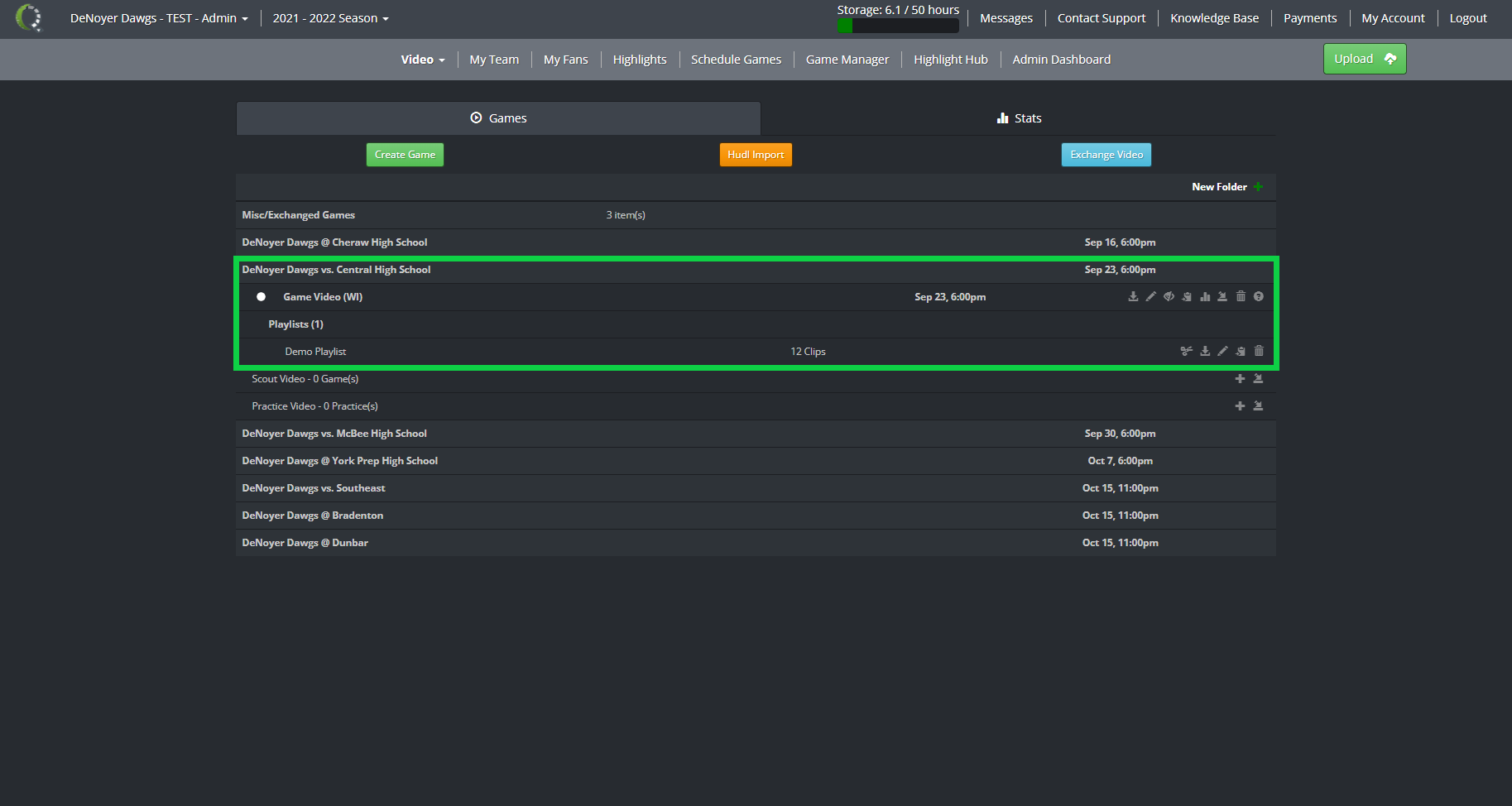 You can now watch the playlist, add notes, delete plays as well as add new plays:

Please note: you are unable to edit/move clips within a playlist