Once you have the game scheduled in the mobile app, you will see it on your My Video screen in your schedule: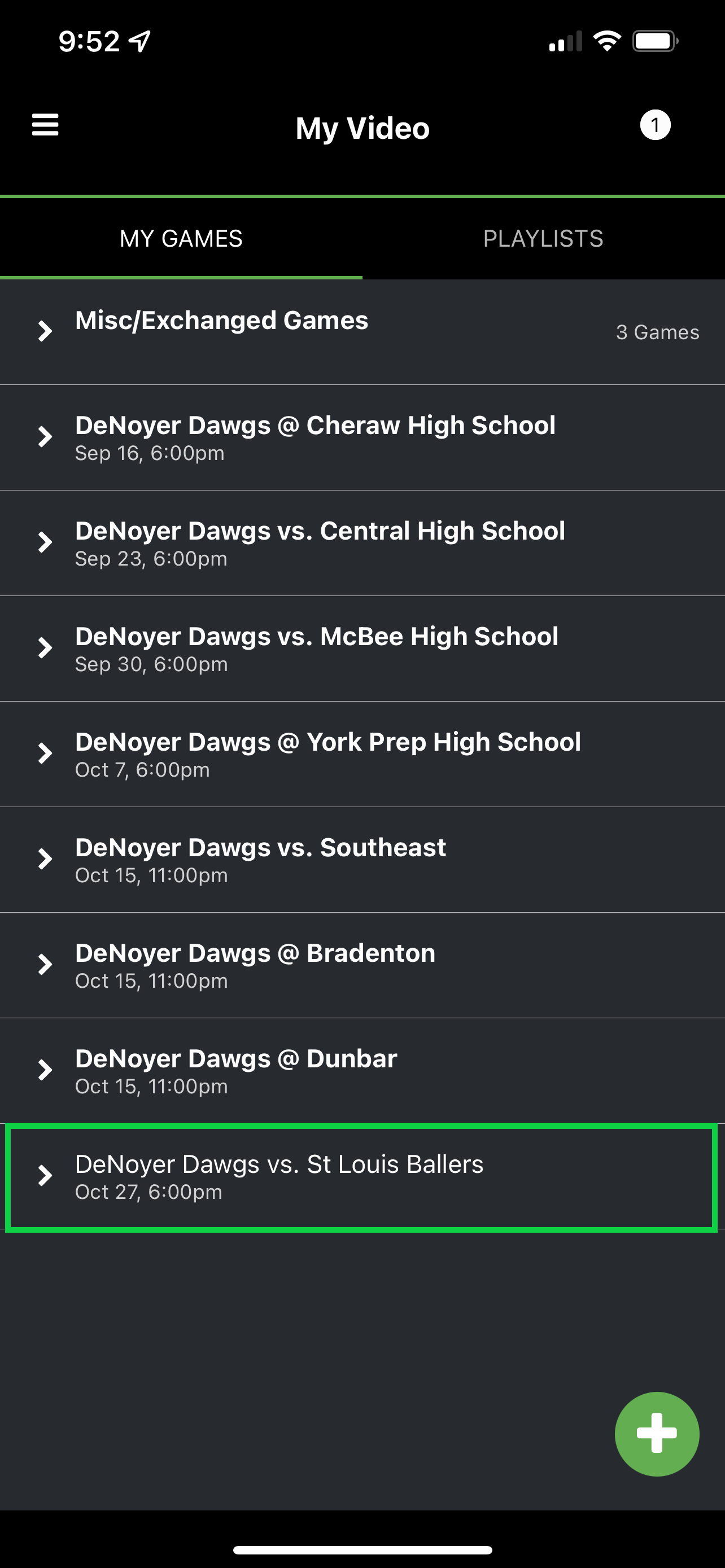 To begin filming, tap on the game which will display 3 dots to the right of game video: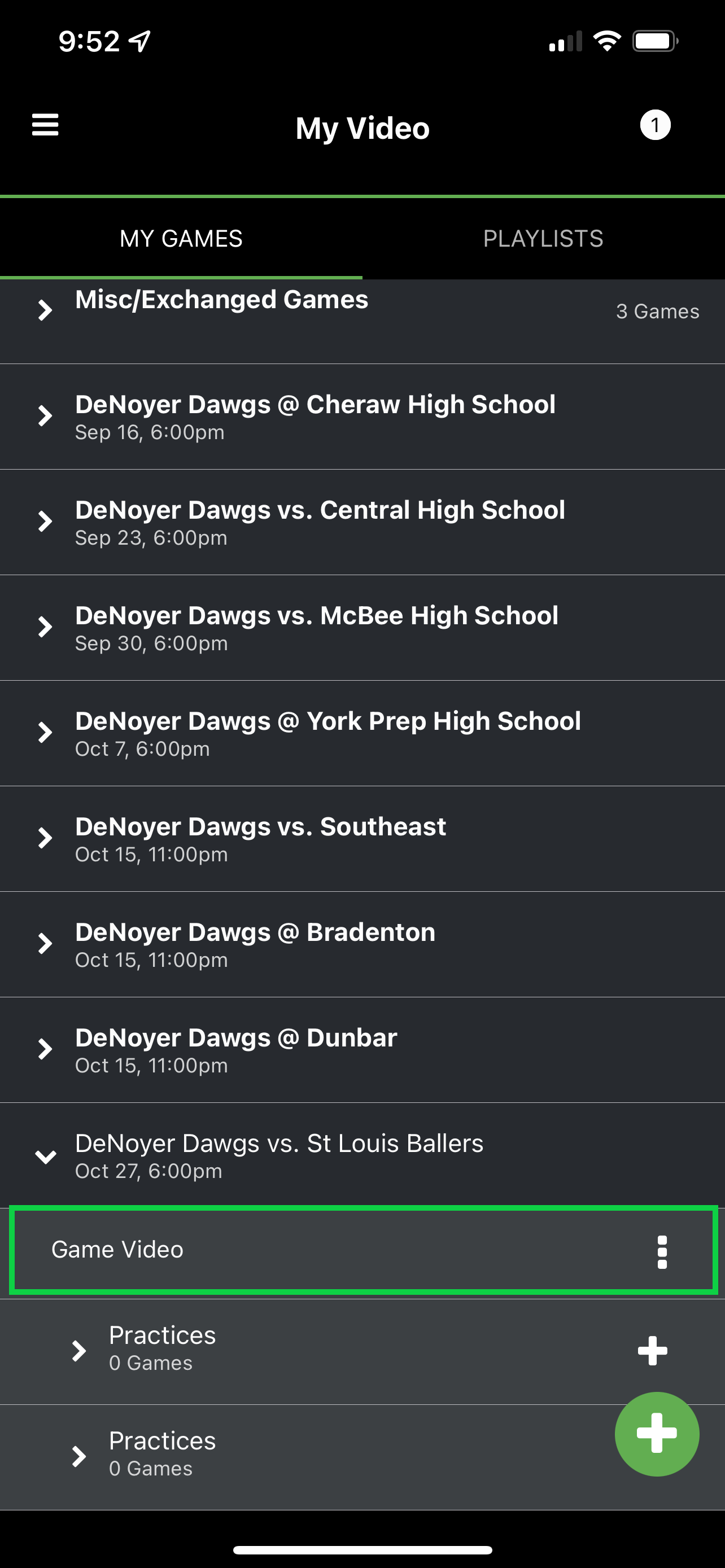 Tap on Game Capture: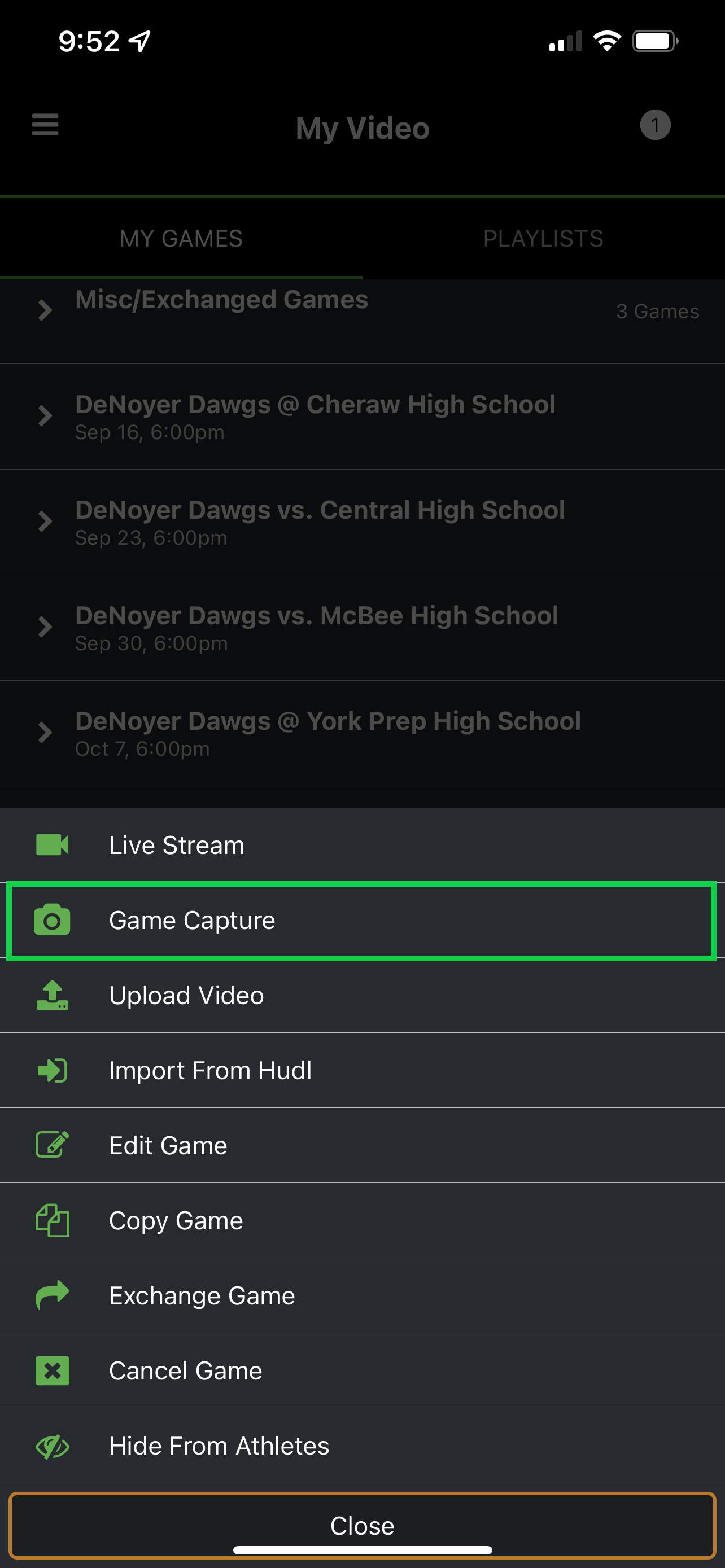 You will receive an alert immediately upon the next step; the reason for this is to ensure you do not experience issues in the uploading process due to file size - no single clip can exceed 8 GB when uploading. We error on the side of caution and recommend 15 minutes maximum recording:

Alert! The max length of a single clip while recording from this screen is 20 minutes. If you want to record longer, please use your device's default camera app and upload the video after the game/practice.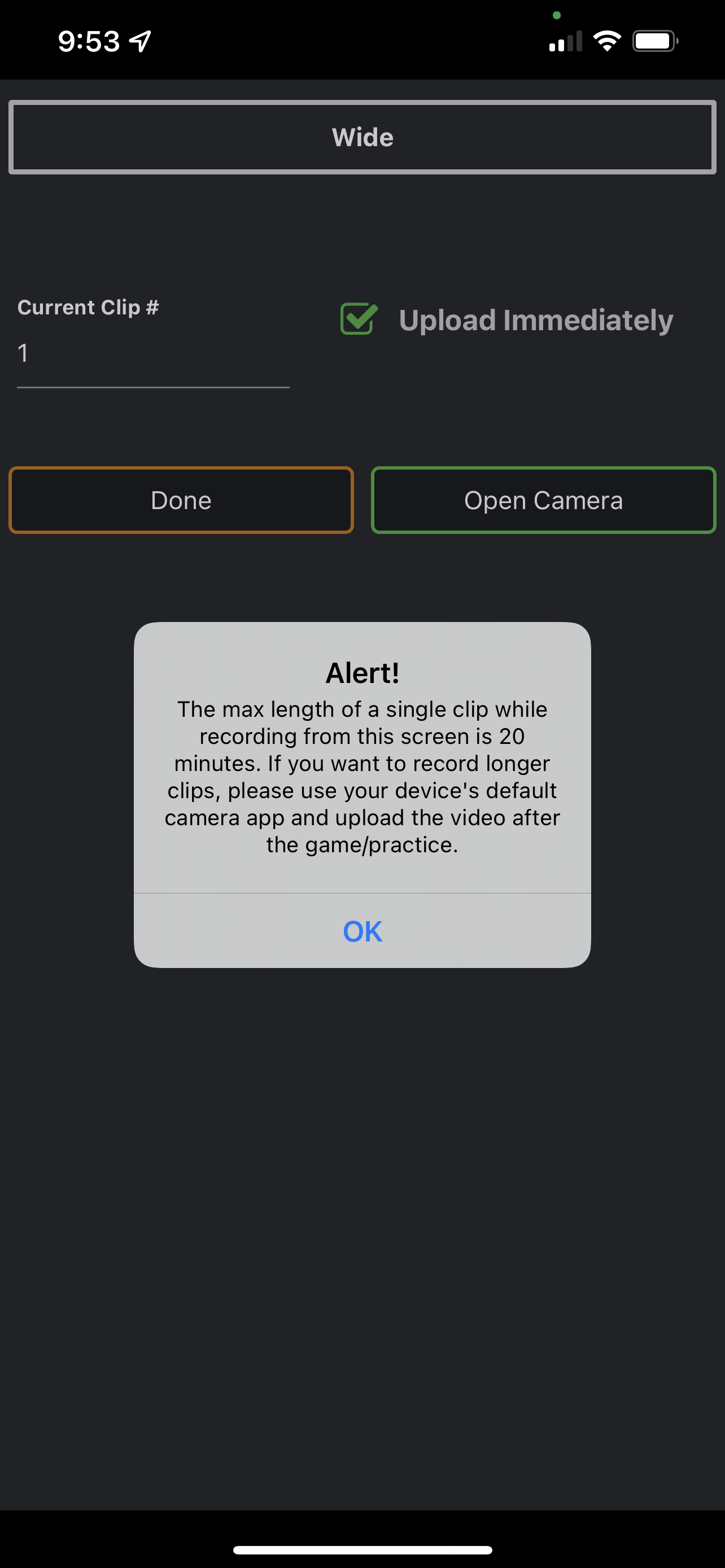 The next screen will show you:

Angle you are filming - there is only wide option, you don't need to select anything here

Current Clip # - it should always be starting with #1

Upload Immediately - if you do NOT have access to wiFi/internet/hotspot, you will need to deselect this box and upload once you are connected

Open Camera - tap here when you are ready to begin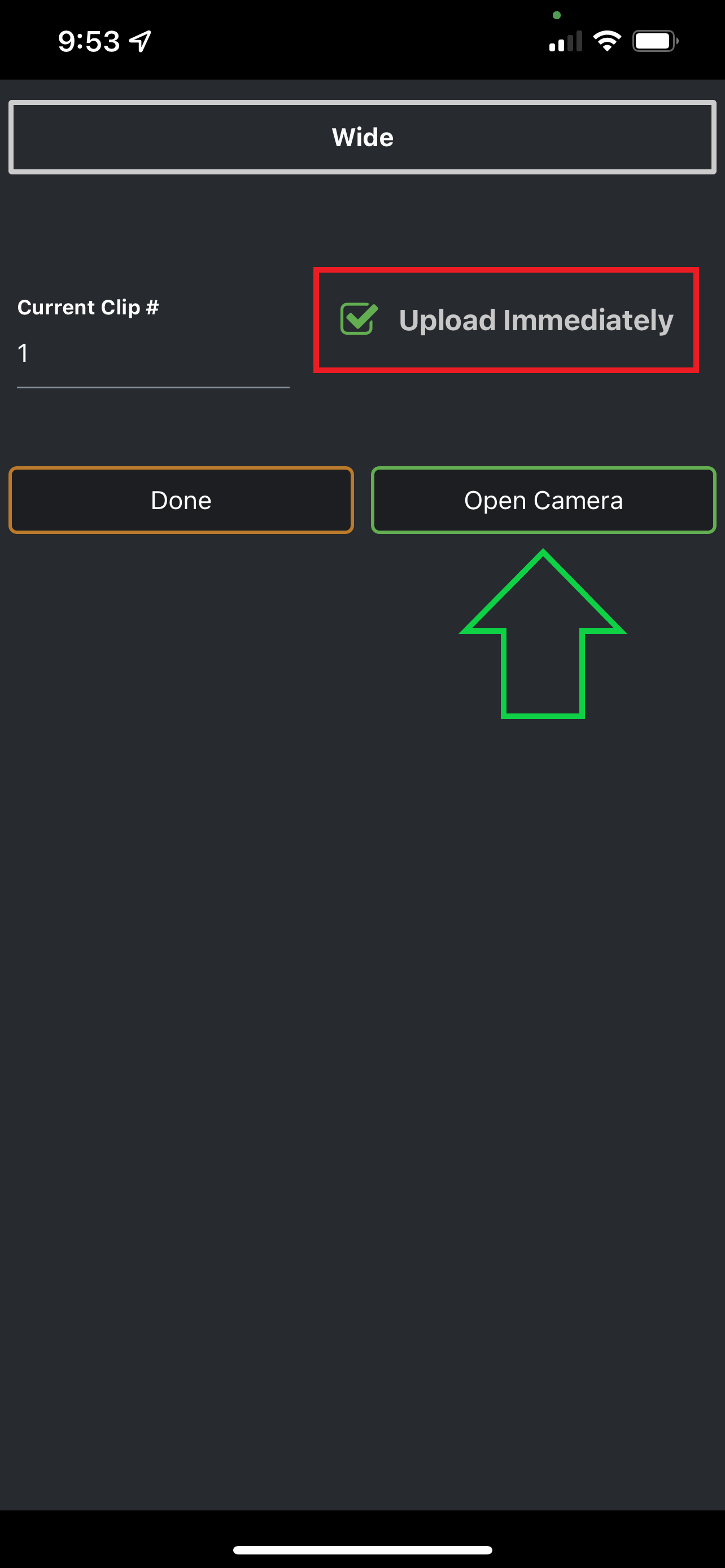 Once you tap Open Camera, the camera screen will appear and whatever you are pointing the camera at will show on the screen:

The angle and Current Clip will always appear in the bottom left

The white X will exit the camera screen and take you back to the prior uploading screen

***If you see the green circle, that means you are NOT recording but ready to record; GREEN MEANS GO!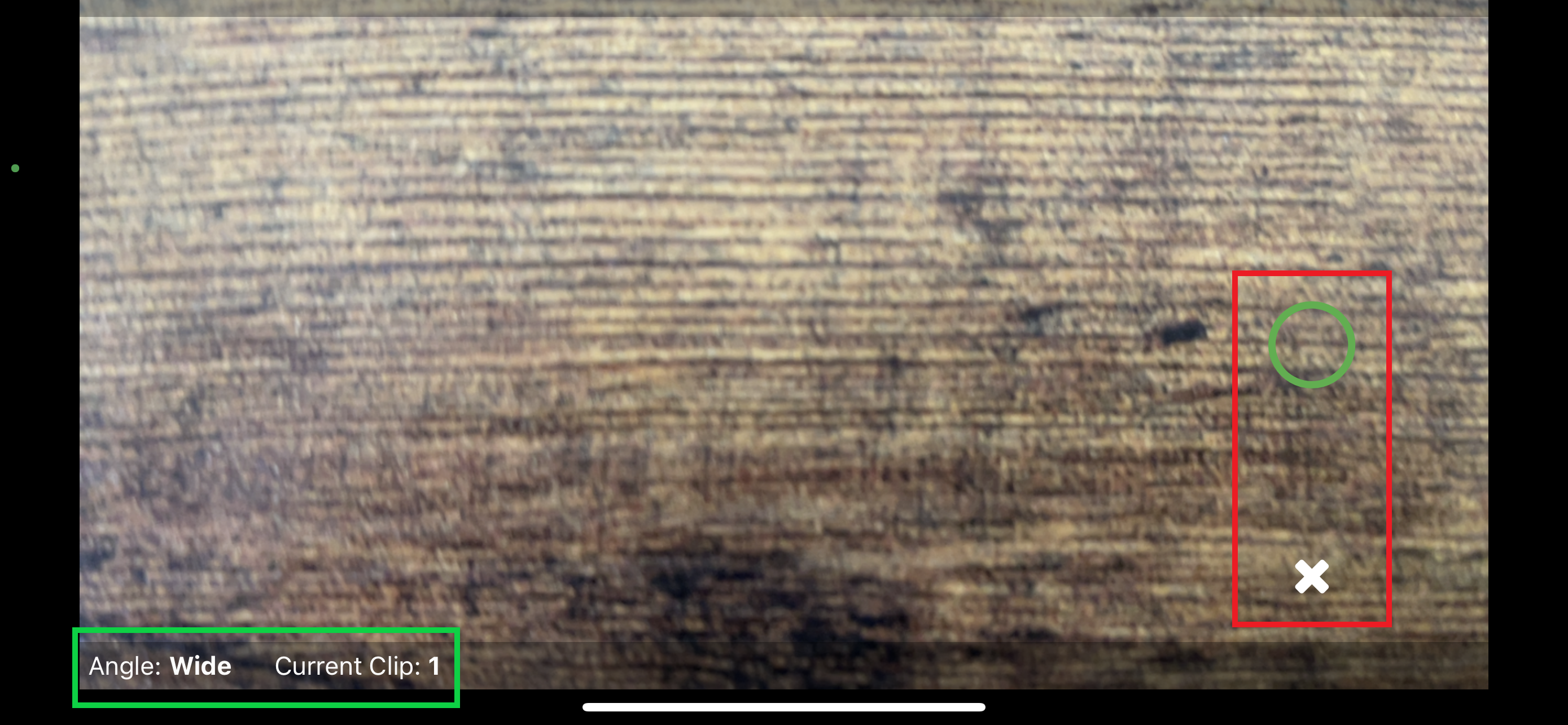 The red square means that you ARE recording; RED MEANS STOP!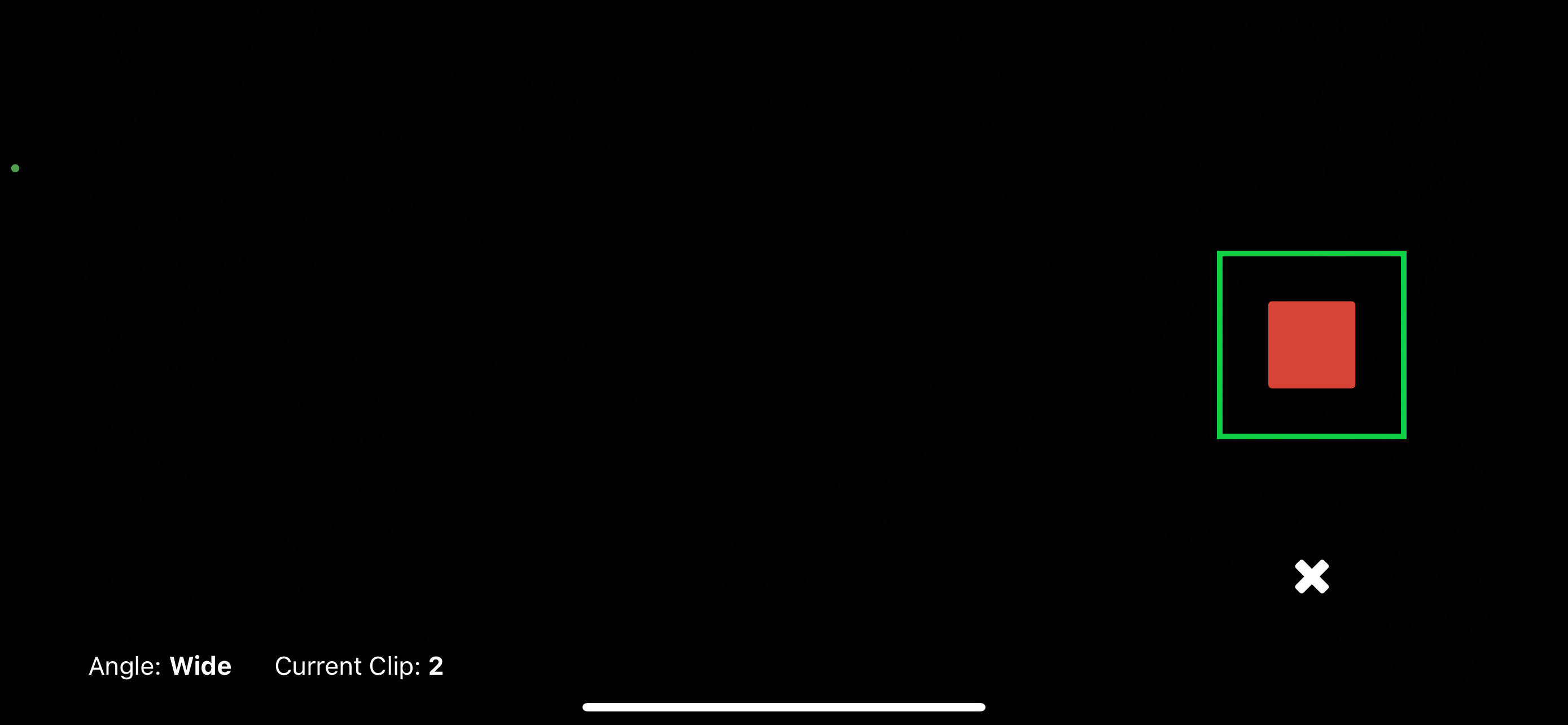 As you finish filming the game, you may have anywhere from 5 clips to 15; there is no right or wrong number, but to ensure you will not have issues in uploading, you should have more than 1 clip. The total number of clips will appear in the top left corner. Once you confirm this is correct, click the white X: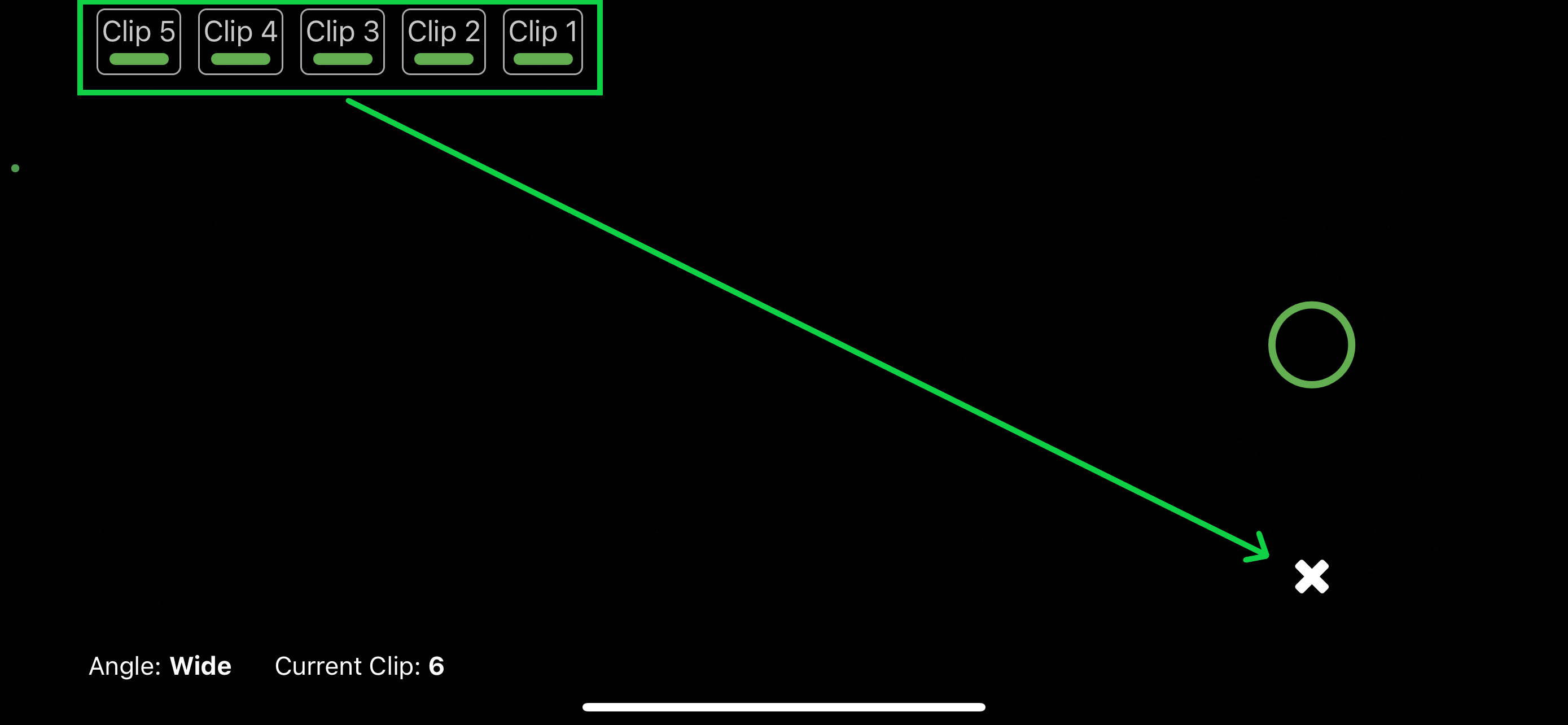 You will be automatically be brought back to the upload screen and a box will appear. You can:

Select Photos

Allow Access to All Photos

Don't Allow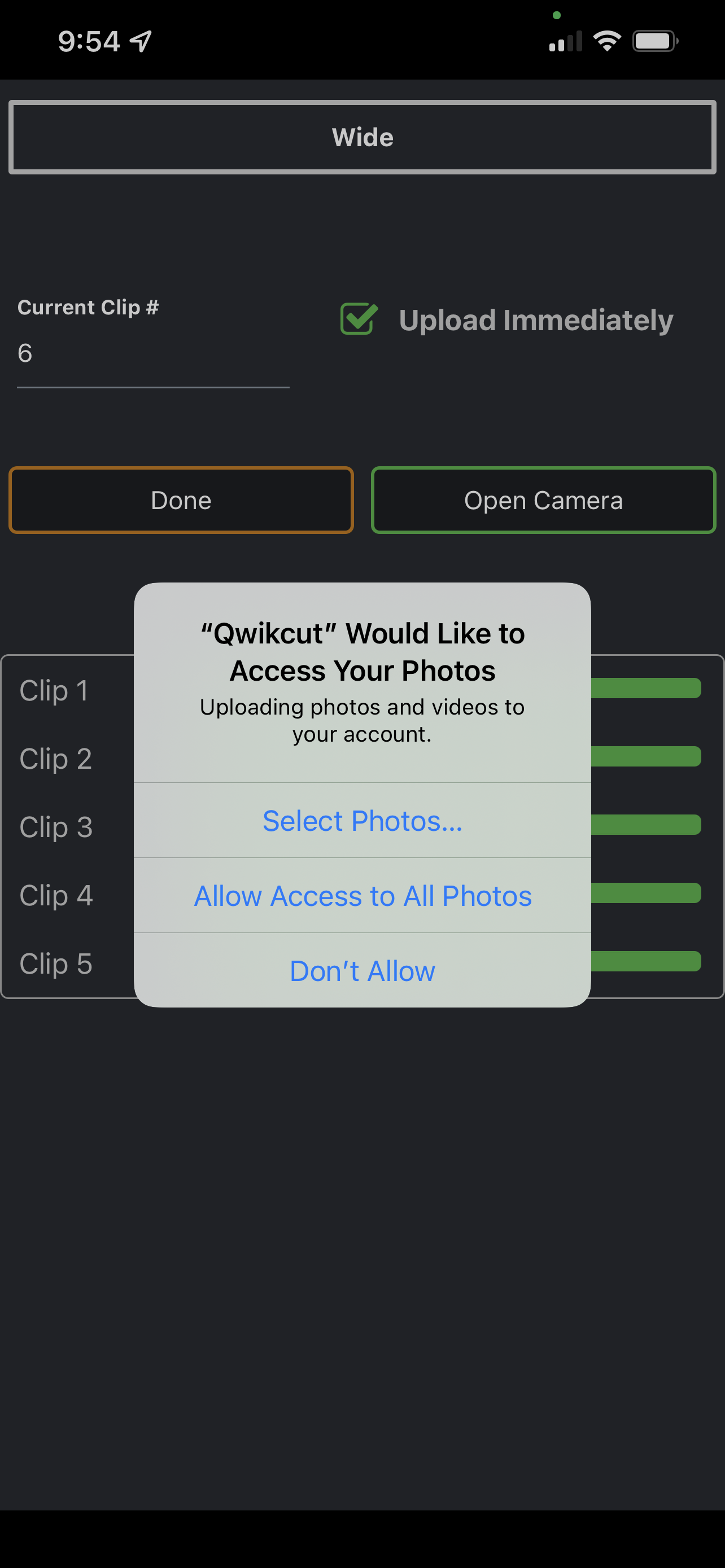 Once you select an option, you will then be able to see the upload screen fully and be able to tap done to upload: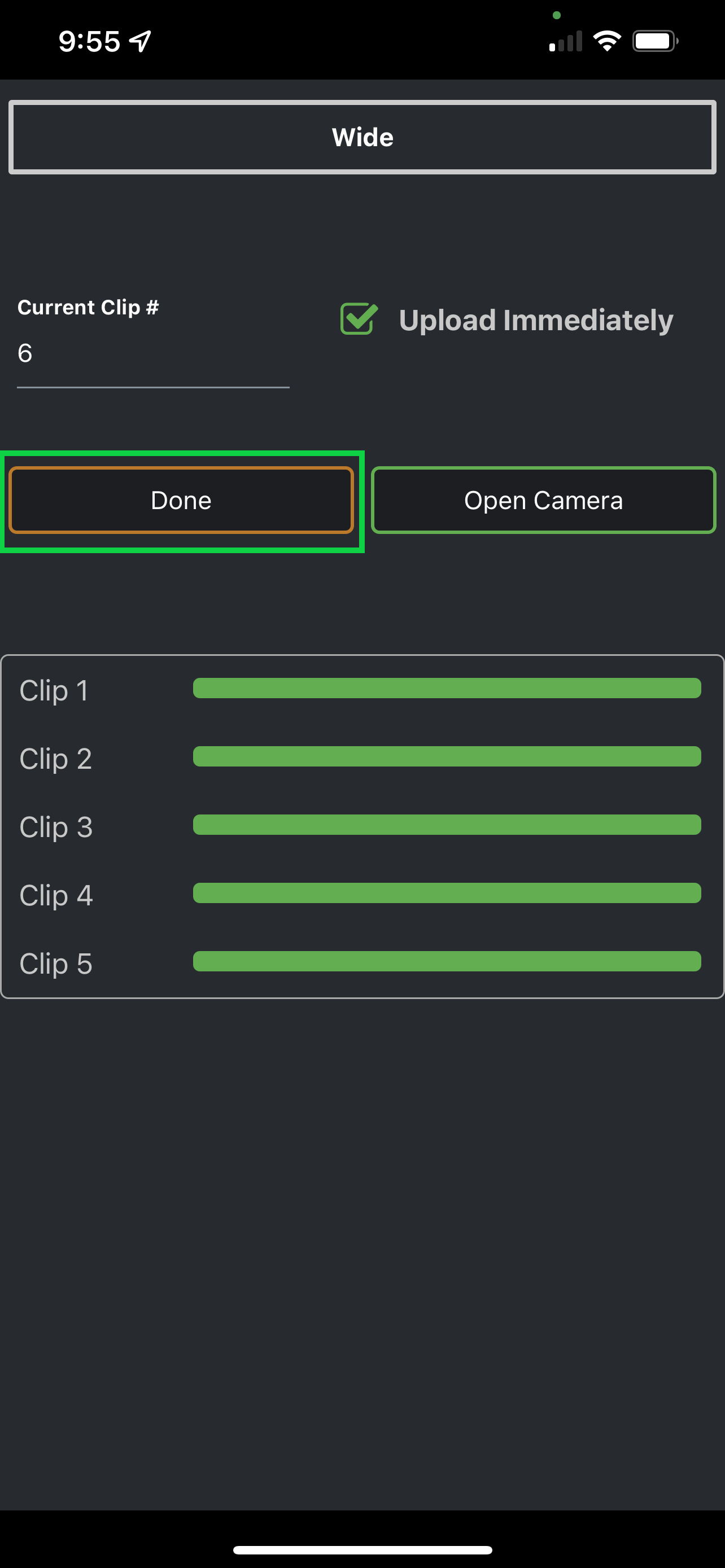 To confirm the upload was successful, the game title will now appear in bold font; tap on it: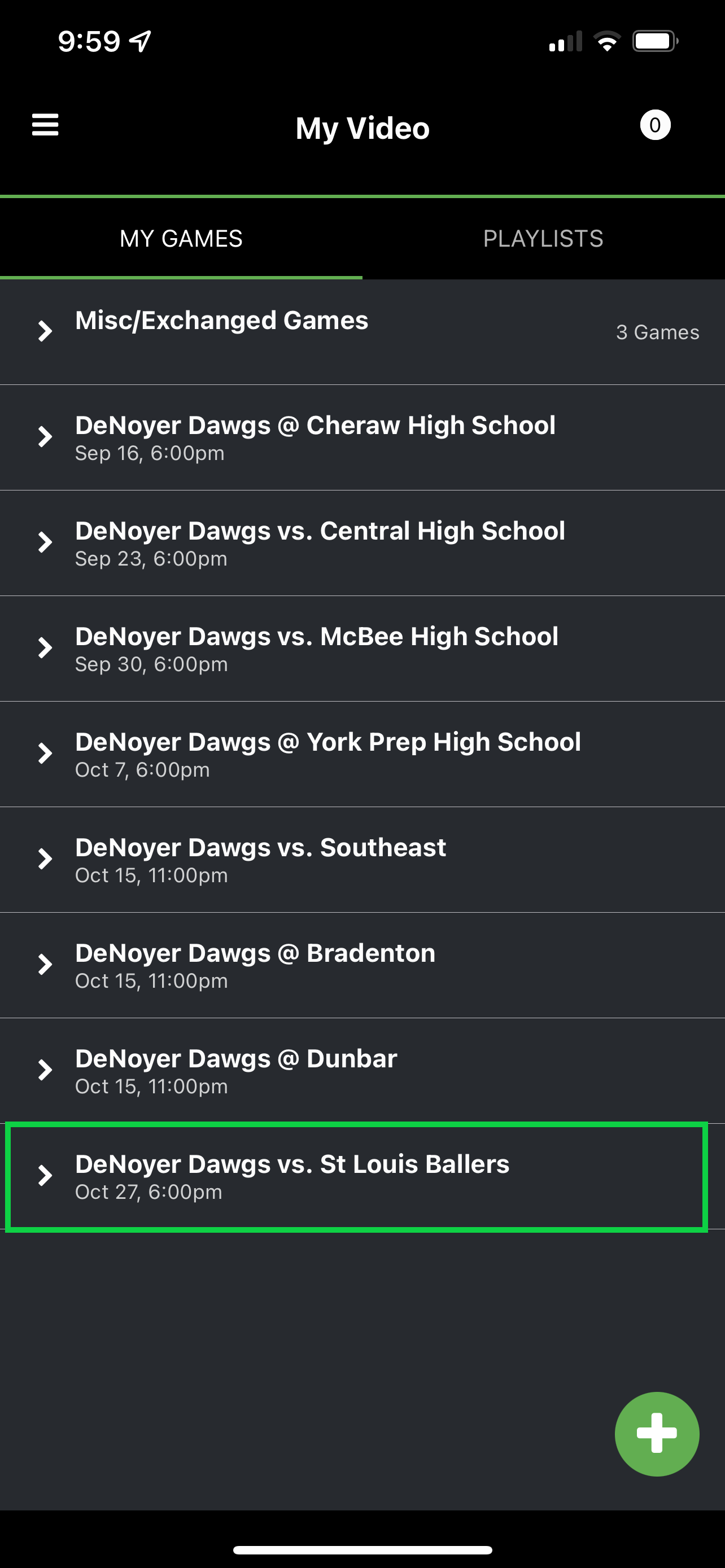 Then tap on 'Game Video':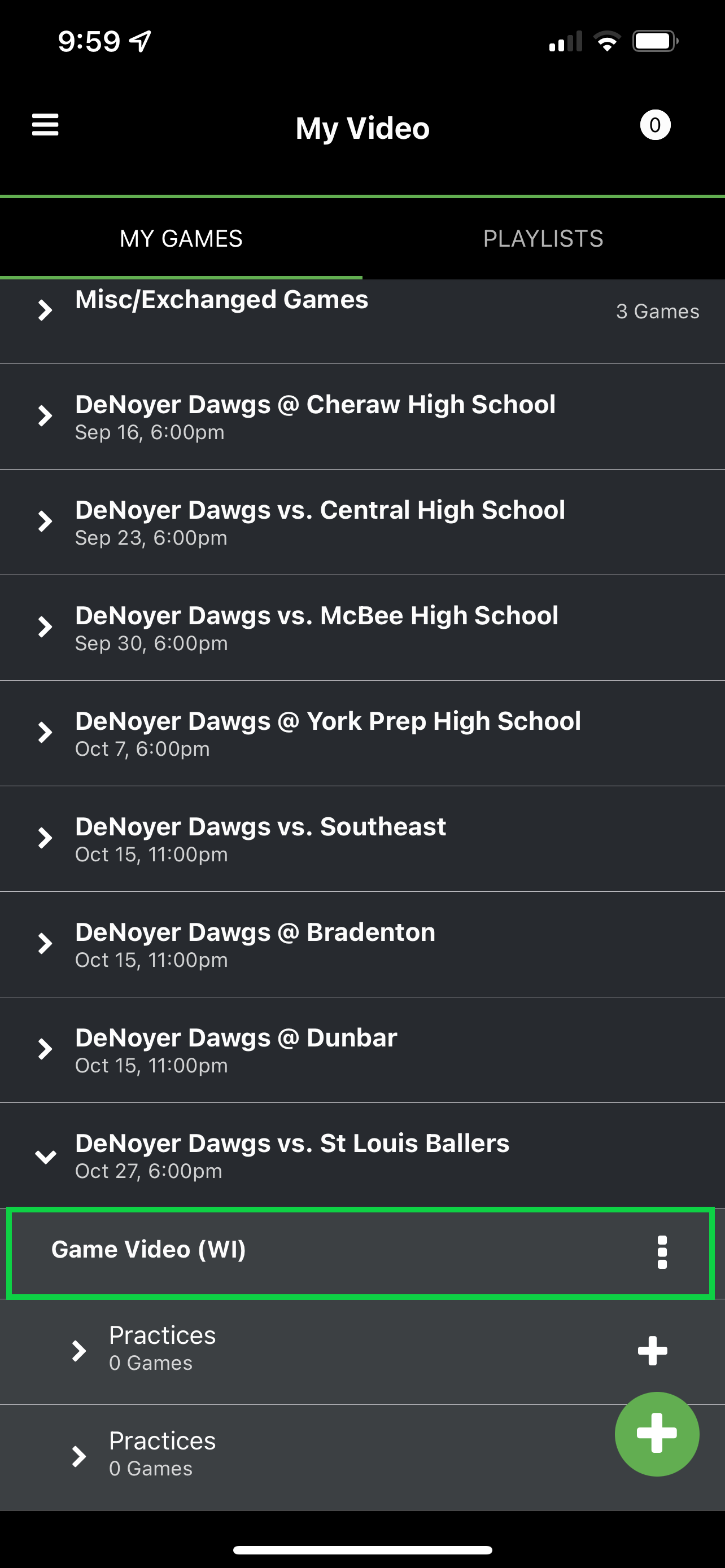 You will now be brought to the screen where you can watch; tap 'Watch Game'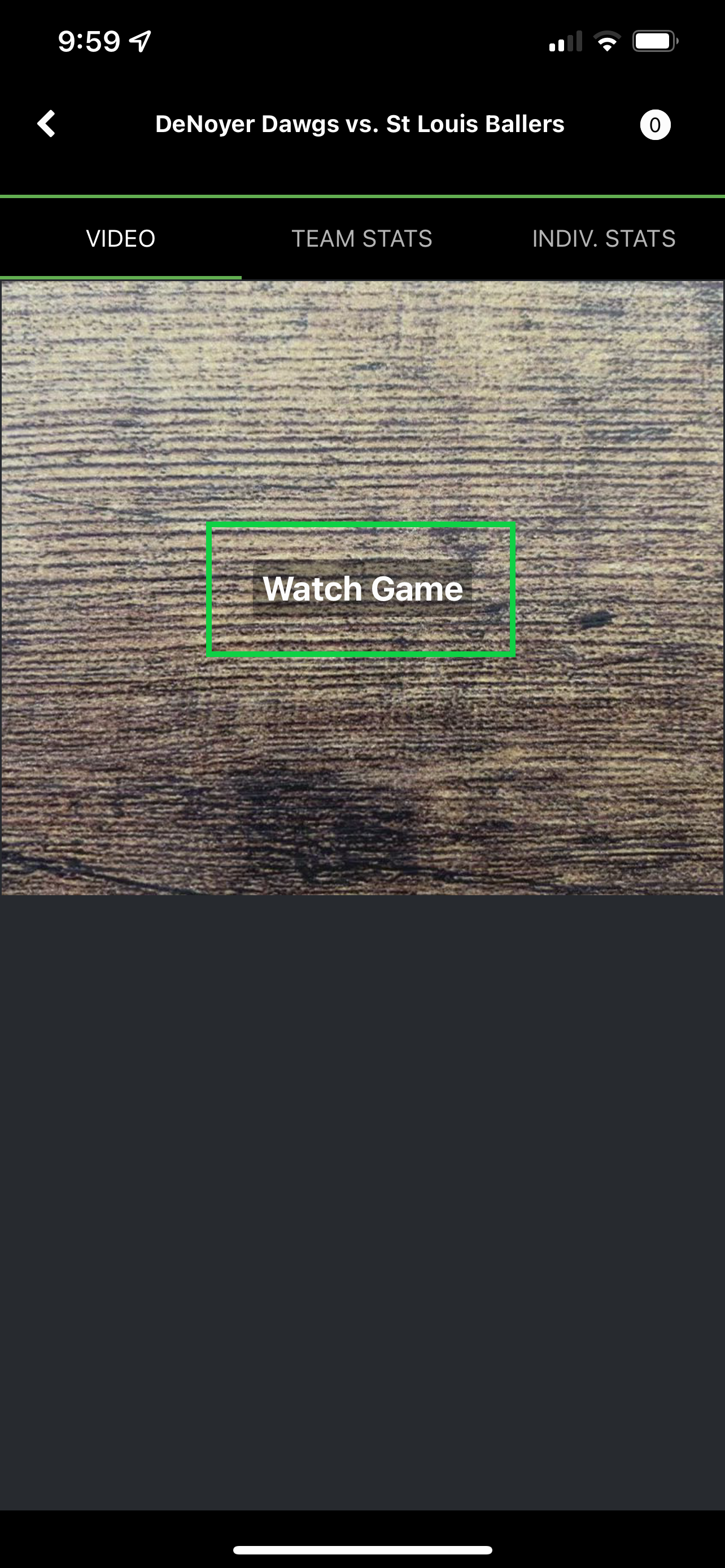 You will now be viewing the game full screen, that the white X in the top right corner to exit: