BASKETBALL - How do I share annotations? 2.0
In order for the annotations to be visible to other coaches, your team, etc., you must share them!

To share annotations, click on the icon all the way to the right, to the right of the red trashcan: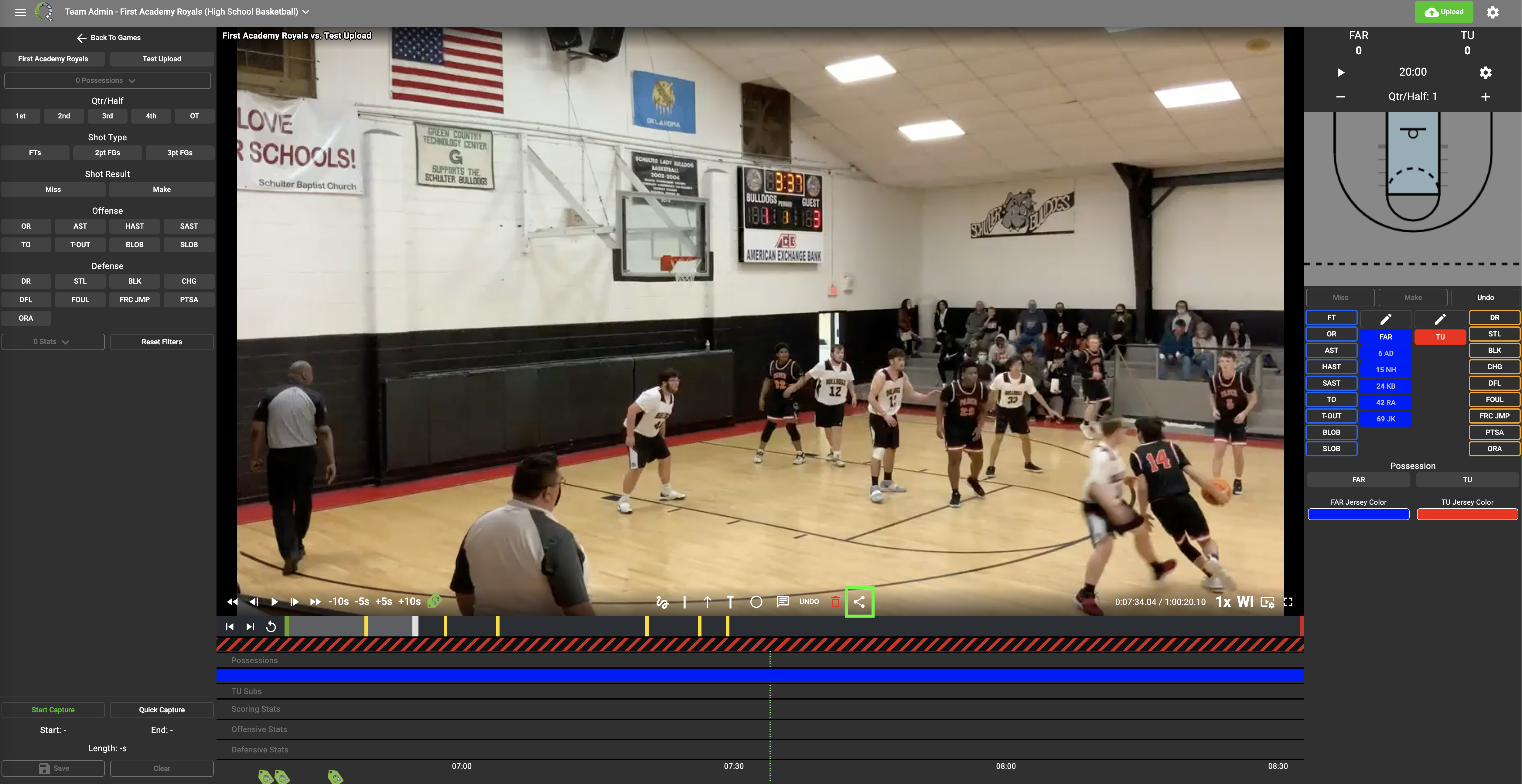 Select who you want to share with, group or users: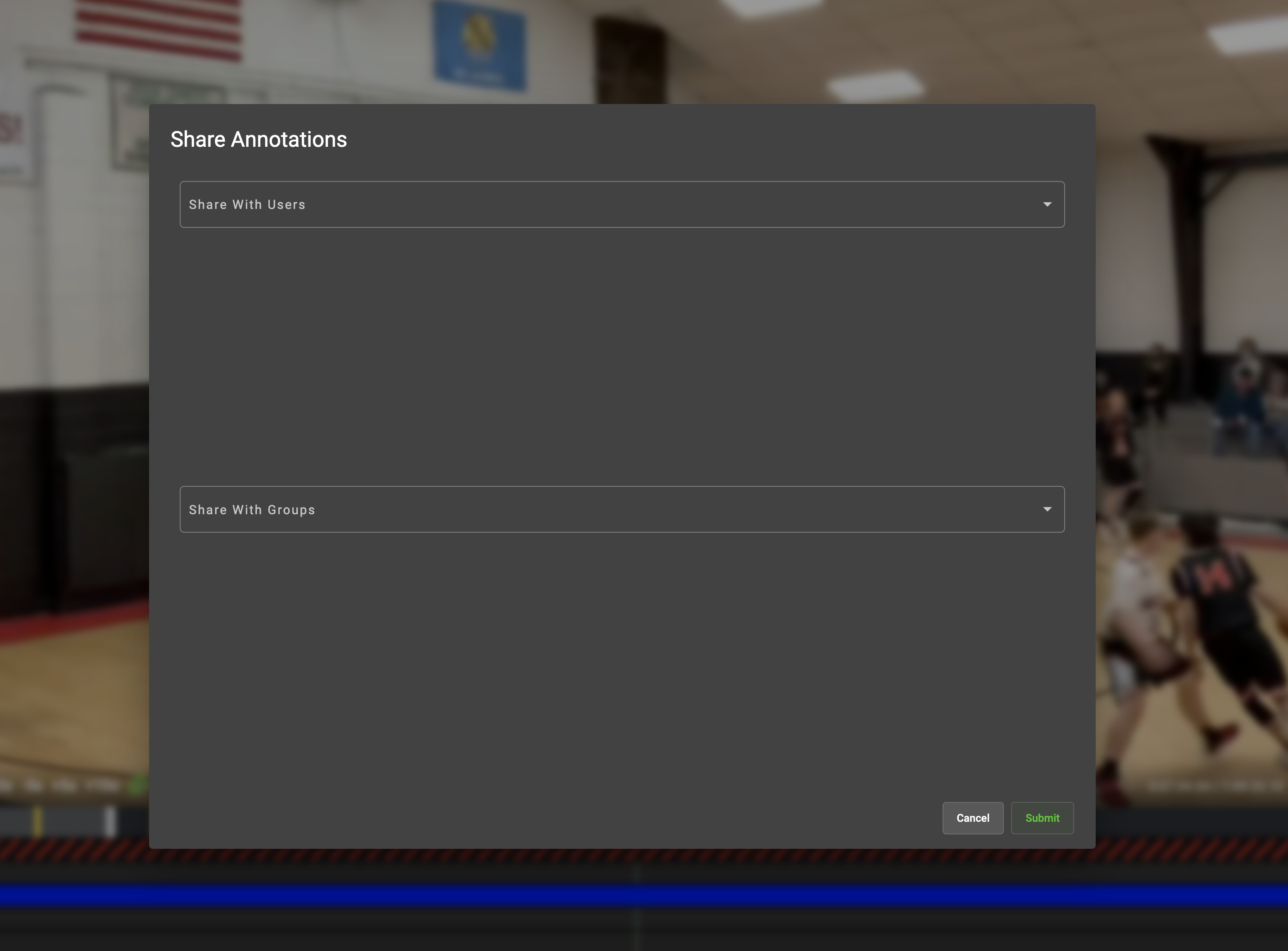 Select either users or created groups from the dropdown menus. Then click Submit: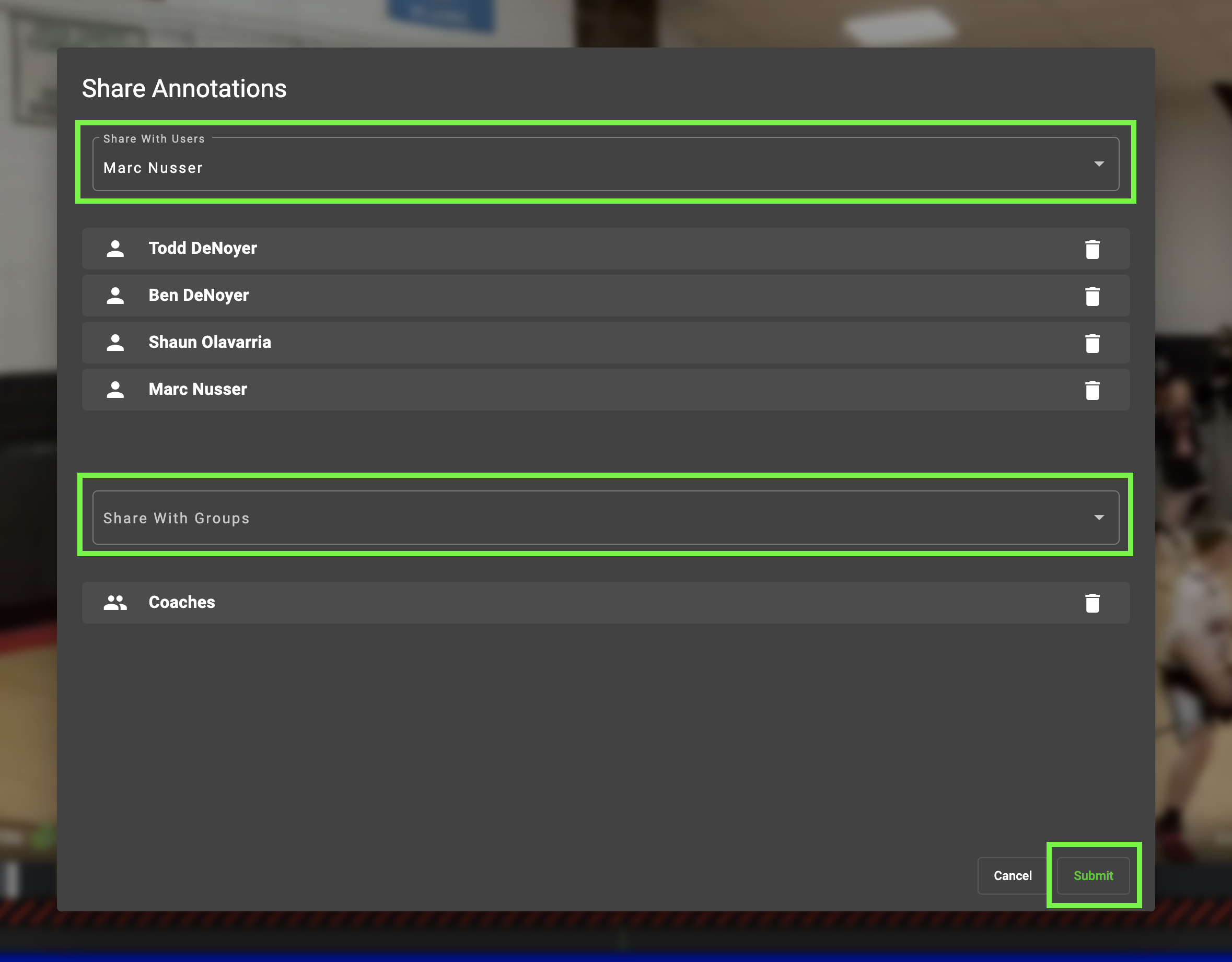 Related Articles

FOOTBALL - How do I share annotations from games/playlists? 2.0

This process will only need to be done ONCE per game/scout game/practice/playlist and it will share ALL of the annotations/notes that you made. You do not need to share for each clip nor will you need to re-share if you go back and add additional ...

BASKETBALL - I am a player and can't see any notes from my coaches?

We are sorry to hear you are having difficulty with this. Your coach has to share the annotations/notes with you in order for you to see them. His/hers notes are blocked by default and this is quite often the reason that notes are unavailable to ...

BASKETBALL - How do I annotate a game, practice or playlist? 2.0

Things to be aware of: You may add as many annotations as you would like You cannot change the color of lines/annotations You cannot change the size or font of the text You do not need to save, everything is automatically saved When you are watching ...

FOOTBALL - How do I share plays/playbook? 2.0

****COACHES MUST SHARE PLAYS TO BE VISIBLE TO ATHLETES**** Once you have created a play or multiple plays, you can now share with your team and/or coaches: 1.) You can either click 'Select All' all the way to the right or you can click on the bottom ...