Creating highlights has never been easier! This is a great way for athletes and/or coaches to easily mark a favorite or special play in the game. You can then use QwikTags later to easily build your highlights. Three awesome features about the QwikTags are:

They AUTOMATICALLY save, so nothing further is needed on your end!

You can add as many tags as you would like throughout a game
They are user specific, so you don't have to worry about seeing your teammates tags or them seeing yours!

Once you have selected the game to view, there is a white pop up bubble that will appear from the small, green QwikTag icon in EVERY GAME. The purpose of this is to serve as a reminder and will automatically disappear in 15 seconds, or you can click the X in the trop right corner.

If you are unfamiliar with the video player icons, please visit: BASKETBALL - My Video Player Icons.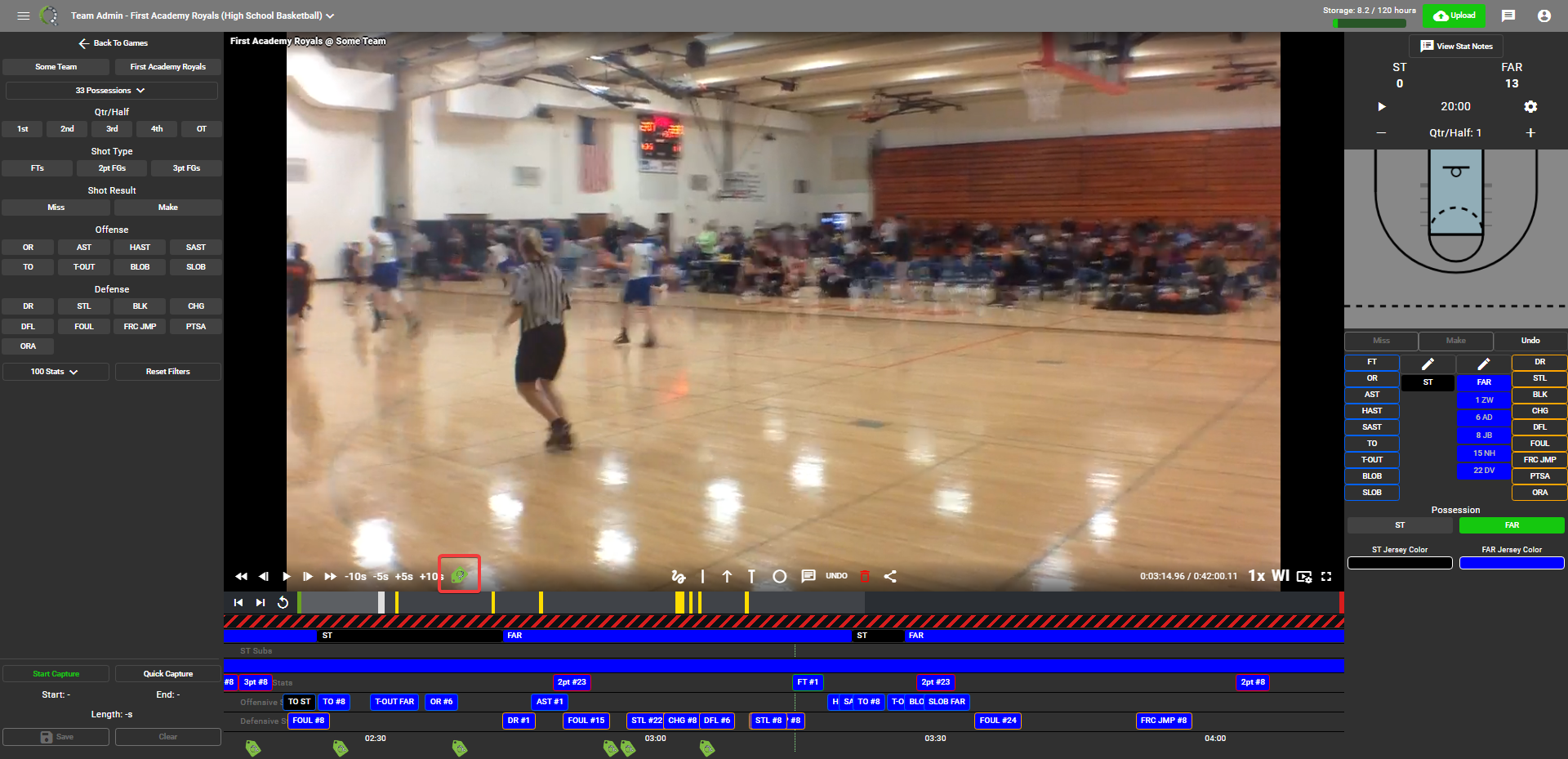 As you begin using the QwikTags through the game, the green icon will appear within the timeline at the bottom of the screen, where ever you have indicated a favorite or special play: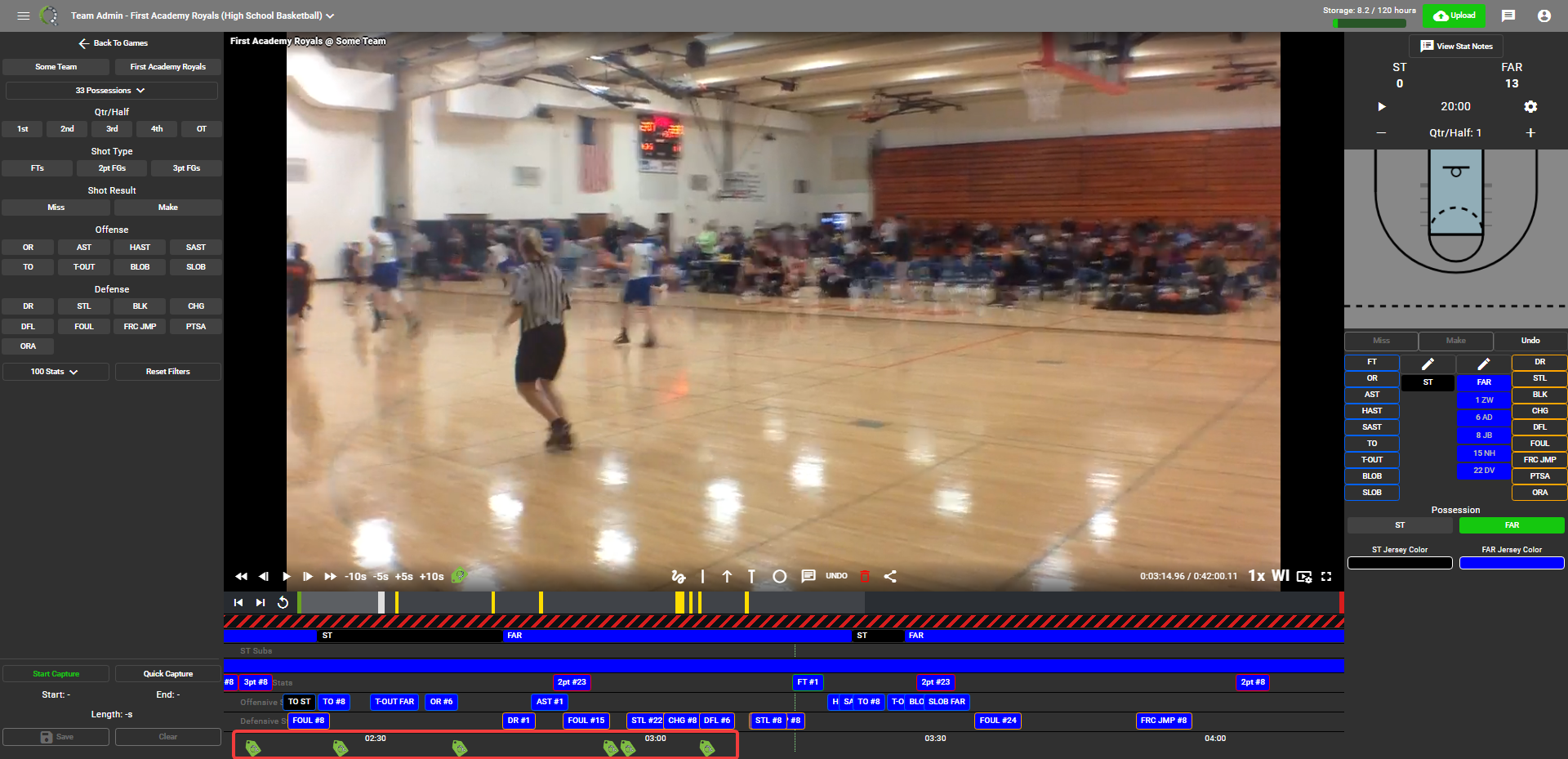 Once you have tagged all of the plays that you wanted and go watch another game, or begin working on a highlight.

To start working on a highlight, head over to the Highlights page and Create New Highlight: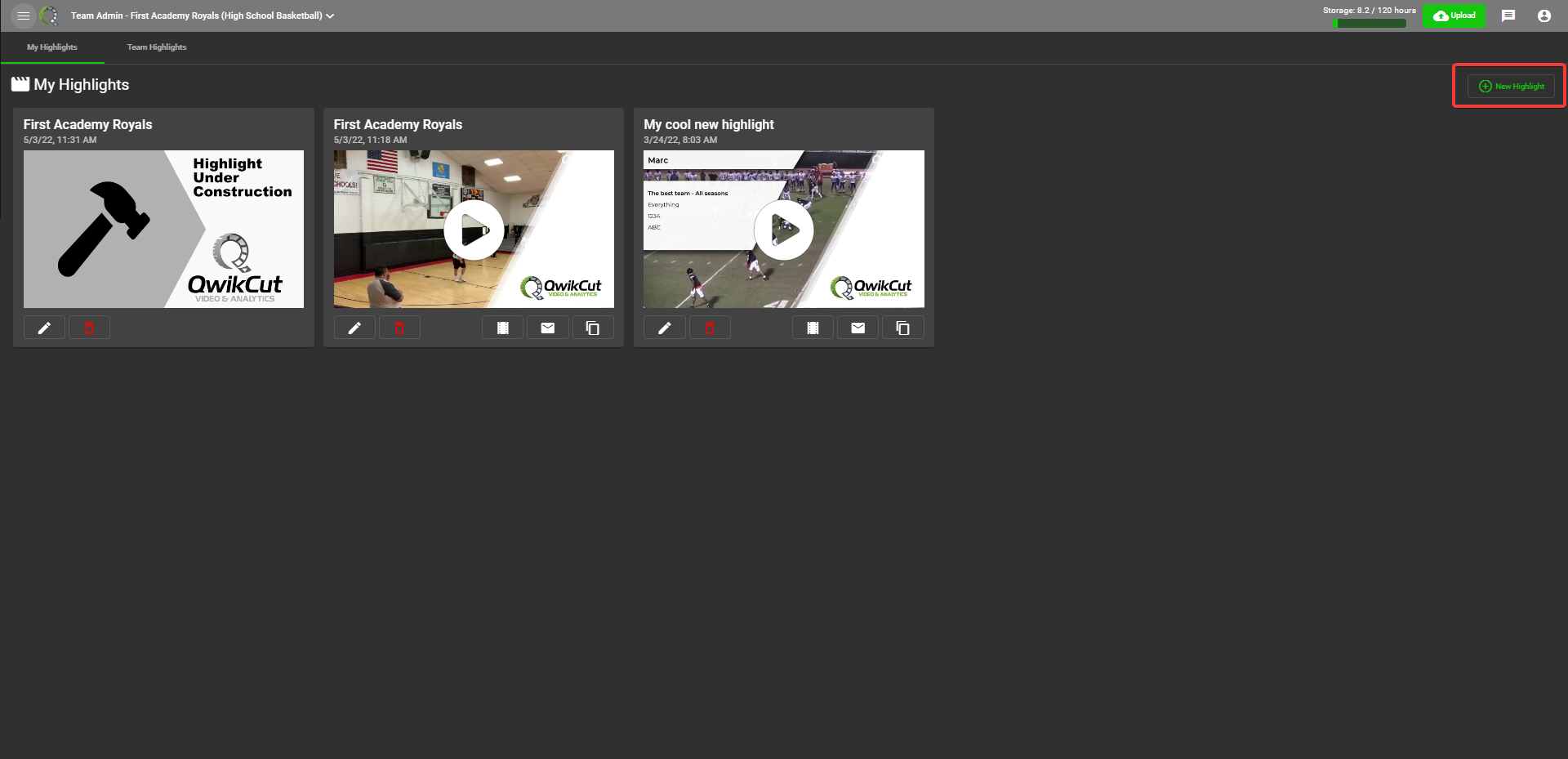 Once you are in the highlight editor, click the Add Video button: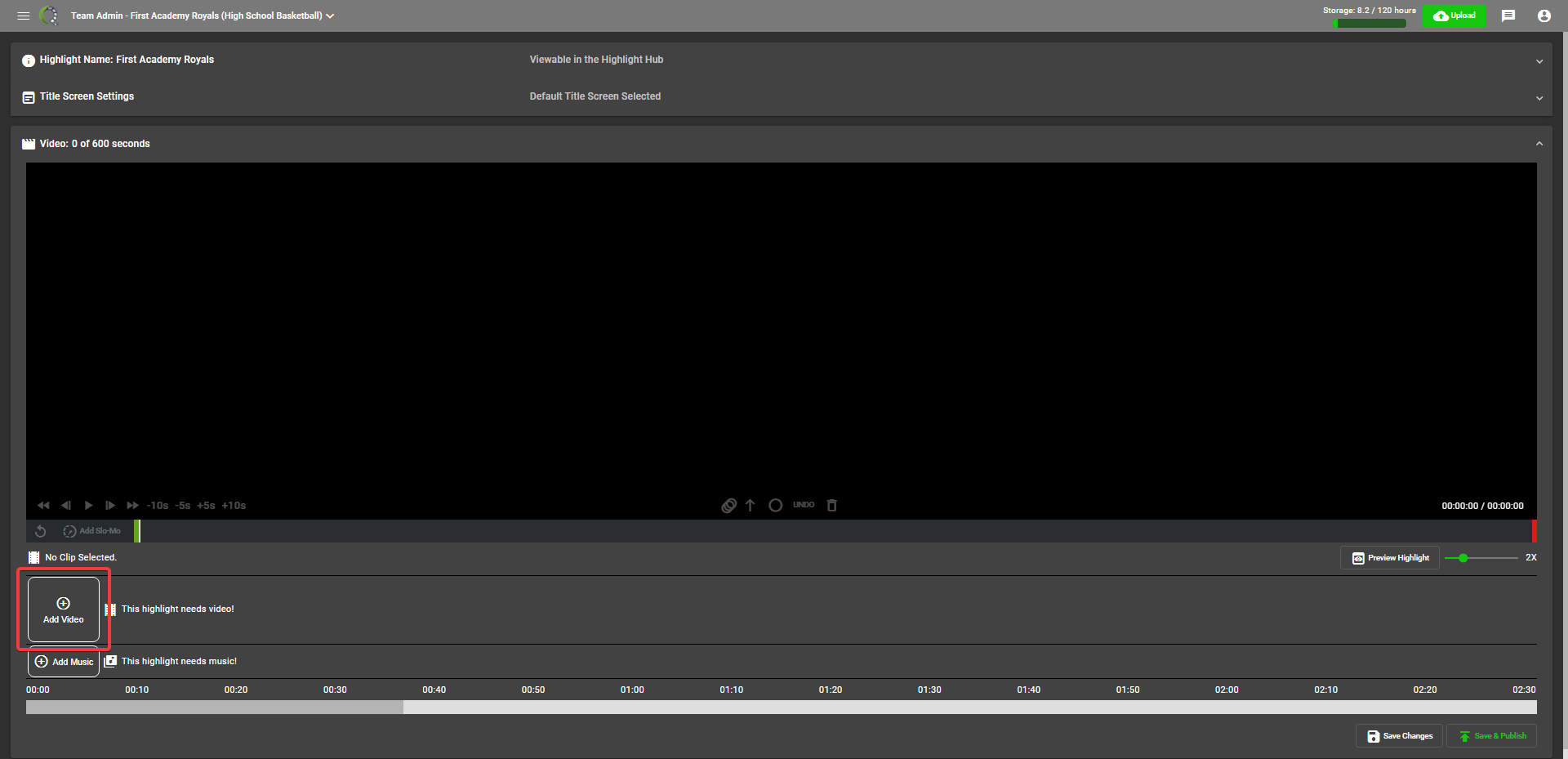 Within the Video tab, click on the QwikTags button:

To view the QwikTags that are in the game, click on the game:
While there are no thumbnails available in the panel to see what the tag is, you can click on the tag and a preview will show in the video player: