From your My Video page, you can locate playlists in:

Misc Playlists folder at the very top of your game schedule

Stored within a game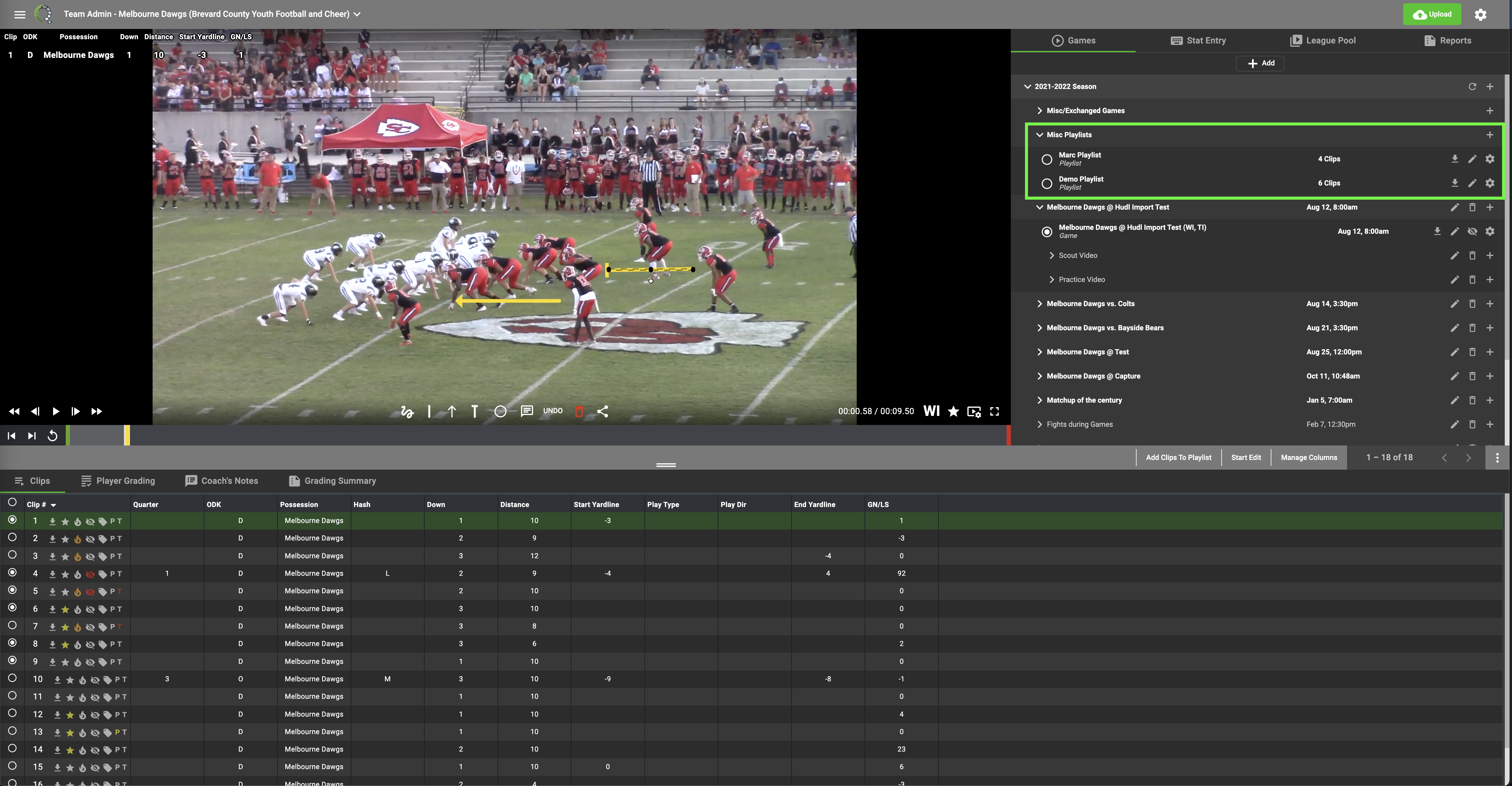 After locating the playlist that you are wanting to annotate, click it and you can begin your annotations.


When you click any of the icons relating to annotations, it will place a yellow mark in the video player tracking bar and will automatically pause when you get to this point in your film. You can then resume the video by either physically clicking the play button or tapping the space bar on your keyboard: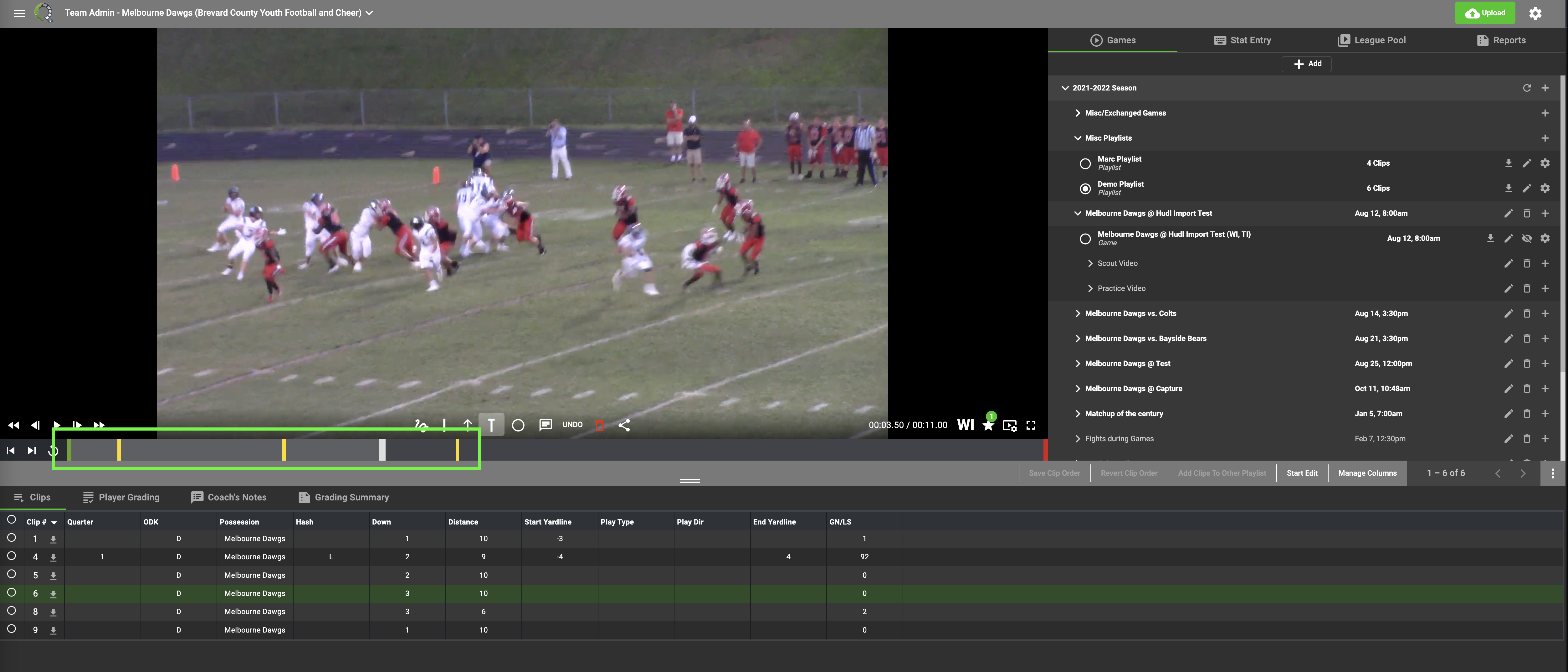 You can annotate as much as you'd like on a single clip, and as many clips as you'd like from a game, practice or scout game.

You do not need to press save anywhere as these changes will automatically save.


The most important thing to remember to do is SHARE THE PLAYLIST!
If you do not share the playlist, no one else will be able to see the playlist other than you. The playlist can be shared with an entire team, coaches, specific athletes, etc. but you must share it with someone/group for it to be visible with others. To share the playlist, click the pencil icon (edit playlist) located to the right: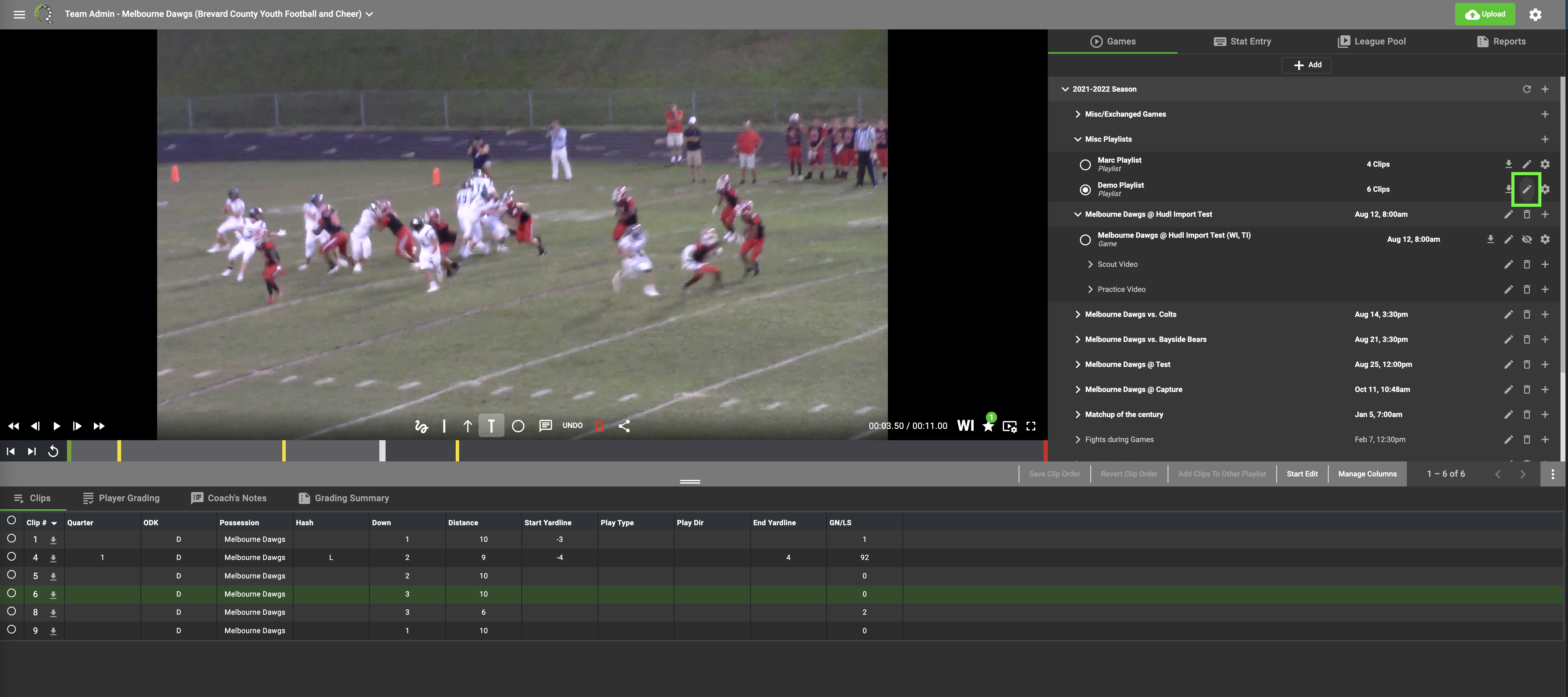 You can select a group to share it with or certain users: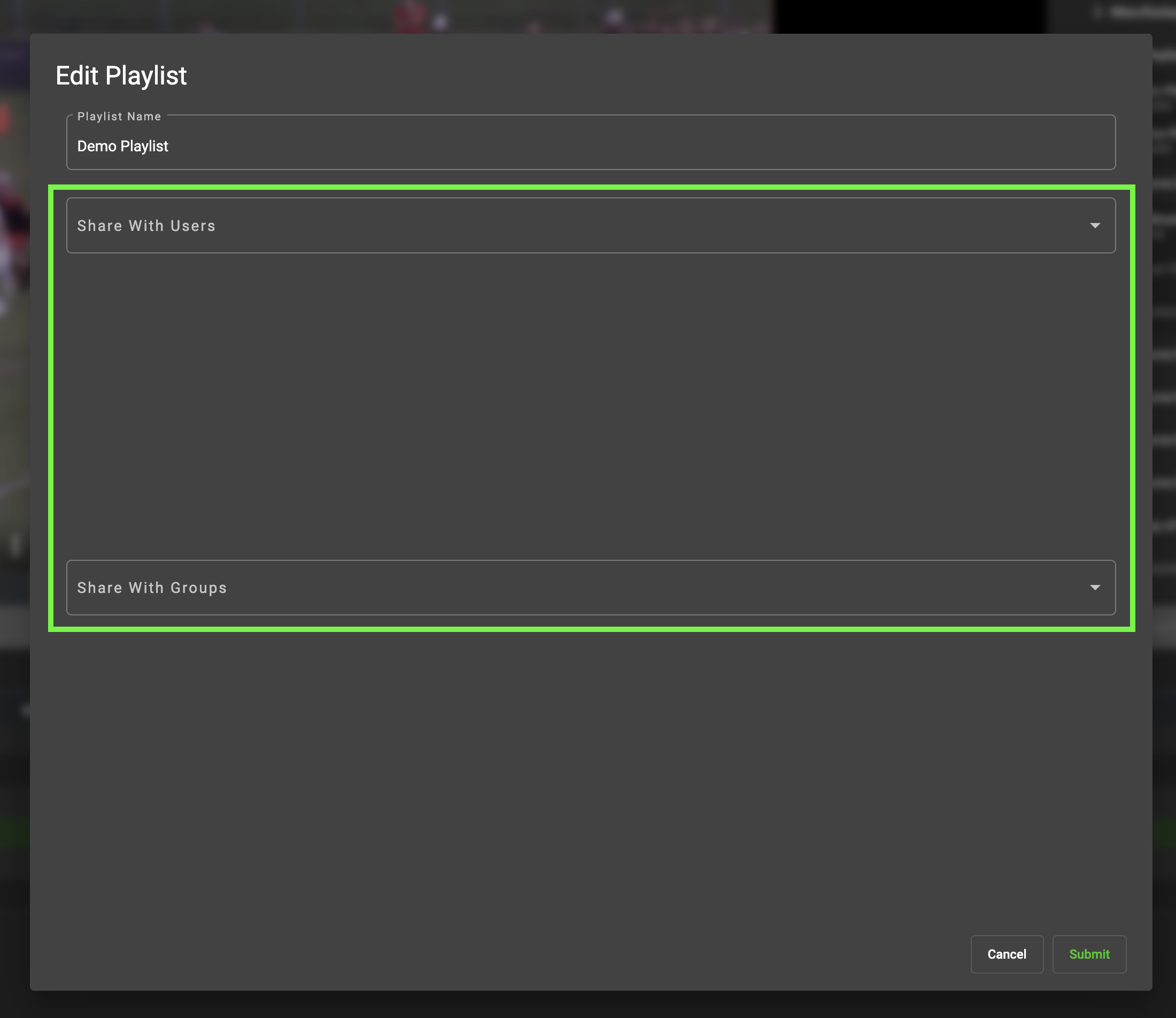 Once you determine who you want the playlist shared with, click submit, and the playlist will be viewable when they log in to the platform: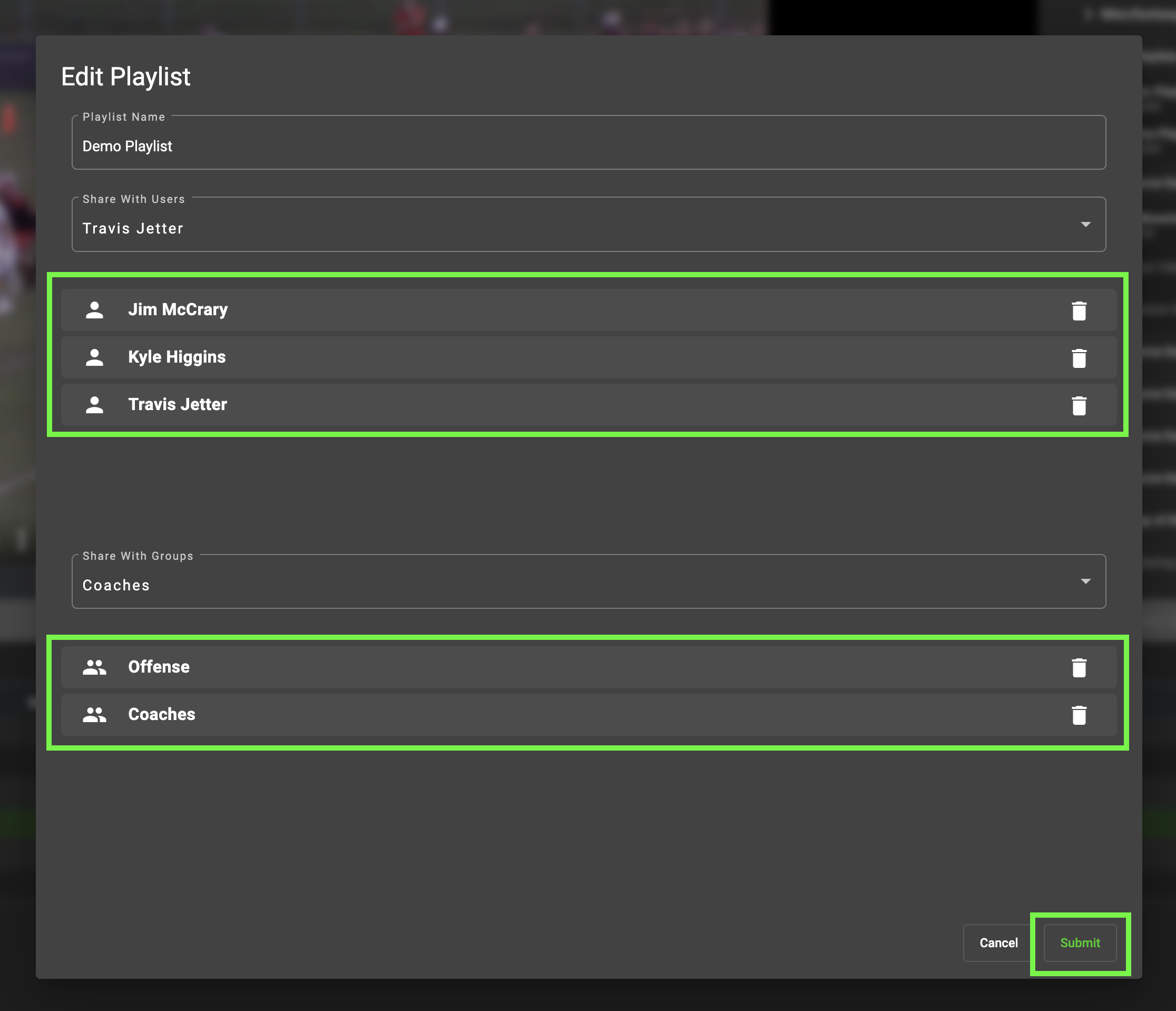 In order to be able to share with a group, you must already have the group created under the My Team tab; Manage Groups.