Camera Operator - How to accept an assignment
When a game is assigned to you, you will receive a notification via the mobile app that a game has been assigned to you. You will also receive a notification via email to the email address that you use to log in on the mobile app.


You will need to accept or deny the assignment within 24 hours of being assigned to you.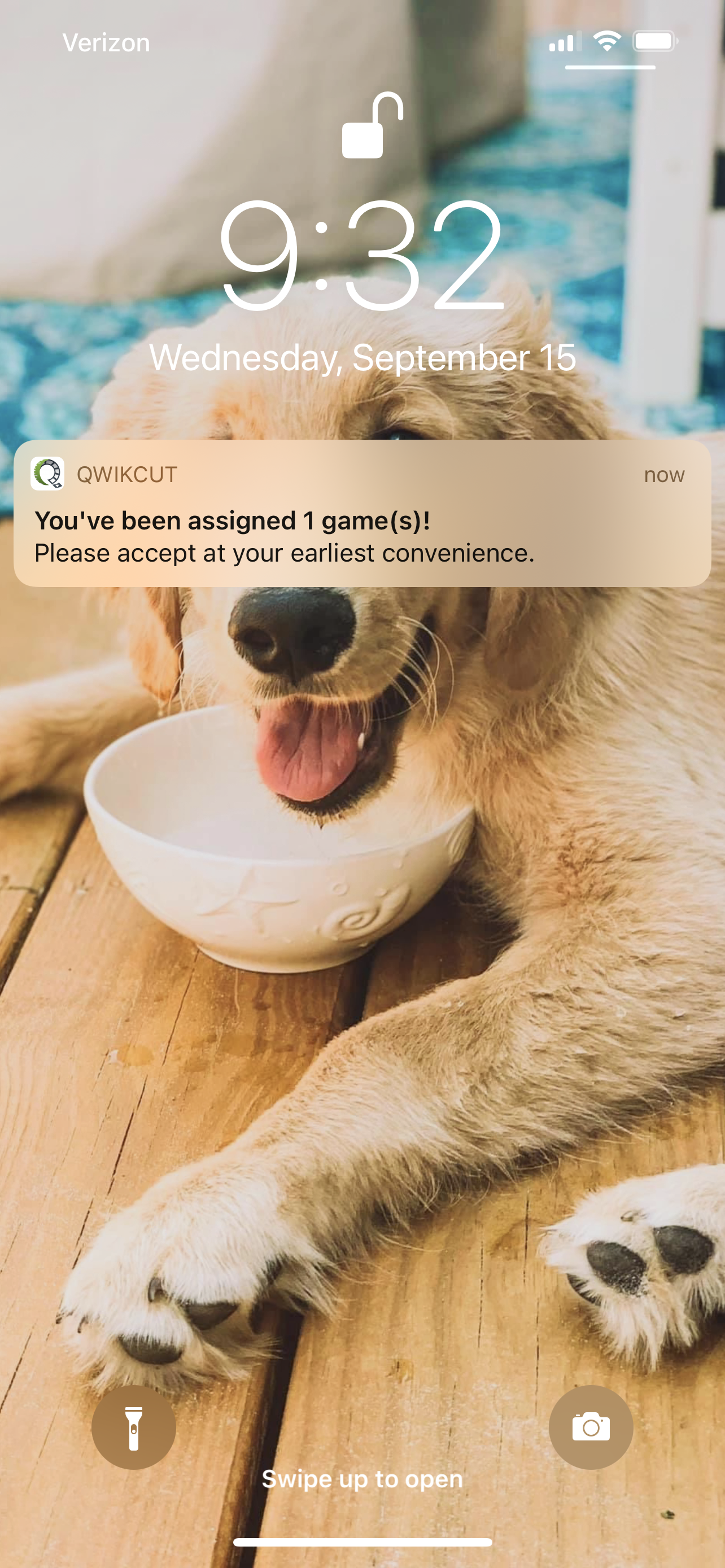 1.) Your assignments will appear with a red box under Upcoming Games.
You will need to Accept or Decline:
If you decline, it will notify our video department immediately and no further action is needed on your end.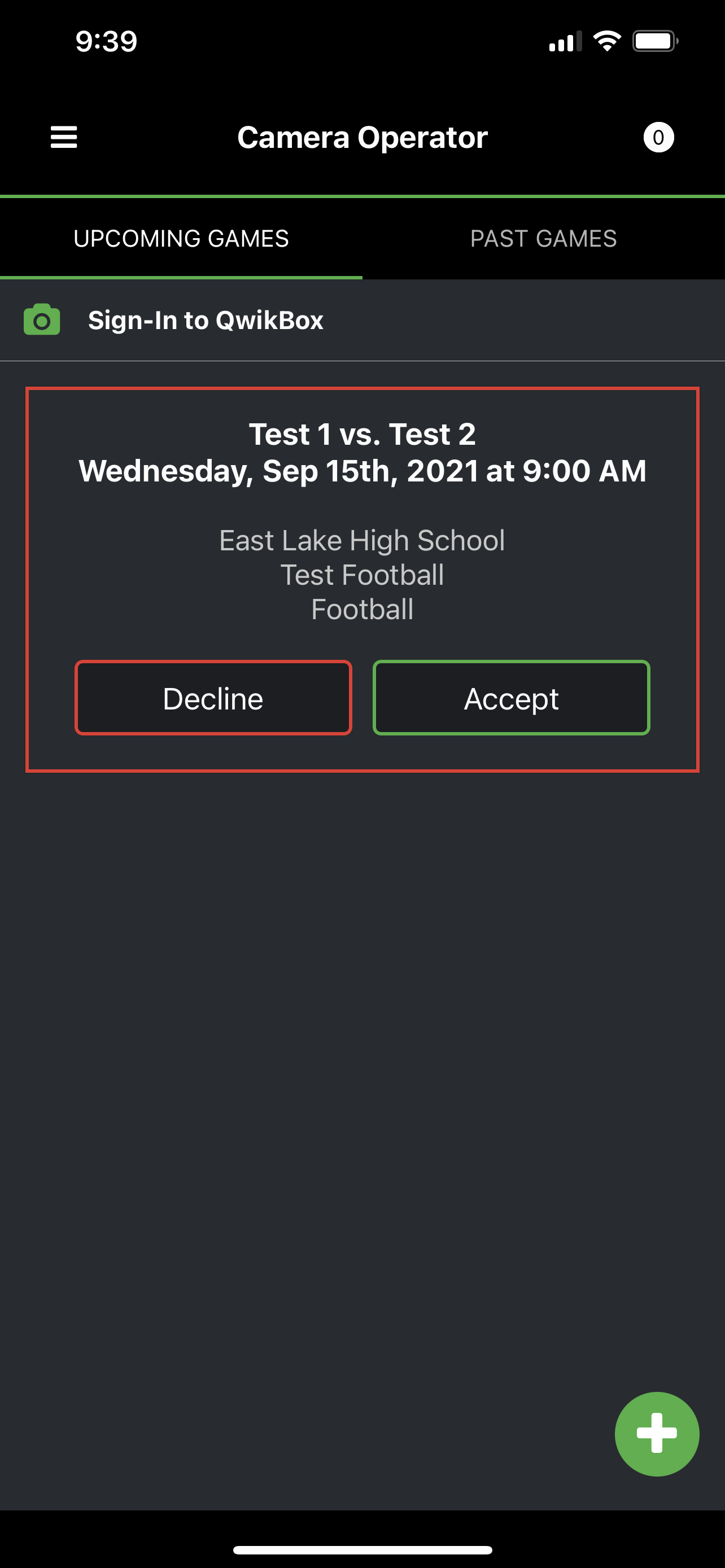 2.) By clicking submit, you are agreeing to ALL games listed and arriving at the correct time (45 minutes prior for all games):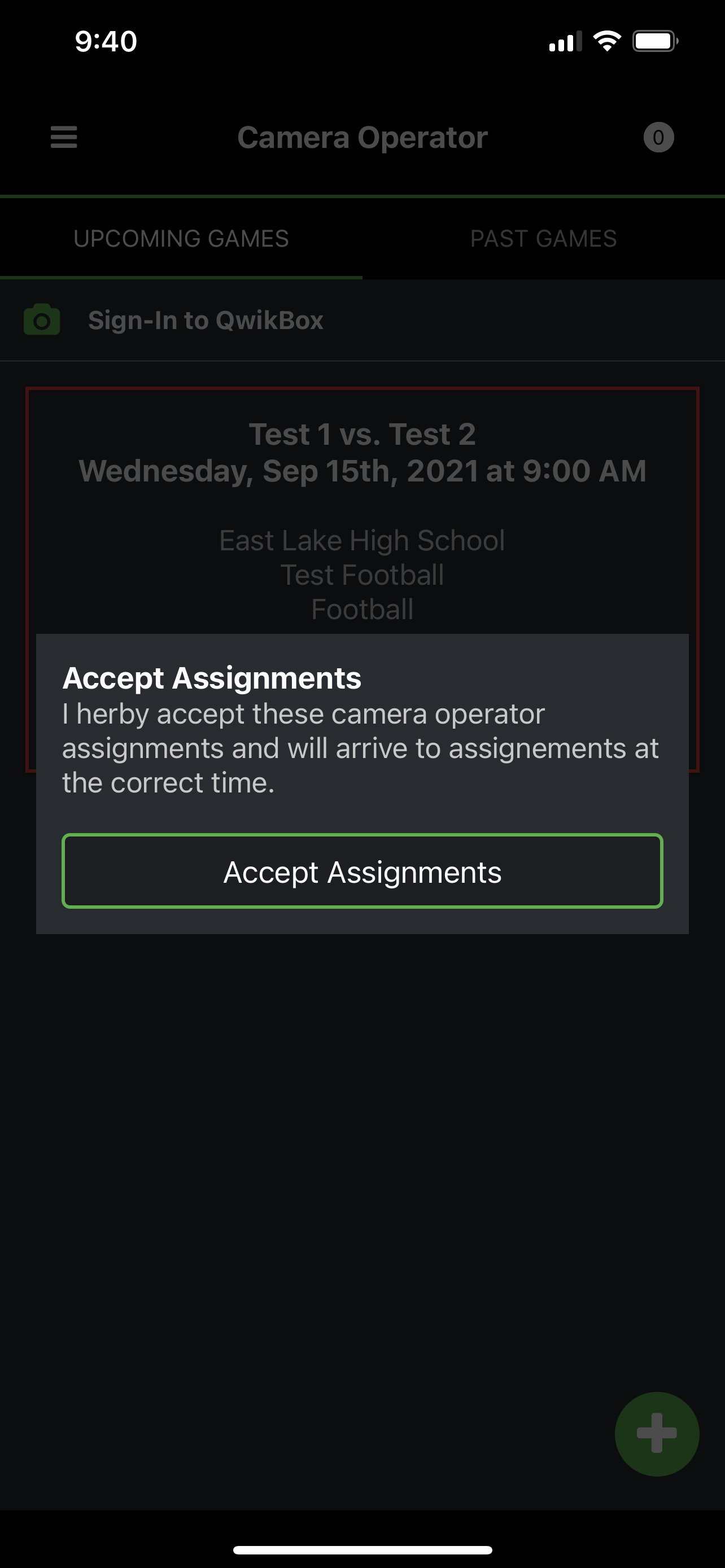 3.) Once the game is accepted, the red box turns to orange: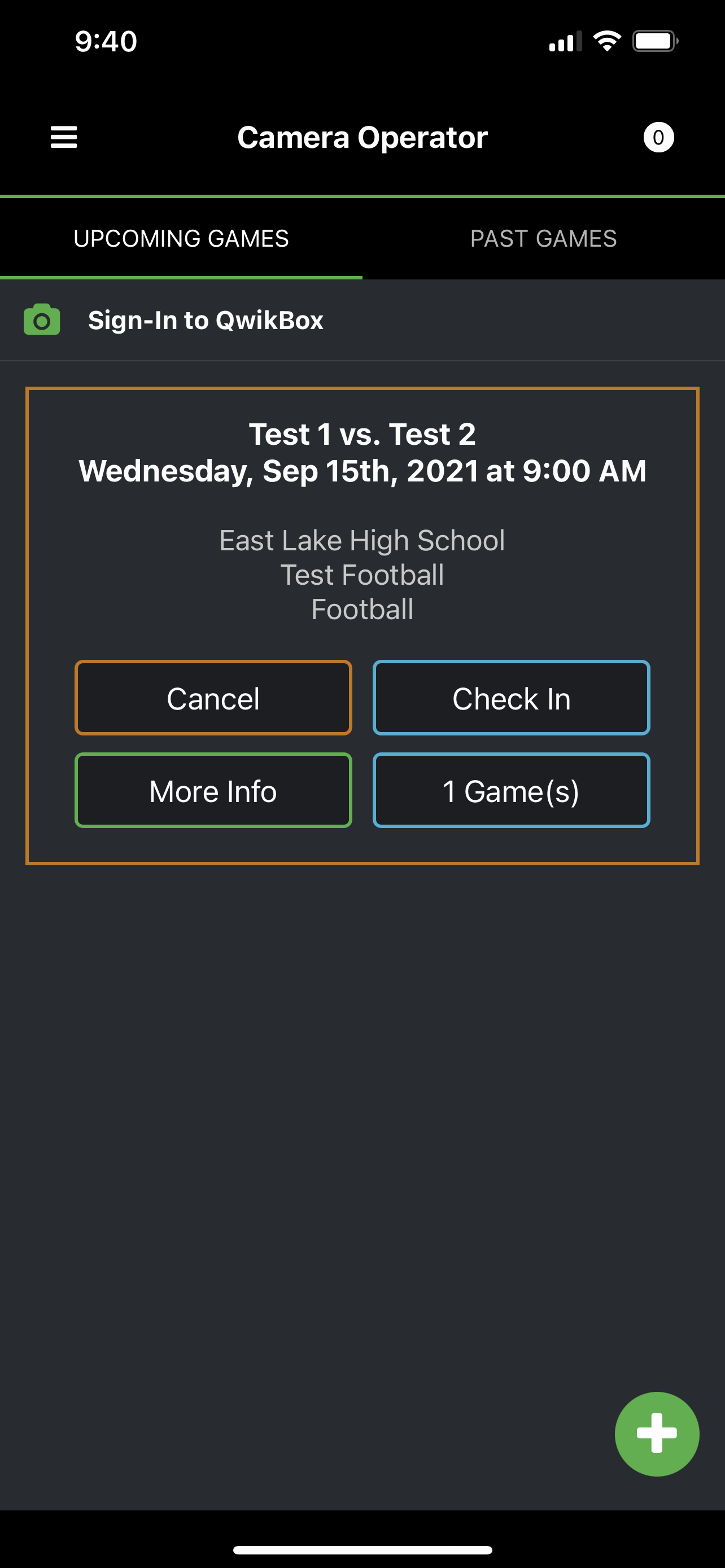 4.) To obtain the game location and field position you will be filming,
click on 'More Info':
Please always ensure that you are checking the address prior to leaving your home to go film as games do not always take place at one of the schools OR there was a last minute location change.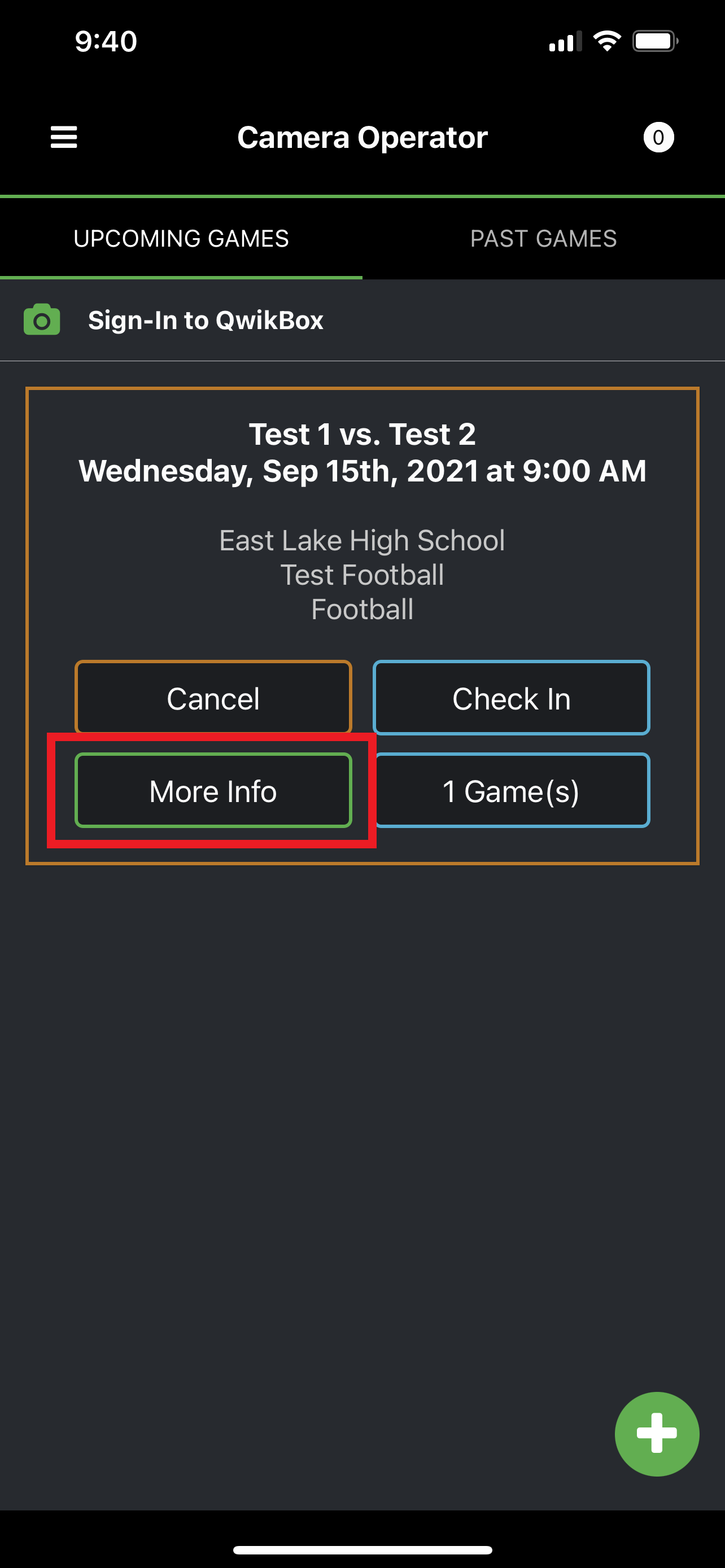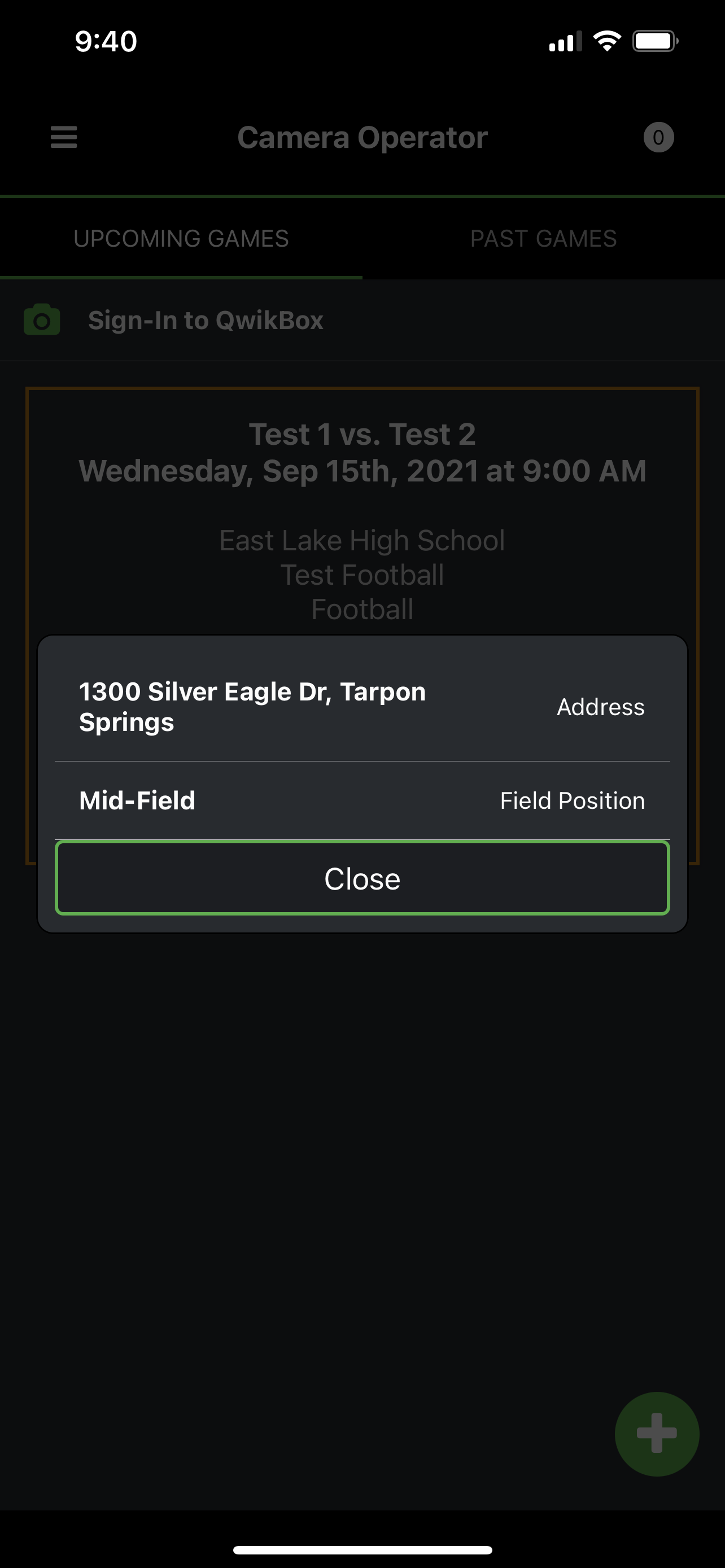 Related Articles

Camera Operator 101

We are so glad to have you as a part of the QwikCut team! The first item that we would like for you to have access to is the Camera Operator - Admittance Request. Below you will find links to common tasks you will be required to perform as well as ...

Camera Operator - Why do I need to check-in on the mobile app?

The reason it is so important is because that is how we confirm the camera operator has arrived at the field to film, without having to call and/or text you. On our end, we are able to see when you accept or deny your assignment, when you check in ...

Camera Operator - Support Ticket

If you are experiencing an issue, we request that you submit a Support Ticket as we have many members on our Support Team that assist the Video Operations Team. While you may be texting one person to advise of an update or issue, that person may not ...

Camera Operator - How to check-in on the mobile app

Once you are at your field for the game, the first thing you need to do is check-in, prior to setting up. As a reminder: For ALL sports, you MUST arrive 45 minutes prior to the start of the game. Currently, you MUST be connected to wiFi or have a ...

BASKETBALL - How do I film using the QwikCut Mobile App

Once you have the game scheduled in the mobile app, you will see it on your My Video screen in your schedule: To begin filming, tap on the game which will display 3 dots to the right of game video: Tap on Game Capture: You will receive an alert ...