Remote Controllers for Game Film Review
Within the QwikCut platform, users can review game-film with a bluetooth or USB remote control. (often referred to as a Cowboy Remote)

While the system has been tested with an Xbox controller and a bluetooth multimedia remote, we can't guarantee compatibility with every remote on the market.
We have completed testing with the following controller options and can validate compatibility with these two devices.

(1) Xbox Remote Game Controller

(2) Satechi R2 Bluetooth Multimedia Remote Control

The Satechi Remote is available from Amazon (currently under $50) - you can purchase from Amazon using
this link
.
Operating Instructions for each Remote are Shown below.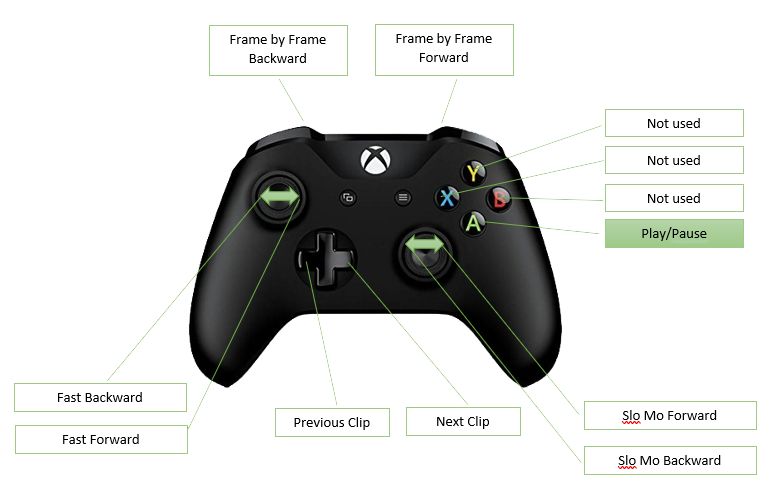 Xbox Controller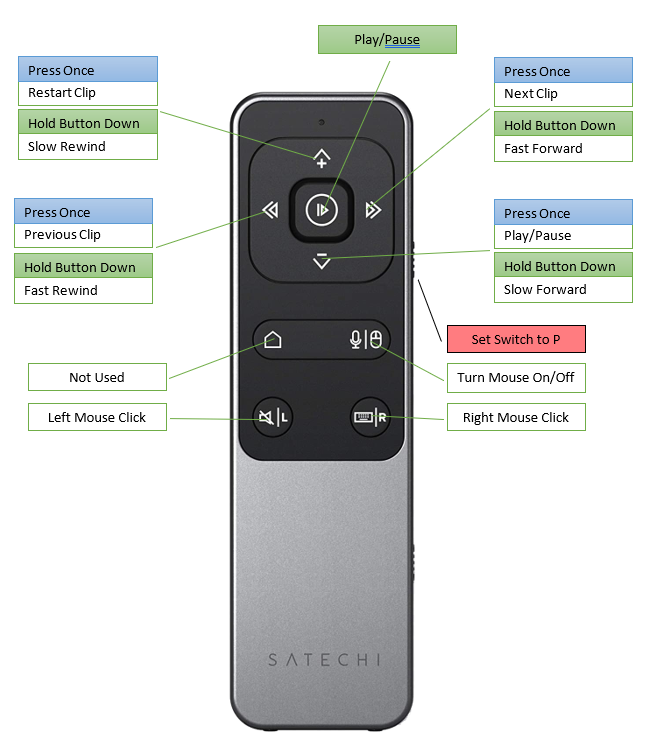 Satechi Remote
Related Articles

Bluetooth Remote Controller for Film Review

Within the QwikCut platform, users can review game-film with a bluetooth or USB remote control. Below is where to purchase a bluetooth remote control compatible with the QwikCut platform. Where to purchase the Ikan Elite Remote: ...

Camera Operator - Film Review

This is a process that takes place by QwikCut staff after you have finished filming. This process allows us to reflect on your arrival time, inspect how you are filming and document accordingly to conduct a 1-on-1 review. Below is a look into the ...

VOLLEYBALL - Watching Game Film - Basic UI - Filtering and Stats Review 2.0

Watching and Reviewing Game Film (1) Select My Video from the Main Menu (2) Choose a Game from Your Schedule (3) Filter Players or Stats with the Left Side Panel (4) Stat Your Games with the Right Side Panel (5) Track the Score, Set, and Rotation ...

How to Get Your Game Film from Pixellot

After your Pixellot broadcast is over, you can have download links for your game or practice film automatically emailed to you or whomever you chose! You can set these up as automated emails for every type of sport and every level. For each team ...

FOOTBALL - How do I film using the QwikCut app? 2.0

1.) Open the QwikCut App on your smartphone or tablet (Apple or Android) and log in. 2.) Under the My Video tab, locate My Games, tap on the game that you want to film. 3.) Tap on the 3 dots to the right of Game Video. 4.) Select Game ...