Uploading a link from QwikCut to Hudl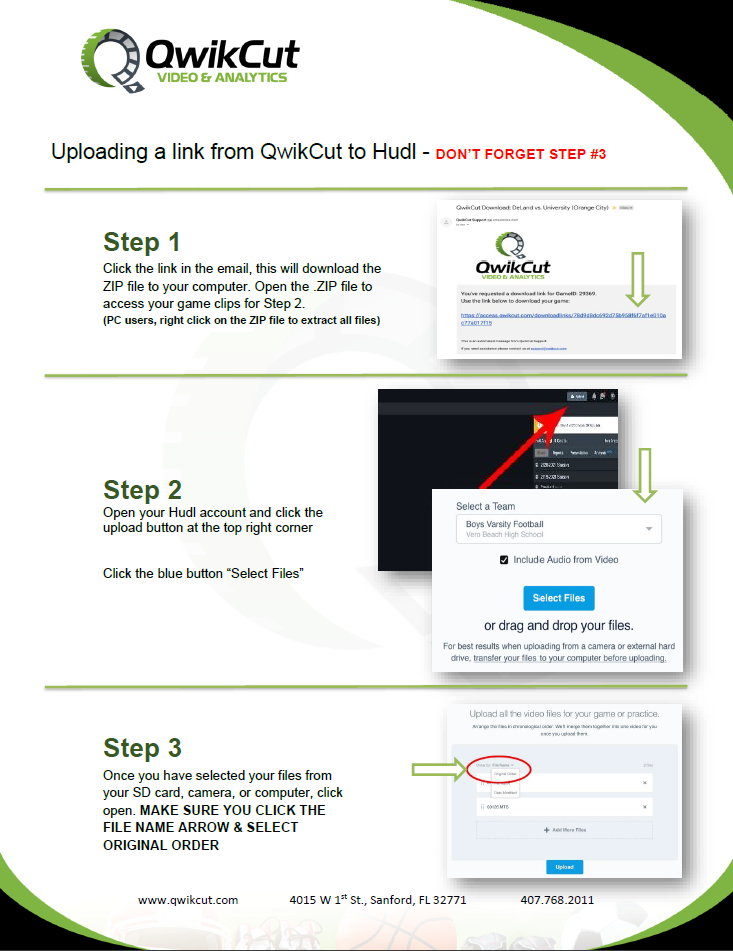 Related Articles

How to upload using a Hudl link

Watch the Video Tutorial below to see how it works: ​ From the My Video page, locate the orange Hudl Import button and click it. A small box will pop up for you to select the type of game, date, time and where you will paste the Hudl download link. ...

How do I upload film using the QwikCut App?

Follow these steps to upload video using the app: 1.) Create the game by using the green plus sign in the bottom right corner, if it has not already been done. If so, proceed to step 2. 2.) Select type of game (game, scout, practice), enter date and ...

Uploading LIVE with the QwikCut Mobile App

Watch the Video Tutorials below to see how it works: Uploading live, means that the camera operator will be hitting the pause and record button throughout the event. Every time the pause button is clicked, the previous clip will get uploaded to the ...

Can I upload from YouTube?

Yes - but this does require downloading additional software on your computer such as 4K Video Downloader (or whatever program you chose) to be able to download the YouTube video to upload to QwikCut. Beware: the video can become highly pixilated ...