FOOTBALL - How do I share plays/playbook? 2.0

****COACHES MUST SHARE PLAYS TO BE VISIBLE TO ATHLETES****
Once you have created a play or multiple plays, you can now share with your team and/or coaches:

1.) You can either click 'Select All' all the way to the right or you can click on the bottom left corner of specific plays where you see a circle. Once the play/play(s) have been selected, a yellow boarder will appear around that play(s):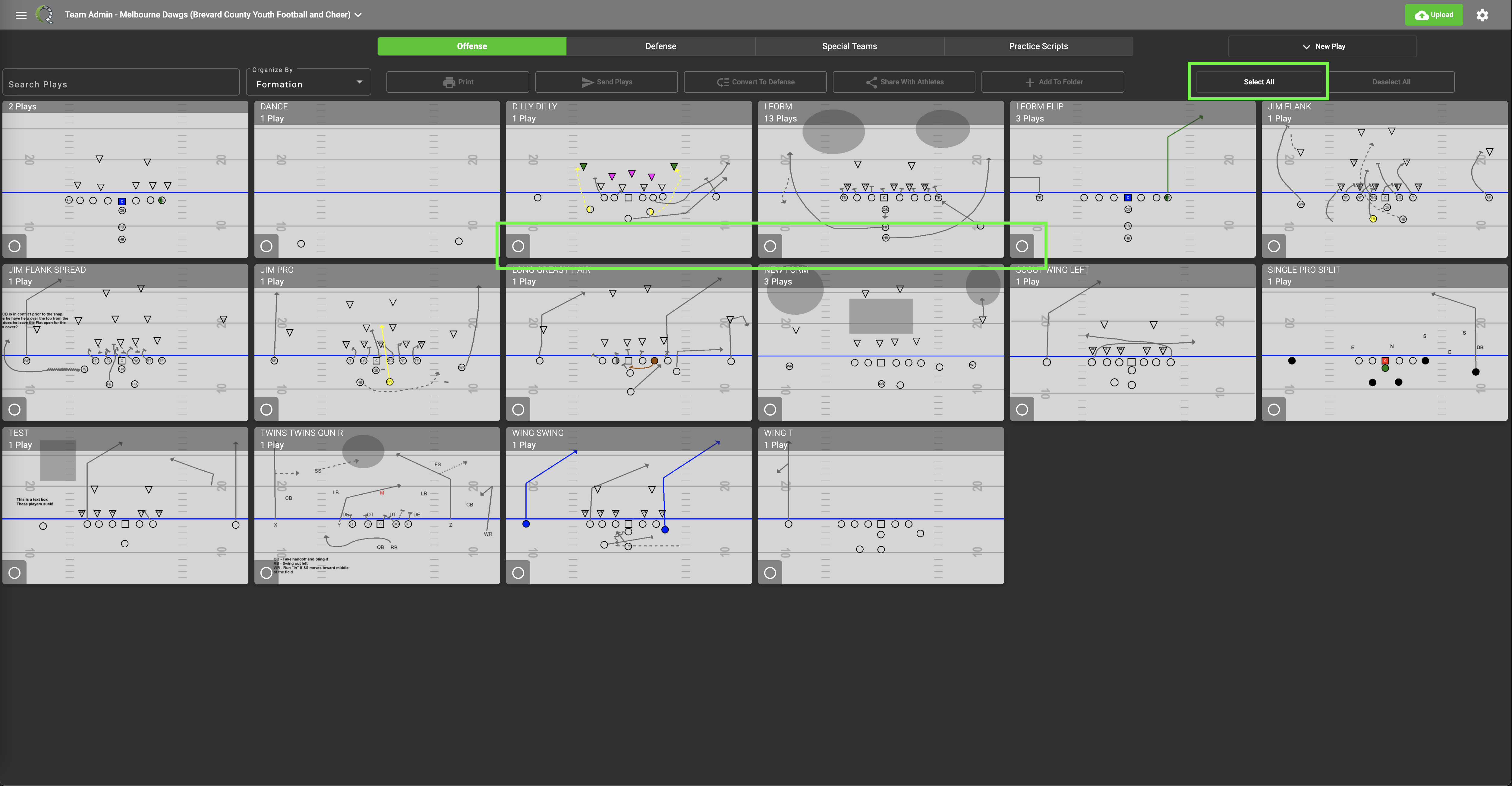 2.) Confirm the plays, then click the 'Share With Athletes' button: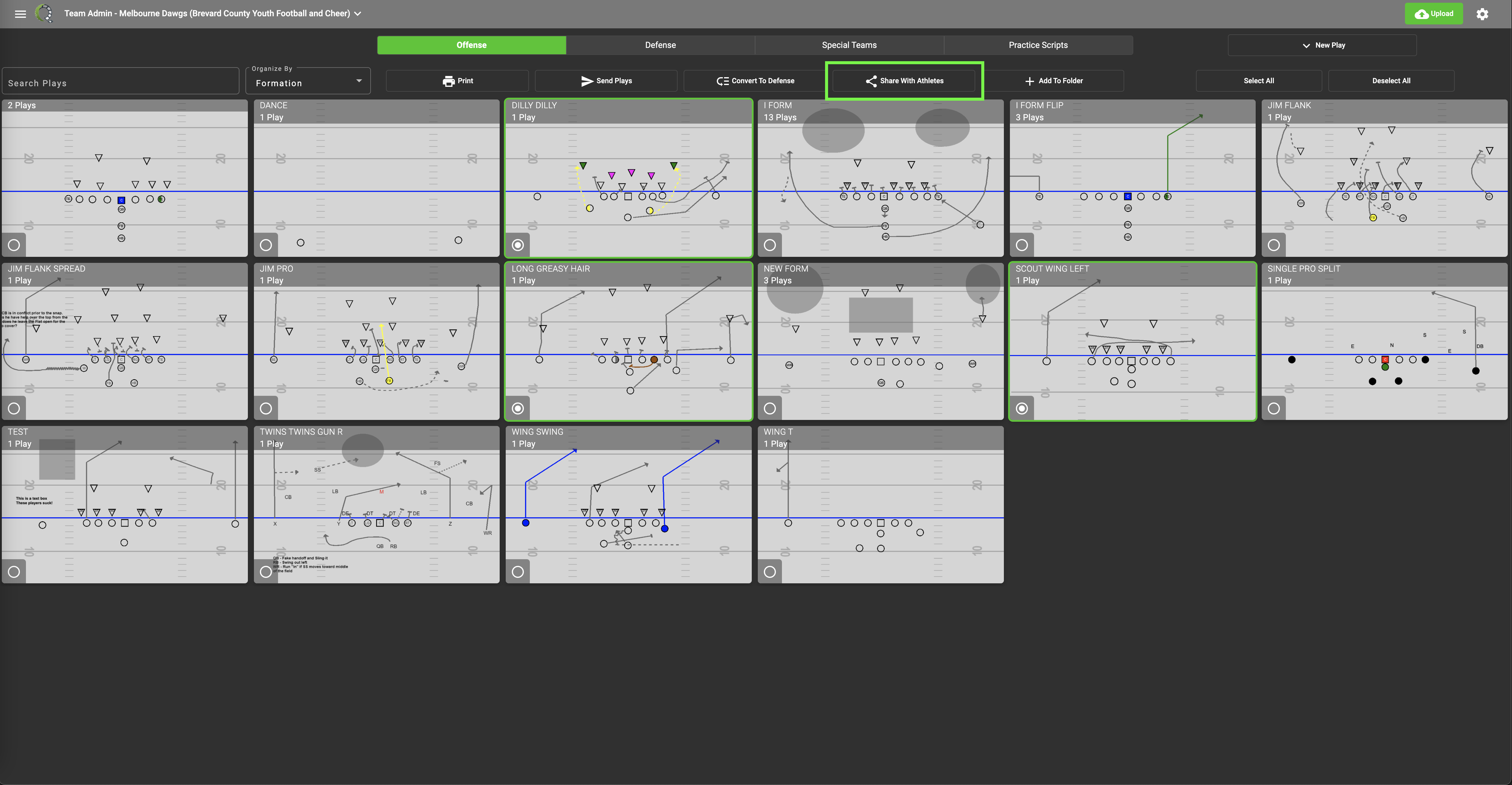 3.) A box will appear prompting you to share with either a group or a specific user: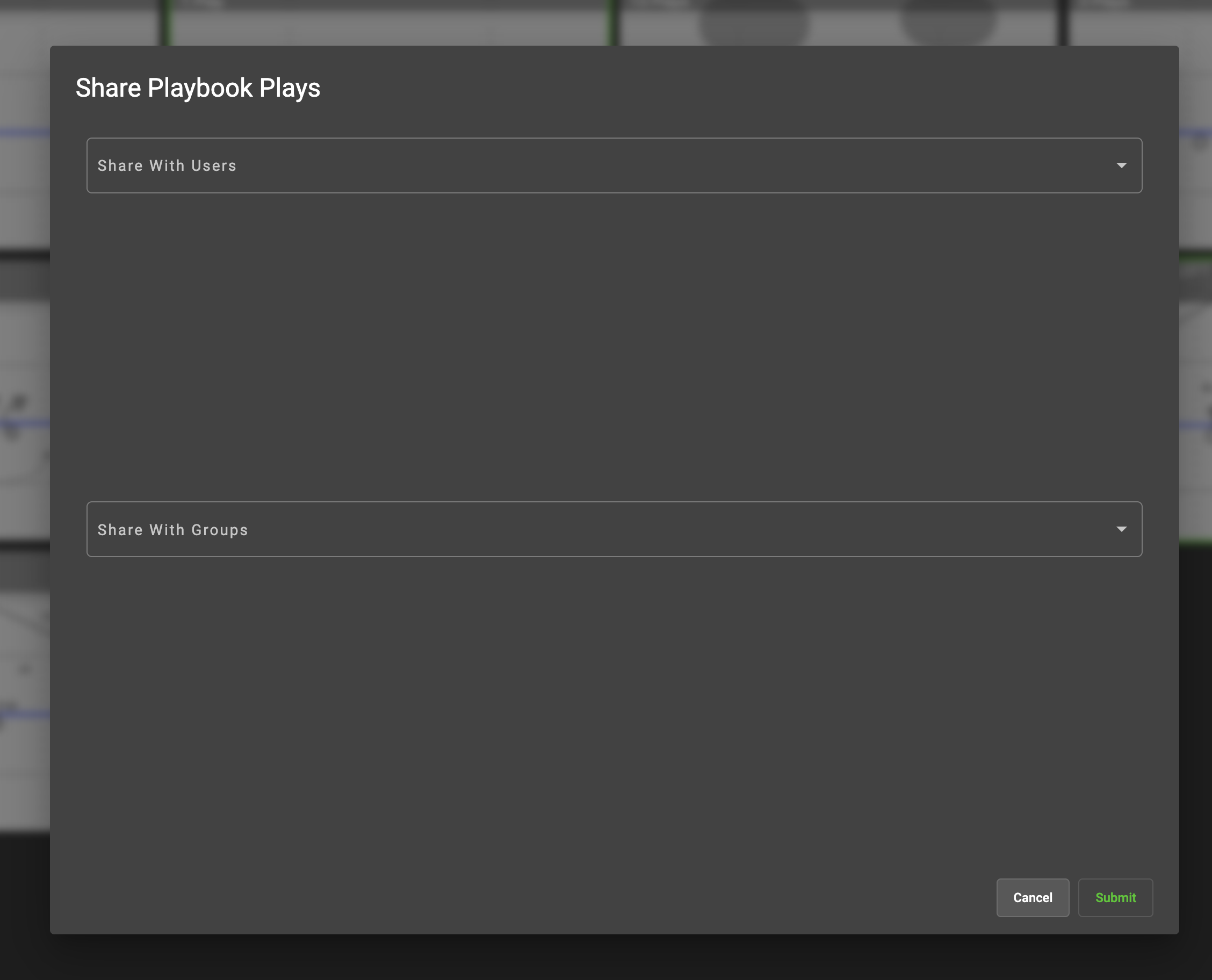 4.) Once you have selected the group and/or users to share with, click CONFIRM: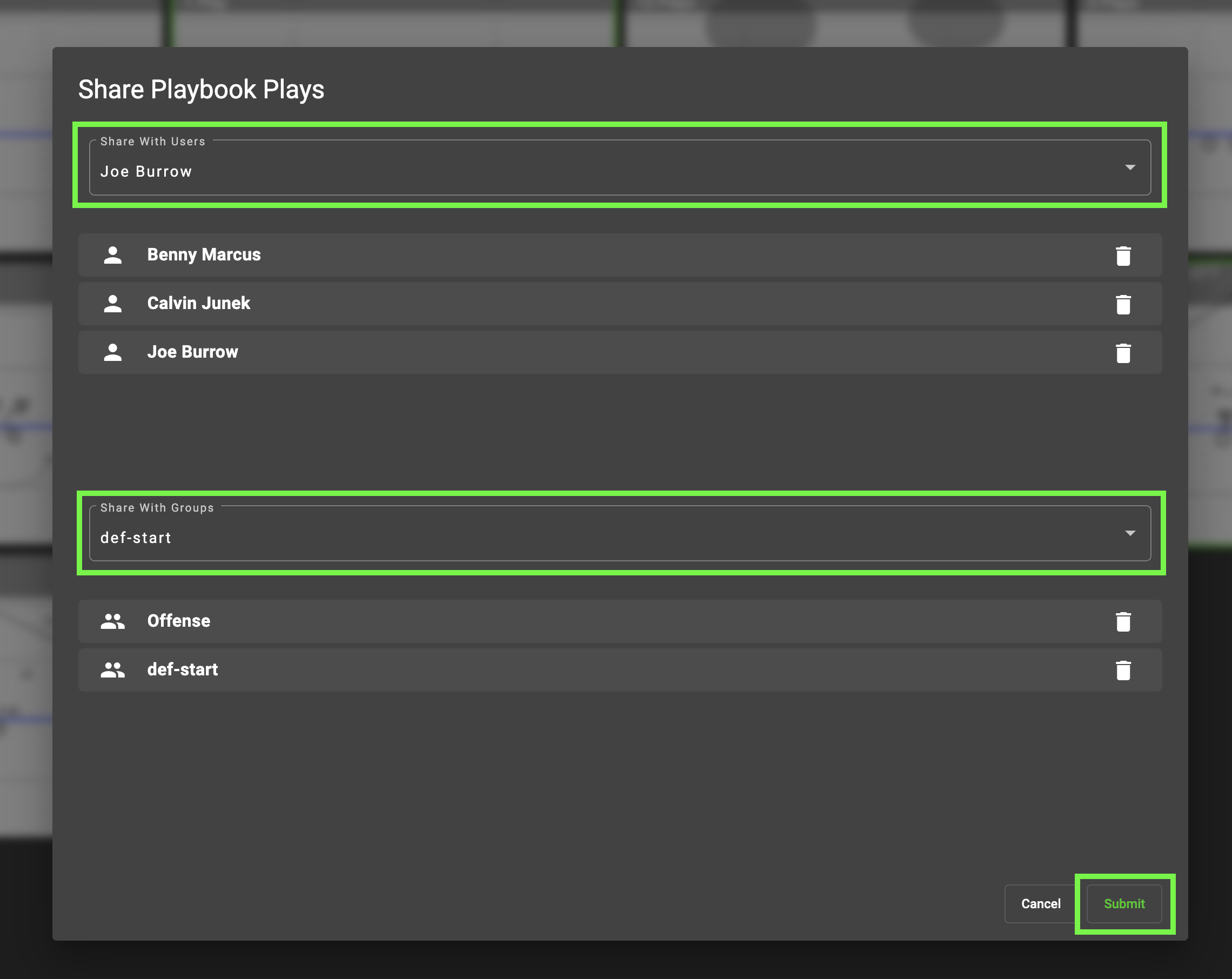 Related Articles

FOOTBALL - Can I bring over my playbook from Hudl? 2.0

Yes! You will have to download your plays, email them to a member of our support team and they will be recreated in the QwikCut platform. The cost breakdown is as follows: $50.00 for up to 500 plays $100.00 for 501-1,000 plays $150.00 for 1,001 to ...

FOOTBALL - How do I share annotations from games/playlists? 2.0

This process will only need to be done ONCE per game/scout game/practice/playlist and it will share ALL of the annotations/notes that you made. You do not need to share for each clip nor will you need to re-share if you go back and add additional ...

FOOTBALL - How to Upload your Pro Quick Draw Presentations to QwikCut

How to Upload your Pro Quick Draw Presentations to QwikCut Create a Pro Quick Draw account by heading to their website to get started. To set up your Pro Quick Draw and QwikCut integration, refer to this article. 1) Once you've signed in and ...

BASKETBALL - How do I share annotations? 2.0

In order for the annotations to be visible to other coaches, your team, etc., you must share them! To share annotations, click on the icon all the way to the right, to the right of the red trashcan: Select who you want to share with, group or users: ...

ALL SPORTS - How to share a highlight with family and friends

Once your highlight is published (not under construction), you can share your highlight a few different ways: Download this highlight Email this highlight Copy a link to this highlight Share to Facebook Share to Twitter To find these options, from ...